Every second, dog-based meme currencies compete against one another to gain the treasured top meme coin seat.
The likes of Dogecoin (DOGE), Shiba Inu (SHIBA), Dogelon Mars (ELON), Baby Doge Coin (BABYDOGE), and Floki Inu (FLOKI) have been in constant battle, some dropping, others winning the approval of Tesla CEO, Elon Musk. There's been dramas and pump-and-dump scams. However, the brawl always continues.
Now a new challenger approaches the fight, and they might be the fiercest one yet! In this match, we have #1 champion Dogecoin against Elon Musk's wannabe, Dogelon Mars, and a new contender, Dogelions (DOGET).
Contender #1: Dogecoin, The Meme Coin Champion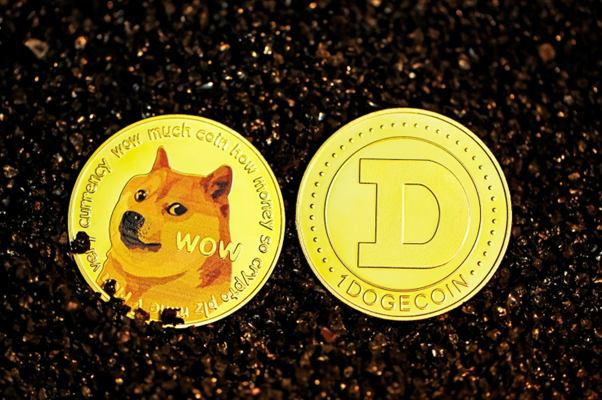 Dogecoin is the oldest meme coin champion and has yet to give up its trophy. By now, Dogecoin may not be beefed up with its outdated technology, but it is still certainly beefed up by popularity.
Unfortunately, no long-running champion is without their controversies. Often criticized for its lack of intrinsic value and carbon-emitting proof of work consensus mechanism, Dogecoin is growing old in a fast-paced sector.
However, with the backing of Elon Musk, Mark Cuban, Snoop Dogg, and others, Dogecoin is the people's crypto. But will this be enough to help it stand against Dogelon Mars and Dogeliens?
Contender #2: Dogelon Mars, The Most Creative Doge
Dogelon Mars (ELON) fully banks off the Elon Musk hype.
This space-themed Dogecoin is the most creative of all the Doge coins, with its comic book series released as a collection of NFTs. The Dogelon Mars comic centers around the dog as it explores the mysteries of the galaxy and aims to recolonize the planet Mars (it's original home) with the help of its friends.
Dogelon Mars is a very unique and imaginative narrative for a meme token. Unfortunately, only the battle will tell whether creativity will be enough to topple Dogecoin and defeat Dogeliens.
Contender #3: Dogeliens, The Conquerer Of The Skies
Introducing new presale Dogeliens (DOGET) to the match! Although we don't them just yet, we'll get to know them throughout their presale.
This fighter meme coin has descended from the planet Puptopia to save us humans from mediocre cryptocurrencies. By mediocre cryptocurrencies, they probably are making a sneaky reference to Dogecoin and Shiba Inu (SHIB).
So what do this half-dogs, half-aliens have that Dogecoin and Dogelon Mars don't?  Well, aside from being a community-based meme coin and possessing a charity wallet, Dogeliens has three main utilities:
1) an interactive metaverse space called the Spaceship where stakeholders have exclusive rights to govern the project. A wing of the Spaceship is dedicated to NFT holders who will appreciate dozens of benefits and discounts.
2) An educational platform called the University of Barkinton where people can learn to earn or teach to earn their skills.
And
3) A pup store to help the community grow.
With these three skills, Dogeliens is prepared to take Dogecoin and Dogelon Mars head-on! But will it succeed?
Who Will Win The Doge Fight: Dogecoin, Dogelon Mars Or Dogeliens?
As the three dogs get into the meme coin battle ring and the crypto crowds cheer on, the tension is immense.
Dogecoin, Dogelon Mars, and Dogelions each have their unique skills and benefits, but there can only be one champion. It's going to be an ugly match, and these dogs know it! The claws are out, and the barking has started.
While Dogelon Mars is creative, Dogecoin is far more popular and useful. Dogeliens, however, has much better utility for its ecosystem, which is why its presale is going so well.
Only once Dogeliens is released to the market can we'll truly know who will win the dog fight.
For more information on the project:
Presale: https://buy.dogeliens.io/
Website: https://dogeliens.io/
Telegram: https://t.me/DogeliensOfficial
Disclaimer: This is a paid release. The statements, views and opinions expressed in this column are solely those of the content provider and do not necessarily represent those of NewsBTC. NewsBTC does not guarantee the accuracy or timeliness of information available in such content. Do your research and invest at your own risk.