With many price hikes in the cryptocurrency market, investors are slowly attracted to this industry again. Coins like Dogecoin (DOGE) and Cardano (ADA) have seen recent surges, but they still lack use cases that can take them to the next level. However, a new project with an upcoming presale has caught the eye of many experts as it could evolve into a platform utilized by millions of global traders – TMS Network (TMSN)! Keep reading to learn more about these projects and which ones might stand out!
Dogecoin (DOGE)
Dogecoin (DOGE) was launched in December 2013 as a satirical response to the cryptocurrency industry in general. After its debut, Dogecoin (DOGE) rapidly grew into a formidable crypto with a sizable fan base, with individuals like Elon Musk even supporting it.
In recent news, the value of Dogecoin (DOGE) shot up when Musk playfully announced a dog as the new CEO of Twitter. At this time, Dogecoin (DOGE) is trading for $0.08602, up 5% in the past 24 hours. The trading volume for the coin also skyrocketed by 94% during that same period as it sits at $780M.
However, the value of Dogecoin (DOGE) is closely linked to its social media presence and hype, which can also be its downfall. Many people view it as a meme token with no utility or long-term profitability. That is why analysts believe that a $1 valuation may not come anytime soon for Dogecoin (DOGE).
Cardano (ADA)
At its core, Cardano (ADA) is an open-source blockchain platform using the Proof-of-Stake system to become more ecologically friendly. The Cardano (ADA) coin may be utilized for purchases or saved up for investments by all individuals.
After the Valentine Upgrade went live this week, the Cardano (ADA) coin saw a substantial rally as it currently is worth $0.3913 with a market cap of $13.5B, an increase of 8.50% in the last day alone.
When we look at the value charts, we can see that the $0.40 mark is stern for Cardano (ADA) to surpass. And if the bulls cannot push the coin above this level, analysts forecast that Cardano (ADA) may head south.
TMS Network (TMSN)
As most of us know, an early investment into a promising project is the perfect recipe for long-term profit-making! And with the TMS Network (TMSN), that statement may become valid once again. TMS Network (TMSN) will be the first-ever decentralized trading platform allowing you to trade equities, CFDs, or FX all through your cryptocurrency wallet and without an account!
TMS Network (TMSN) aims to change the traditional trading market, which has been plagued with issues such as payment inefficiencies and a lack of social trading options. With features such as the social trading network, which will help you follow and copy the most successful traders – TMS Network (TMSN) looks poised to dominate the trading platform scene for years to come!
At the core of this project will lie the TMSN token, which will bring governance rights and premium services to holders. With the currency predicted to reach $4 by August 2023, TMSN could become a blue-chip coin you can now purchase for the low price of as $0.0047! According to experts, TMS Network (TMSN) presents the best investment option on the market, which you can follow using the links below: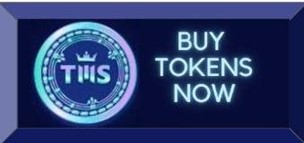 Twitter: https://twitter.com/tmsnetworkio
Telegram: https://t.me/tmsnetwork
Presale: https://presale.tmsnetwork.io/register
Website: https://tmsnetwork.io/
Disclaimer: This is a paid release. The statements, views and opinions expressed in this column are solely those of the content provider and do not necessarily represent those of NewsBTC. NewsBTC does not guarantee the accuracy or timeliness of information available in such content. Do your research and invest at your own risk.