Alongside the cryptocurrency market, which currently hosts more than 22,000 cryptocurrencies, the decentralized finance (DeFi) industry is expanding. While a number of DeFi-capable cryptocurrencies, such as Solana (SOL) and Monero (XMR), have seen major market success, the new coin Dogetti (DETI) has a bright future ahead of it.
If you're looking for cryptocurrencies to help fund your entry into the market while making money, you should give Dogetti, Solana, and Monero some serious thought. This article examines what makes various cryptocurrencies valuable and why you should invest in them.
Best Altcoin for Passive Income!
There are several reasons to assume that Solana (SOL) would be the greatest cryptocurrency to buy in 2023. Launched in 2017, SOL combines its own Proof-of-History (PoH) and Proof-of-Stake (PoS) to produce a hybrid consensus mechanism. Solana may now compete successfully in the cryptocurrency market, sometimes outperforming a number of rivals thanks to this ground-breaking integration.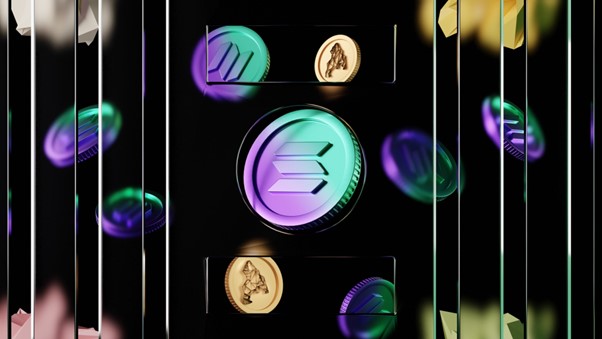 Also, SOL is the most preferred coin by developers and traders. It's a coin that powers the blockchain ecosystem with the fastest rate of growth. SOL is also very well-liked and has a strong user base. The cryptocurrency community can generate new coins, carry out smart contracts, and create decentralized applications with Solana's dApps.
Solana offers a cutting-edge infrastructure to achieve anything, whether for developing blockchain games, payment systems, minting NFTs, and constructing NFT markets, among other things. Along with giving developers cutting-edge tools, SOL also gives users access to the greatest decentralized finance (DeFi) services. Through asset trading, DeFi lending, staking, and other methods, this altcoin also enables users to generate passive income.
Fight For Privacy with XMR!
One of the first cryptocurrencies in the world that put user privacy first is Monero (XMR). The platform created a few new technologies to achieve this. XMR is a distinctive coin that creatively tackles the cryptocurrency industry. In the modern financial world, privacy is crucial, and Monero offers that. Although cryptocurrency transactions were traditionally considered to be anonymous, various services and technology can be leveraged to identify the persons involved.
As an XMR holder, you are a member of a global community of people that cherish privacy and security. Blockchain technology is used by Monero to guarantee the confidentiality of your transactions. Due to the use of ring signatures and stealth addresses to mask the sender and receiver's identities, XMR transactions are untraceable.
Additionally, Monero is fungible, which means that all of its tokens are equivalent and may be traded. The importance of privacy is rising in the modern digital age and by holding Monero in your wallet, you are supporting it!
More than Just Another Meme Coin!
Dogetti (DETI) is the newest meme on the block. The token promises to offer utility and value alongside long-term profit-earning potential. The token totally defers the common notions that meme coins lack real utility. With a strong sense of community and unity, Dogetti aims to create a family of individuals that will connect with each other while earning massively.
The native token of the Dogetti ecosystem is DETI and the token will be used to carry out in-house transactions. DETI is an ERC-20 token built on the Ethereum blockchain platform. The token has a total supply of 100,000,000,000. 50% of these tokens will be made available during the presale and 15% will be infused into the DogettiSwap. DogettiSwap is a feature that's built on the Uniswap blockchain and its aim is to allow users to exchange DETI tokens with any ERC-20 tokens of their choice.
Join The Dogetti Family

Presale: https://dogetti.io/how-to-buy
Website: https://dogetti.io/
Telegram: https://t.me/Dogetti
Twitter: https://twitter.com/_Dogetti_
Disclaimer: This is a paid release. The statements, views and opinions expressed in this column are solely those of the content provider and do not necessarily represent those of NewsBTC. NewsBTC does not guarantee the accuracy or timeliness of information available in such content. Do your research and invest at your own risk.