Amid the ongoing ups and downs in the crypto market, TMS Network (TMSN) has flourished historically. The presale run of TMS Network (TMSN) has begun and risen by 1200% in the first 30 days. Hence, troubled investors of Algorand (ALGO) and Hedera (HBAR) have started to jump ships and purchase TMS Network's presale TMSN tokens.
Algorand (ALGO) Sinks After Coinbase Suspended Staking Rewards
To increase trade volume, and add more value to its network, Algorand (ALGO) has undertaken several developmental measures in the last few weeks. But the positive impact of these activities was eclipsed by the recent event, wherein, Coinbase suspended staking rewards for Algorand (ALGO) tokens. Although the reason behind the suspension is not clear, experts are considering it a bearish move for Algorand (ALGO). They believe that it could push long-term investors away from the Algorand (ALGO) network. Meanwhile, the market capitalization of Algorand (ALGO) has declined from $1.9 billion to $1.5 billion. On the monthly price chart, Algorand (ALGO) has plummeted by 22%. Currently, Algorand (ALGO) is changing hands at $0.218, which is about 94% below its peak of $3.56.
Hedera (HBAR) Mainnet Exploited By Hackers
After Hedera (HBAR) acknowledged the event of a smart contract exploit on its mainnet, the crypto community has turned bearish for the project. Hedera (HBAR) has recently accepted that the data breach had led to the theft of many liquidity pool tokens. Although Hedera (HBAR) did not disclose the amount of the tokens that were stolen, the event prompted many users to leave the network. Subsequently, the market capitalization of Hedera (HBAR) has nosedived in the last 30 days. By market capitalization, Hedera (HBAR) is ranked 34th on the list. The price of Hedera (HBAR) has also plummeted by 25% in the past month. Consequently, Hedera (HBAR) is trading at $0.062, which is 76.50% below its all-time high of $0.26.
TMS Network (TMSN) Presale Paves Way For 100x Return
TMS Network (TMSN) presale success has generated positive waves across the crypto world. It is a blockchain platform that allows the trading of derivatives using cryptocurrencies as payment. Stocks, futures, cryptocurrencies, CFDs, Forex, and more can be traded on TMS Network (TMSN) hybrid infrastructure. Also, people do not need to open a new bank or trading account to transact on TMS Network (TMSN). TMS Network's (TMSN) business roadmap ensures institutional-level liquidity on the network.
TMS Network (TMSN) has utilized STP (straight-through process) mechanism to ensure smooth transactions. On TMS Network (TMSN), users can send their orders directly to liquidity providers under the supervision of smart contracts. This makes the entire process tamper-proof and eliminates the possibility of fraud or price manipulation. Besides, all transactions on TMS Network (TMSN) are noted on a decentralized public ledger. TMSN tokens will be the native crypto of TMS Network. Holders of presale TMSN tokens will receive discounts on trading fees, voting rights, and access to the social trading club.
TMS Network (TMSN) can provide faster transactions at a lower cost than other leading networks like Ethereum due to its high scalability. Additionally, TMS Network (TMSN) users can earn more with its revenue-sharing model. It charges a nominal fee on all trades and distributes the revenue arising from it among all TMSN token holders. TMS Network (TMSN) has raised more than $3.6 million in investments in the first month of its presale. Whales have started accumulating TMSN tokens, and the price of TMSN has increased from $0.003 to $0.046, marking a rise of 1200%.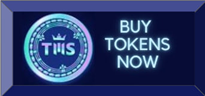 To find out more please check the links below:
Presale: https://presale.tmsnetwork.io
Website: https://tmsnetwork.io
Telegram: https://t.me/TMSNetworkIO
Twitter: https://twitter.com/tmsnetwork_io
Disclaimer: This is a paid release. The statements, views and opinions expressed in this column are solely those of the content provider and do not necessarily represent those of NewsBTC. NewsBTC does not guarantee the accuracy or timeliness of information available in such content. Do your research and invest at your own risk.