Knowledge Graph is an important solution to the current critical stage of AI transition from perceptual intelligence to cognitive intelligence. EpiK, who aims at building a human knowledge base based on blockchain technology, is expected to build a super-large reliable Knowledge Graph network by constructing a decentralized collaborative platform of Knowledge Graph – built and shared by everyone, and incentives them with benefits.

Photo by EpiK official website
 The construction of Knowledge Graph is a huge project, not only because it involves the intersection of multi-disciplines, but also requires a lot of labour and material support. In order to encourage more people to participate in the construction of EpiK Knowledge Graph system to contribute knowledge and get rewards at the same time, EpiK launches Knowledge Crowdsourcing Products-Knowledge Mainland. Knowledge Mainland is a gamified approach to get more people involved in the construction of Knowledge Graph.
UI of Knowledge Mainland
In fact, gaming is now an area that consumes Internet users a lot of time. Figures show that the total hours of all players spent in the World of Warcraft game from 2004 to 2010 were about 5.93 million years, which is basically longer than the history of human civilization, with the average player spending 17 to 22 hours a week in the virtual world, roughly 50 percent of their working time.
In the world's best picture dataset, there are already 1 million pictures that have been tagged. It's probably over ten million pictures, but one million are tagged. If the cost of tagging each picture is five minutes, it will take only one in six hundred thousand hours workload for World of Warcraft to complete. So actually, the gamified product is a special thing for us to think about.
Gamification is actually the application of some common game design ideas into some non-game areas, such as online education, public welfare projects or product designs.
For example: Alipay's Ant Forest and Ant Manor. The cumulative users of Ant Forest's should be 550 million. Because it's a public welfare project, users can switch to real trees based on energy, equivalent to 122 million real trees planted in the ant forest. The cumulative users of Ant Manor are 400 million, which sending out 15 billion eggs. The two projects are actually gamified public welfare projects, but they increase activity and stickiness of Alipay and expand Alipay's social relationship chain. In fact, this is a win-win project in business and public welfare with large volume, although it seems to be just a small game.
In addition, there is a studio called Fourdesire in Taiwan, which specializes in making such products of gamification. For example, one of them is called Fortune City, Fortune City is to encourage users to keep accounts every day, because bookkeeping is very boring, it can exchange for some points through bookkeeping by a user constantly, and these points can develop a user's own city. There are a lot of gamified characteristics with a lot of fun, so that bookkeeping grows on many people and it has become a nurturing existence.
There is a common feature on these gamified APP that is, it always packages things or tasks, which are originally very boring, into games, and users can gradually become addicted to them. The launch of Knowledge Mainland is an effective combination of gamification and Knowledge Graph tagging. After all, knowledge tagging is a trivial thing, while gamification makes it accessible to more people.
For example, the Knowledge Graph related to stomatology field needs to be tagged, such as whether mouth breathing can cause jaw contractions. Actually, it's something that ordinary users can't tag, but doctors are too busy to do. If such Knowledge Graph tagging business can be broken down into tasks in a fragmented way among a nation with 140,000 doctors, and users are encouraged to collect them in a gamified way, then perhaps the task can be better performed.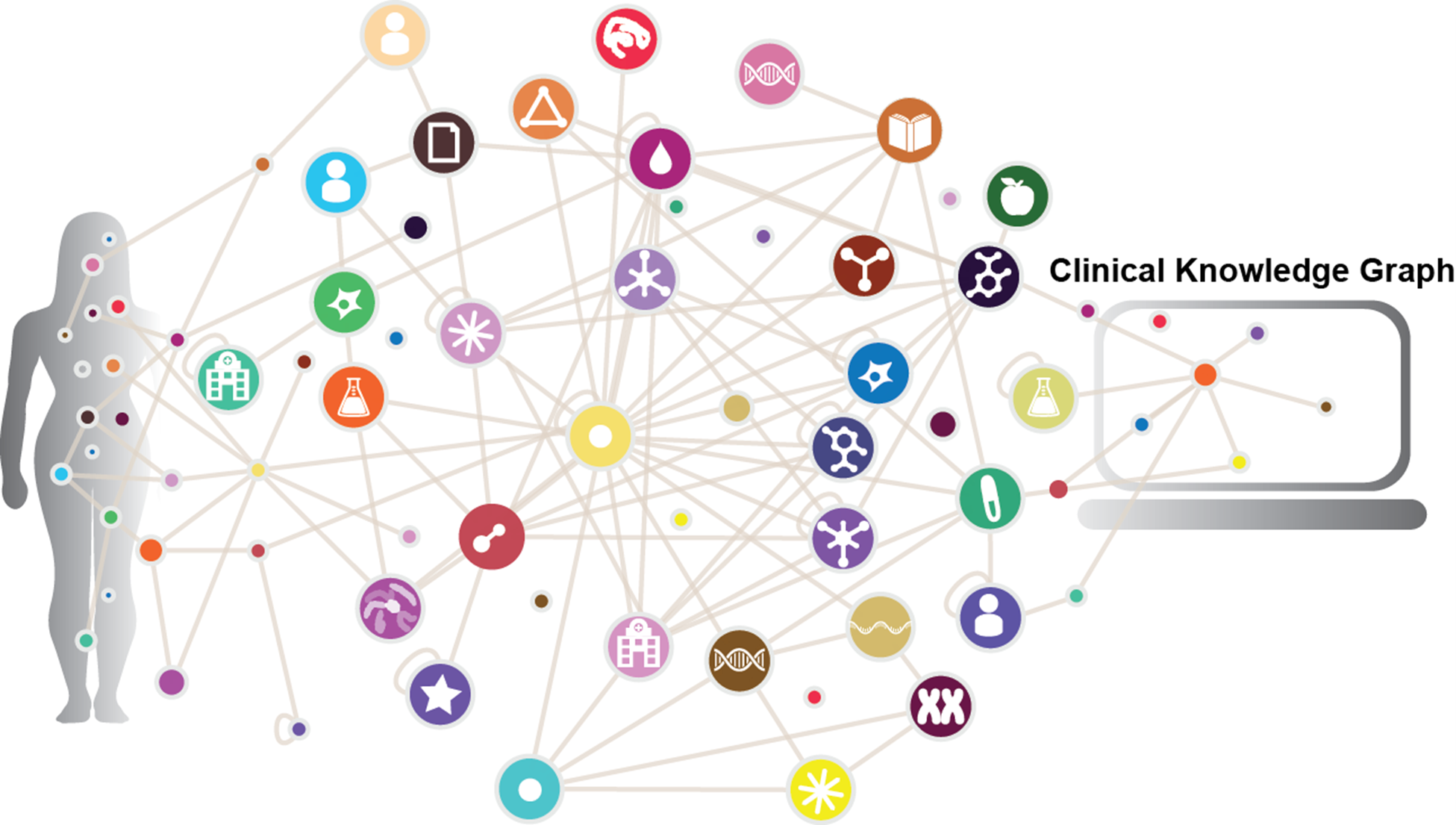 Photo by Grakn Labs
 For this reason, the launch of Knowledge Mainland makes Knowledge Graph tagging more practical. In the Knowledge Mainland, first of all, the domain experts with systematic knowledge structures in various vertical fields, such as university professors, opinion leaders, industry experts and science writers, comb out the structure of Knowledge Graph, secondly, each part of Knowledge Graph is divided into several fill-in questions and essay questions, and EpiK will cooperate with various crowdsourcing platforms and professional annotation teams to help domain experts to complete the distribution of labour tasks, and cooperate with data annotation training institutions to continuously expand the number and quality of bounty hunters, so that more users will participate in the Knowledge Graph Tagging. In this process, Knowledge Mainland also supported by powerful matching algorithms in game scenarios that can intelligently assign annotation tasks.
As described in the EpiK whitepaper, it will be an epic journey on carbon-based life to silicon-based life for at least 50 years. This is a long-term track, and EpiK will continue to empower and iterate the system, so that more and more users will contribute knowledge and make use of knowledge, thus broadens AI's cognition.