Singapore, September 28, 2021 — Today, the world's first decentralized protocol for AI data, EpiK Protocol, announced a strategic cooperation agreement with Nexusguard, a leading DDoS security solution provider. Both parties will jointly develop EpiK Protocol's security programs further to enhance the stability of knowledge nodes worldwide with the goal of building a secure global knowledge node ecosystem.
The partnership between EpiK Protocol and Nexusguard marks the first blockchain cybersecurity project. Given their wealth of experience, expertise and knowledge in the cybersecurity domain, Nexusguard will provide the best cybersecurity protection for EpiK Protocol's knowledge nodes.
Founded in 2008 and headquartered in Singapore, Nexusguard is a leading cloud-based distributed DDoS security solution provider fighting malicious internet attacks. In 13 years, Nexusguard has established 17 scrubbing centers around the world, including San Jose, Los Angeles, Miami, Ashburn in Virginia, London, Hong Kong, Taiwan, and Singapore.
Nexusguard has consistently been ranked in the top 25 of the Cybersecurity Innovation Top 500 list, and received industry awards such as Best DDoS Defense of the Cybersecurity Asia Award in 2020 and consistently referenced as a Sample Vendor for Hype Cycle for Network Security – DDoS Defense.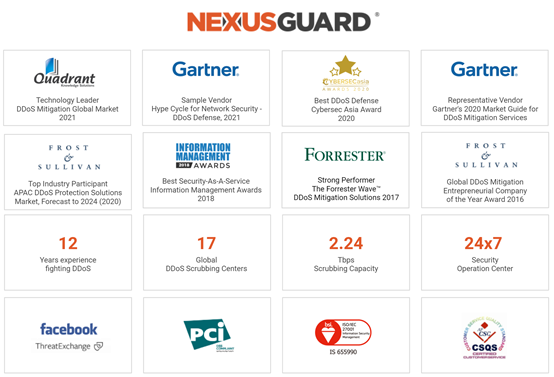 Steve Morgan, the founder, CEO of Cybersecurity Ventures as well as chief editor of Top 500 Cybersecurity Innovation commented that "If there's ever such a thing as a '10' on the Richter Scale of cyberquakes, then it will surely be a DDoS attack. As a tenured member of our top 25, Nexusguard's drive to be on the forefront of cloud-based security infrastructure is one of the many reasons behind its strong standing among the leaders of the Cybersecurity 500."
Nexusguard offers a wide range of DDoS protection solutions such as Application Protection (AP), Origin Protection (OP) and DNS Protection (DP). Backed by a 24×7 SOC, staffed with multilingual security experts to monitor and respond to threats while providing seamless support to customers, it's customers include Telcos, ISPs, airlines, media sites, payment software, online gaming, and even governments. In addition to being a member of Facebook Threat Exchange, Nexusguard has also won numerous international Customer Service Quality Standard (CSQS) awards, and acquired certifications from the International Organization for Standardization.
EpiK Protocol has already launched its Decentralized Knowledge Graph Dataset in South Korea, Africa, China, North America, with rollouts earmarked for other global markets in the near future.
"There's no doubt that the partnership with Nexusguard will provide stability to EpiK Protocol's network and open up additional sales pipelines, given its trusted proprietary technologies, wealth of security and service expertise, and processes honed over 13 years in the cybersecurity industry.", said James Lim, CEO of EpiK Protocol.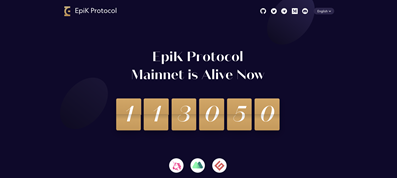 The cooperation between EpiK Protocol and Nexusguard will become the benchmark for cybersecurity in blockchain projects and provide valuable learning experiences for future developments of cybersecurity in blockchain projects.
To learn more, please visit EpiK Protocol's website at https://epik-protocol.io