The crypto market is all about community. A group of individuals spread across the world comes together because they believe in an idea and are rewarded for it. This is how it is for bitcoin and almost all other tokens in the market.
Two types of tokens that perfectly capture this idea of community-driven value are fan tokens and meme coins. The best examples of these are Chiliz (CHZ) and Tora Inu (TORA), both of which look like they will be the most popular cryptos this December.
CHZ and TORA are the Hottest Cryptos Right Now
The crypto market has all sorts of tokens in it, but very few niches have the potential to stand alongside the likes of decentralized finance (DeFi). Two of these niches are fan tokens and meme coins.
The best example of the first is Chiliz, a sports-focused fan token network that has already partnered with major teams and franchises across the world. Sports is an inherently community-focused activity and the integration with fan tokens is a perfect example of crypto tightly integrating with the modern world.
Meme coins are similar in that they also have strong community support, but they operate very differently. It is a social movement that is pure hype but the community is well aware of that and leans into it.
What will you be able to do with #ToraInu ?

?️P2E game with NFT's to raise you #TORA

?Compete in mini games against other NFT holders, skill based / level based. You can stake #torainucoin against competitors.

?https://t.co/4lvJgv8Ldw #presale #ETH #100xGems #DOGE pic.twitter.com/nAyt7Cr9eP

— Tora Inu (@torainucoin) October 31, 2022
However, with so many meme coins in the market, investors are growing apathetic to the niche. They want more, and there are not many meme coins that can offer that. The one exception is Tora Inu (TORA), a meme coin that also has a P2E game, a metaverse, and NFTs.
The P2E game sees players battle their pets against other players and earn rewards in the form of TORA and NFTs. These NFTs can be leveled up or sold. The metaverse, which will be released in the future, will let players purchase land, adding to the value.
The biggest selling point of Tora Inu is its token burn and redistribution mechanism. The burn mechanism redistributes rewards, reducing the supply of TORA. The key point is that, as more transactions take place, the token value goes up.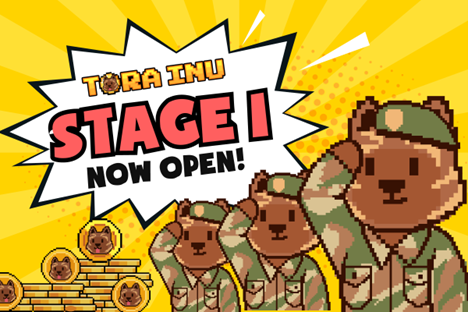 Tora Inu is conducting its presale right now.
The roadmap for the project also looks solid as it has planned listings on several centralized exchanges, marketing campaigns, and security audits. The TORA presale is currently live and it uses an incremental price increase method where TORA's price goes up as new presale phases are launched. There has not been a private sale, and the beta sale will take place until phase 3.
Fan Tokens and P2E are Where It's At
The crypto market is reaching a larger level of adoption and this will bring community-driven projects to the forefront. Chiliz and especially Tora Inu are introducing some excellent novel features that can engage users in the long run. As such, they look like they will be some of the most popular tokens this December.
Disclaimer: This is a paid release. The statements, views and opinions expressed in this column are solely those of the content provider and do not necessarily represent those of NewsBTC. NewsBTC does not guarantee the accuracy or timeliness of information available in such content. Do your research and invest at your own risk.