FundYourselfNow (FYN) has successfully reached our funding target and raised 1.5 million USD over the last 10 days, since the crowd sale commenced on 13 June 2017. The team at FYN would like to thank our investors and community of loyal supporters for believing in the FYN vision. Currently, investors can purchase tokens with a 20% bonus till 4 July 2017. FYN token holders can use FYN tokens to contribute to crowd funding projects on the FYN platform at a preferential rate. Participate in FundYourselfNow Crowdsale.
With the on-going development of the FYN crowdfunding platform, we target to officially launch it in Q1 2018. We are excited to announce 4 partnership projects that will use the FYN platform exclusively to launch their crowd sale. These projects will serve as the inaugural tranche of projects to be launched on the FYN platform in Q4 2017 as part of the platform soft launch.
The 4 partnership projects were selected as they span across the fastest growing industry sectors in today's globalized economy – Instant messaging, Finance, Fashion and Education. More details on each of them are elaborated on in subsequent paragraphs:
Nogle Chat
Currently in China, free instant messaging platforms (e.g. QQ. MicroMessenger) are the most commonly used mode of communication amongst mobile phone users. However, data shared between users within the platform are mined by the platform provider to identify opportunities for targeted advertising and government compliance.
Nogle Chat, an instant messaging platform that combines the features of Telegram and Whatsapp, has been designed to meet users demand for data security. The company is targeting enterprise customers such as corporations (e.g. financial institutions) that require a private and robust network for data sharing. Companies can also look forward to a secure and encrypted internal and branded chat application that serves as a hub for all business functions including but not limited to video file sharing and hosting of conference calls.
There are two versions of Nogle Chat:
Nogle chat branded app that allows corporations to sell direct to enterprises and end users.
White label product for resellers to sell to enterprises and end users
Figure 1. Screenshot of the Nogle app
Relapp
In the current global market, there are no existing mobile applications available for private clients to trade bonds on-the-go. Ironically, bonds constitute a significant portion of their investment portfolio as they are typically safer with lower volatility. Noting the gap between private client demand and available solutions in the market, Relapp has designed an app that offers private banks a platform to convey their range of products to clients in a user-friendly and organized manner.
Relapp is a white label solution that has been designed for the Banking and Finance industry. The targeted customers are any companies that sell banking related products and have relationship managers in the banking sector. More details on Relapp will be released in the future.
Figure 2. Screenshot of the Relapp
Style.Me
As a fashion-tech company, Style.me is on a mission to disrupt ecommerce with revolutionary technology. Their engaging virtual styling platform allows shoppers to customize their own 3D avatar, create looks and try-on outfits. On top of that, with Style.me's scanning machines, retailers can now easily digitize their collections through a rapid and accurate garment scan.
This helps retailers to easily manage items, publish products, and access data from their content management system. While your business is able to reduce returns, boost conversions, increase shoppers and use real-time business intelligence.
The project is backed by Nogle, a leading Asia Venture studio based in Hong Kong and Taiwan. We are in discussion with Style.me on how they can tokenize their product and platform. Initial ideas include Style.me token holders can either hold the machines themselves, or let style.me manage the leasing of rigs to retailers, who will then pay the token holders the revenue collected minus management fees.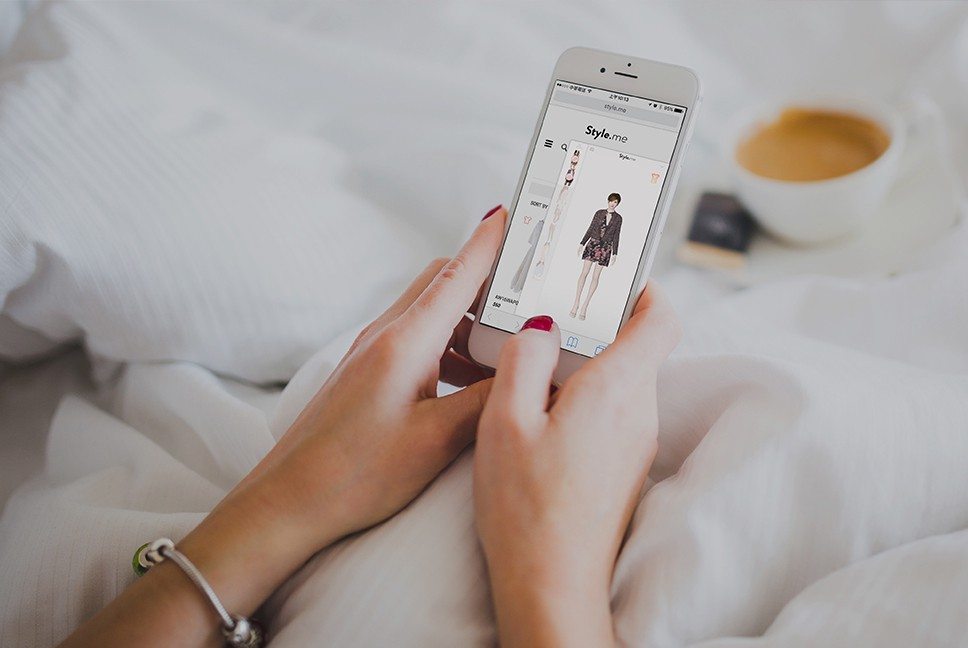 Figure 3. Style.me app used on a mobile phone
Les Petits Gaulois
Les Petits is a premium French Kindergarten that serves the expatriate and local community in Singapore. It first started in 2015 and has since expanded to 2 schools with over 20 teachers. The founder of the Kindergarten is a native French, who has 20 over years of teaching experience internationally, with her last stint running French Kindergartens in China. She is currently seeking funding to support their kindergarten expansion plans to meet increasing demand for premium pre-school education in Singapore
 Figure 4. Interior of Les Petit Gaulois Campus in Singapore