Crypto gaming and GameFi tokens have been at the forefront of the recent crypto rally, spearheading a significant and rapidly growing sector within the cryptocurrency space. These tokens hold immense potential and have garnered considerable interest.
As we look to the future of crypto gaming, three tokens that stand out as having a budding future are, Axie (AXS), Gala (GALA) and Juice (JCE).  This article explores the performance and potential of these cryptocurrencies and why the future of Crypto Gaming has them at the forefront.
Axie Infinity (AXS): AXS has gained 28% in the past week. This resurgence follows the launch of Season 6 of Axie Infinity Origins on October 4, which introduced updated in-game mechanics and reduced onboarding friction. It's worth noting that AXS experienced a significant unlock of 15.13 million tokens (11.5% of the total supply) on October 19, which was expected to negatively impact the price. However, the price of AXS has actually rallied since then. Additionally, the number of active AXS addresses has seen a significant increase, and there has been a 22% rise in weekly Axie Infinity players. These indicators suggest growing interest and activity in the Axie Infinity ecosystem.
Gala (GALA) is another gaming cryptocurrency that has seen a substantial 15.15% increase in its price within a day. Currently trading at $0.02087, GALA holds the 70th position by market capitalization with a market cap of $528,072,495. Gala Games have been making strides in the blockchain gaming space, and its partnership with Play Legacy Game has contributed to the recent price surge. Play Legacy Game, which launched on October 26, has been added to the Gala Games ecosystem. Players can now enjoy the experience of Gala Games through this new platform, providing an incentive for GALA token holders to participate in Gala Games' offerings. With an all-time high of $0.8367 reached two years ago, GALA has room for growth, and its recent developments have added to its appeal.
Juice (JCE) is another innovative player in the gaming and blockchain space. Juice (JCE) is an iGaming platform that offers a live sportsbook and casino, along with immersive VR features. What sets Juice apart from other gaming platforms is its commitment to providing users with true ownership over digital assets acquired through gameplay. Players can conveniently access and use Juice using their web3 wallets, and the platform aims to support a wide range of tokens, beginning with Ethereum and expanding to other blockchains.
Juice is a comprehensive gaming platform that caters to a diverse range of players and gameplay styles, ensuring an enjoyable experience for everyone. Whether you prefer traditional iGaming odds and skill-based games, or immersive digital worlds, Juice provides you with the freedom to play in your preferred way. The ability to own, swap, or sell digital assets acquired in-game gives Juice users complete control over their digital assets, enhancing the player experience and providing a unique value proposition for those looking to benefit from their in-game efforts beyond the platform.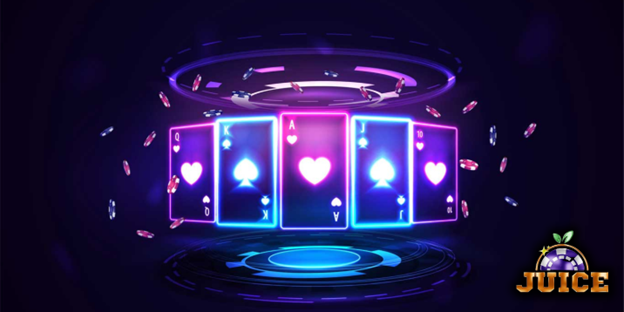 Moreover, it's worth noting that Juice is currently running a presale for new users looking to enter the crypto gaming space, providing an excellent opportunity for those interested in exploring the world of blockchain-based gaming.
Crypto Gaming is the Future
These developments in the GameFi sector, including the success of Axie Infinity, the partnership of Gala Games, and the innovative approach of Juice, exemplify the continuous evolution and expansion of blockchain-based gaming, offering users new and exciting opportunities in the world of decentralized gaming and digital ownership.
More information on $JCE:
Presale: https://Juice.bet/presale
Twitter:https://twitter.com/JuiceIgaming
Telegram: https://t.me/juicebetofficial
Disclaimer: This is a paid release. The statements, views and opinions expressed in this column are solely those of the content provider and do not necessarily represent those of NewsBTC. NewsBTC does not guarantee the accuracy or timeliness of information available in such content. Do your research and invest at your own risk.