Since the creation of Crypto Kitties in 2017 on the Ethereum (ETH) blockchain, crypto gaming has steadily grown into a popular crypto activity. Over the years, the trend has grown to become a mainstay of crypto as there have been other successful titles like Axie infinity (AXS), Splinterlands, and Alien Worlds. It has been interesting to see how the space has developed as new projects have begun taking bolder and more ambitious steps.
Although not all crypto gaming projects have been successful, the ones that survived have brought value to their blockchain. Furthermore, it has also been a way for new users to be onboarded into crypto. Gaming is a universal activity and it lowers the barrier for new entrants into the crypto scene while stripping away any complexities. If you are new to crypto gaming or want to know the projects to watch, we have highlighted three of the most promising. Here are the three crypto gaming projects you should be watching- Decentraland (MANA), Enjin (ENJ), and Pac-Man Frog (PAC).
Decentraland (MANA)
Decetraland and its native token MANA are a metaverse/crypto gaming project built on the Ethereum (ETH) blockchain. It is quite an ambitious project as it allows users to interact and transact in the in-game economy. It takes the concept of the metaverse and fleshes it out. The game is a fully immersive Metaverse experience that blends community, commerce, lifestyle, and fun into one experience.
The best part is that users do not have to sign up to use Decentraland as they can play the game as a guest. The growing popularity of Decentraland cannot be ignored. Big brands like Samsung, Atari, and Adidas have recognized its potential and decided to buy land in the game. Fashion brands such as D&G, Perry Ellis, and Tommy Hilfiger have participated in Fashion shows held in Decentraland. If you are keen on what happens in crypto gaming then this project is one to watch.
Enjin (ENJ)
Enjin (ENJ) is a settlement layer for virtual transactions. Enjin wants to help crypto gamers and gaming communities settle transactions faster and seamlessly. The project is built around creating easier transactions for gaming projects using its native token ENJ. It is built on the Ethereum (ETH) blockchain using the ERC-20 token standard. Furthermore, the project has SDKs that make it easy for developers to connect Enjin to their ecosystem. The biggest benefit Enjin gives users is the ability to build and manage virtual goods using ENJ as the base token.
In addition, the smart wallet connects and tracks everything in one place allowing users to sell, send, and trade their virtual assets outside the games. Crypto gaming would be nowhere without the layers and protocols that support it. Enjin is making it easier for more games to come on the chain by providing essential infrastructure to ensure these communities thrive.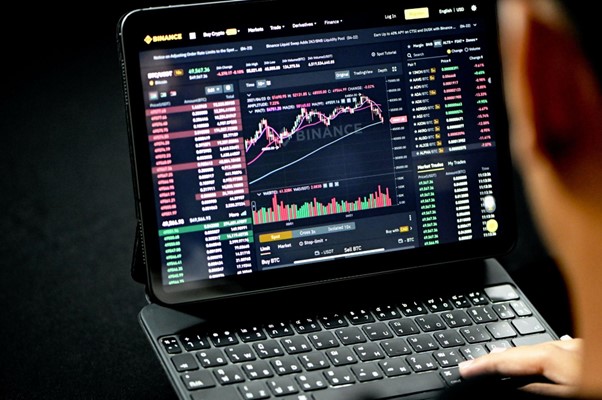 Pac-Man Frog (PAC)
Pac-Man Frog (PAC) is the launchpad of the crypto gaming world. Although a new project, it aims to be the incubator, launch pad, and investor house for crypto gaming projects. PAC will also allow users to trade GameFi NFTs, monitor the markets and make decisions as the market moves. For new and upcoming crypto gaming projects, Pac-Man Frog will be a haven. They will provide mentors, offer advice, and equip builders with the knowledge to succeed in the space.
Projects enter the crypto space and it is hard for investors to keep up. With Pac-Man Frog, you can view all the upcoming projects and get in early on the next big coin with high potential. The PAC token seemingly has the capability to revolutionise the way we approach crypto gaming. If you want to know more about the project, here are the official links and handles for the project. Remember, always do your research before investing.
Pre-sale: https://presale.pacmanfrog.io/register
Website: https://pacmanfrog.io/
Telegram: https://t.me/PACMANFROGOFFICIAL
Disclaimer: This is a paid release. The statements, views and opinions expressed in this column are solely those of the content provider and do not necessarily represent those of NewsBTC. NewsBTC does not guarantee the accuracy or timeliness of information available in such content. Do your research and invest at your own risk.