Mining digital currency is certainly an attractive source of income. Plug in the GPU cards and let the digital gold pour. However, mining bitcoin alone consumes 0.13% of the world's energy consumption. Fuelling such consumption with anything but renewable energy would have a devastating effect on the environment.
Fortunately, more and more mining facilities are switching to hydro and wind powered energy sources according to the latest Bitcoin News.
Europe's largest Bitcoin ATMs provider and digital currency exchange Cointed is set to shake up the green mining industry in the later part of Q4/2017.
The team behind Cointed is inspired by always pushing the bar higher and being an example of innovation. To guarantee their clients the best possible service, all the Cointed mining hardware and software is custom made.
Collaboration with Nvidia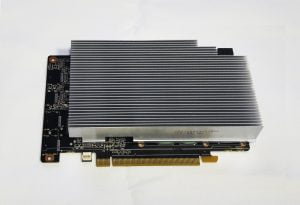 The company has already pre-ordered 125,000 custom-made GPUs in collaboration with Nvidia and Zotac that are especially designed for Cointed's facilities. Of them 18,000 are already assembled in 2000 rigs of 9 cards each in a warehouse in Sweden and fully operational.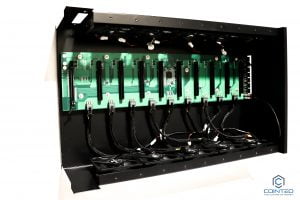 Optimized Mining Rig
The rigs and GPU cases are also improved to optimize performance. To alleviate the issue of overheating the GPUs' traditional fans have been replaced with heat sinks. Locating the fans on the case allows for optimal air circulation which improves cooling and makes maintenance easier. The motherboards are also customized to better synergize with the other components.
Inhouse Built Software
One of the biggest advantages, however, is the entirely inhouse built software. The team creates their own operating system to and GPU BIOS so that they get the optimal performance and synergy with their other custom parts.
You are the owner
The best thing about mining with Cointed is surely that you own the rig! Most of Cointed's mining rigs are owned by the customers. The company is only operating and supporting them for a small fee. There are no small letters (is this the right expression?) whatever your GPUs mine minus the fee is what you will get.
CTD token
Right now, Cointed are holding an ICO campaign to expand our business. The CTD token is the only opportunity to get access to the exclusive deals at Cointed. Some of the benefits are:
Discounts on ATM fees, software licensing as well as exchange
Mining: 15% discount on rigs and 5% hosting fees
Access to GPUs with 25% increased performance and inhouse BIOs
Discounts on crypto cards
PayCo discounts: 15% POS and 20% lower fees
5% lower hosting fees
15% off on mining equipment
For more information: www.cointedtoken.com or Whitepaper