Many cryptocurrency market investors are constantly looking for the most promising crypto tokens to invest in and add to their portfolios.
The kinds of tokens that investors have in their portfolios will be the primary factor in determining the degree to which they are successful.
In this article, we'll discuss the merits of investing in three different cryptocurrencies: Shiba Inu (SHIB), Chiliz (CHZ), and Supontis Token (PON).
Shiba Inu Is Here To Become The Top Meme Coin
The commercial success of Dogecoin prompted the introduction of Shiba Inu. As the crypto community was still marveling at the success of the dog-themed cryptocurrency, an unidentified team of programmers decided to create the Shiba Inu project.
The creators of Shiba Inu claim that they intended it to be a "Dogecoin killer." This means it was released to the public as a substitute for Dogecoin.
The team working on the development of Shiba Inu has made it a priority to guarantee that they address every shortcoming of this Dogecoin and incorporate those criticisms into efforts to enhance the products and services they provide.
Shiba Inu is poised for success after overtaking Dogecoin as the most popular meme coin. This cryptocurrency coin's development was based on extensive participation from the crypto community.
There is a fixed number of Shiba Inu available. The total number of SHIB tokens in circulation is one quadrillion.
Chiliz Allows Investors To Interact With Their Favourite Sports Team
Chiliz is a cryptocurrency token designed to improve communication between professional sports teams and their most loyal supporters.
Thousands of millions of sports fans now have a token to display their devotion to their teams of choice, thanks to the creation of this cryptocurrency in 2018. The primary utility token of the social network is called Chiliz. With this token, club members can participate in polls and surveys.
Through the platform's specialized exchange, cryptocurrency holders can quickly convert their tokens into CHZ. The most amazing aspect of it is that it allows fans to become important contributors and stakeholders in the clubs they root for.
In contrast to competing cryptocurrencies, this one uses a proof-of-authority system to validate trades. It is compatible with both Ethereum and Binance Chain and operates on both. This network's native token is CHZ. It is the sole medium of exchange on the platform, and its use will be essential for the majority of users' activities.
Supontis Token Increases Transaction Efficiency
The primary focus of Supontis is facilitating the transfer of assets between networks. Using smart contracts, this novel blockchain-based bridge will link various networks and allow for a seamless transition to an entirely new infrastructure.
Using a two-step procedure, Supontis will ensure that all transactions are processed as promptly as possible. This procedure will ensure that the same number of tokens, in terms of value, are made available on both the source and the target blockchains.
This networking protocol uses PON as its in-built token. Participate in the PON token presale if you want to get your hands on some of these tokens at a discount. When customers deposit to make a purchase using LTC and XRP, they will receive a bonus of 12%.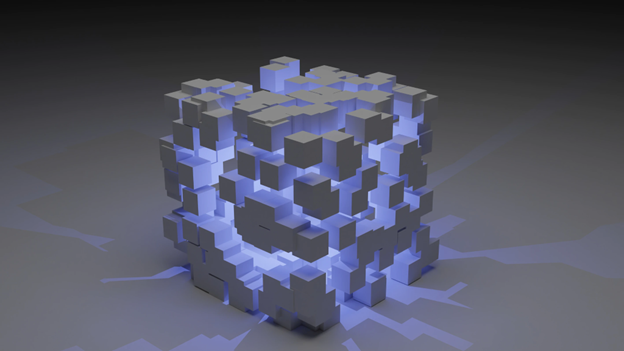 Find out more about the Supontis Token (PON) below:
Presale: https://register.supontis.com
Website: https://supontis.com/
Telegram: https://t.me/SupontisTokenOfficial
Disclaimer: This is a paid release. The statements, views and opinions expressed in this column are solely those of the content provider and do not necessarily represent those of NewsBTC. NewsBTC does not guarantee the accuracy or timeliness of information available in such content. Do your research and invest at your own risk.