Cyn-C, an all-encompassing project featuring house-made comics, ERC20 tokens, a variety of NFTs, and a play-to-earn mini-game, has reached a new milestone in the development of its staking platform. With development now complete, the platform is officially in the testing stages and getting ready for the upcoming audit. We've been able to get a sneak peek at some images of the platform itself!
To provide a little background on the staking platform Cyn-C is developing, it is not your standard run-of-the-mill staking found on numerous projects. Theirs is special in that instead of staking tokens, you are staking NFTs to receive tokens. The NFTs, available on Opensea, are broken down by faction, with six factions in total each having five distinct and unique characters. From there it goes deeper; each character has a first, second, and third edition (the latter of which will be released in years two and three) and is split up into rarities; one legendary, six epics, and 30 rares, all of which provide varying levels of tokens for being staked.
Said token being rewarded is Cyn-Coin, which launched in late January 2022 and has seen strong support in these few months awaiting the platform's release. It's safe to say that the team has thought through every angle; 30% of their tokens were locked to be saved for the platform, releasing in waves of 5%, 10%, and 15% over three years to ensure equal rewards despite the release of second and third editions in years two and three. Now let's dive into the platform itself!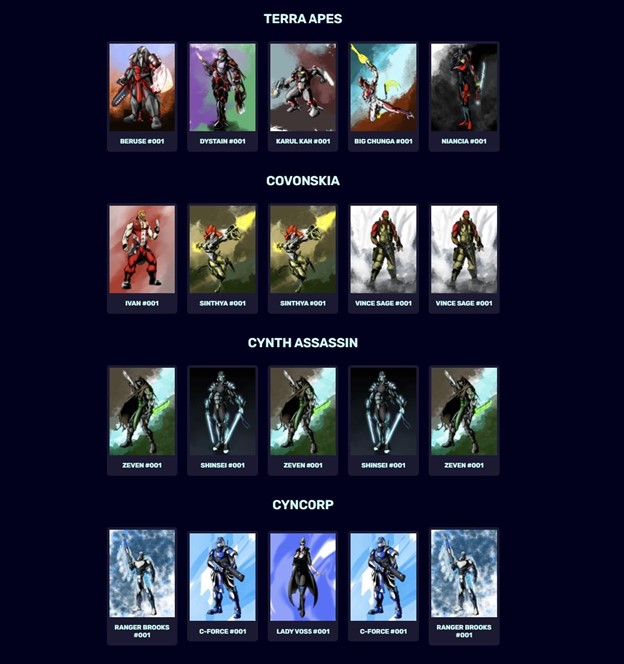 The initial page will look something like this, every faction laid out with the different characters to select from. When you click on the character you have that you would like to stake, it will take you to this next page, where things get more in-depth. Let's go ahead and select Karul-Kah, strong and devoted member of the Terra Apes faction.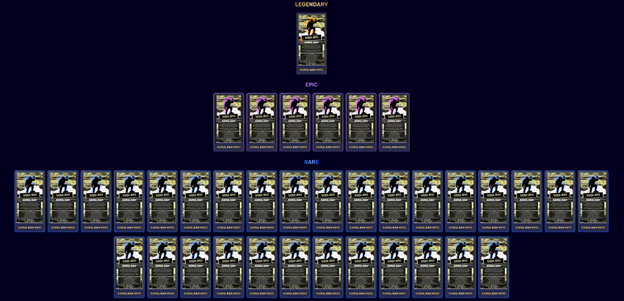 Clicking on Karul takes us to this page, where all the NFTs for him can be found. There is a tab to swap between the first, second, and third edition, with all the different tiers broken down. From here, staking is quite easy; click on the NFT you have, be it the sole Legendary, one of the exclusive Epics, or one of the more common Rares, and you will be able to stake them following connecting your wallet — then just like that you can rest easy knowing that your NFT is providing you passive income all the way until 2025; something extremely unique in the current NFT space!
You can see that currently all the NFTs are lit up; this is because none are staked yet. Once that platform is launched, and NFTs are staked, their corresponding image on the platform will be greyed out to indicate it is being staked. This allows you to not only see how many other NFTs are staked (and thus how many people will be sharing in the awards), but also allows for some sense of ownership; knowing that you hold the one Legendary for a character and that everyone else knows it is being staked by someone out there in the world.
The opportunity to get in early on Cyn-C is still there, with the token in a solid spot and some more NFTs recently being listed for sale. Join the Cyn-Community now and follow along the journey as the anticipation of the platform release grows!
Join their Discord: https://discord.gg/Ah2P5SnCZT
Join their Telegram: https://t.me/CynCommunity
Follow them on Twitter: https://twitter.com/cyncproject?s=21
Check out the website: https://cyn-c.io