Dogeliens (DOGET) have spent several years building a robust community to establish a solid blockchain infrastructure network. The Dogeliens platform is decentralized. Hence no single entity controls its affairs.
Also, a single centralized authority cannot influence its policies.
Dogeliens is an open-source project. Thus, the public can assess its source code. Developers can also download the codes free of charge and share or modify them based on their requirements without needing a license.
Despite being a meme token, Dogeliens is working to provide use cases for DOGET. This article will examine two of those uses.
The first of those use cases is a decentralized exchange. Dogelien will provide a suitable platform for users to trade crypto with ease.
Also, traders can stake in a DOGET their tokens to earn more rewards on this exchange. DOGET assures traders that they can conduct anonymous transactions on a secure network while paying relatively low fees.
Besides DeFi services, Dogeliens intends to build a metaverse game with P2E functionalities. In this game, players begin with buying and minting a Dogelien NFT, which they will use in every mode of this game.
The Dogeliens team is also building an NFT marketplace for its metaverse. Here, you can buy Dogelien pups (dog NFTs) and NFT upgrades for customizing them. These upgrades help pups become more valuable and powerful entities that can easily win battles.
Dogeliens will deliver a thrill of a game. Just as players use chickens in Solchicks and Axies in Axie Infinity, Dogeliens pups are the primary fighters of planet Puptopia – Dogeliens' metaverse.
Meanwhile, players who are not fans of fighting games can take their pups on virtual outings and every other fun activity in the virtual world of Puptopia.
Dogeliens VS Bitcoin
Bitcoin is the most popular cryptocurrency with a dominant market cap. Some experts believe that it might surpass gold as a store of value.
Also, few countries have adopted Bitcoin as a means of payment for regular transactions. At the same time, Bitcoin has become a target of fraudsters and hackers.
One such notable fraud case involves James Zhong. The wire fraudster stole some 50,000 BCT from Silk Road in 2012. Silk Road is a black market for anonymous drug deals where people can obtain drugs and illegal commodities you can't find elsewhere.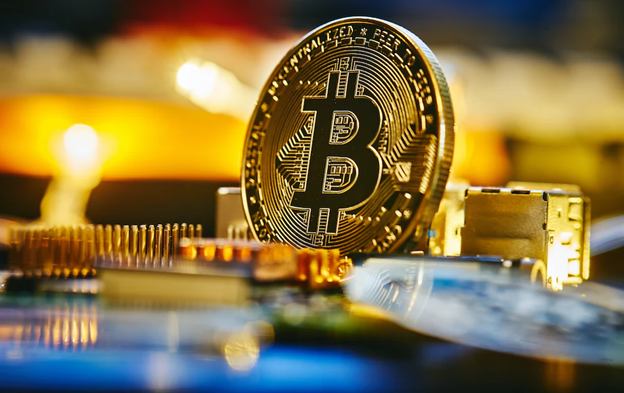 Zhong created nine fake accounts, which he used to execute the withdrawal of his crime proceeds. Then, he transferred these proceeds to multiple accounts and moved them to multiple Bitcoin addresses.
However, using advanced tracking tech, the police recovered some of this loot, arrested James Zhong, and made an effort to recover the remaining BTC stash. Also, judge Gardephe will sentence him in February 2023.
Dogeliens VS Stellar
Stellar is one of the oldest blockchain networks, created back in 2014. On October 2022, Stellar Development Foundation launched a fresh approach to support developers. This initiative encourages software developers to build on Soroban smart contracts platform.
On its part, Soroban enables smart contracts to run on the Stellar blockchain. Therefore, it will enable developers to build new financial services on the Stellar network.
Recently, the demand for web3 developers and researchers has been rising. As a result, SDF (Stellar Development Foundation) embarked on a new funding initiative.
The $100 million fund will boost the adoption of Soroban, especially now that the platform is going live in the future. If successful, the fund will make Stellar a more established blockchain project.
How to buy DOGET
Create a BSC crypto wallet using either MetaMask or Trust wallet.
Fund your wallet by adding some BNB or ETH
Go to the Dogeliens presale site and connect your wallet with the platform.
Enter the amount of BNB or ETH you're swapping for DOGET.
Finally, confirm the transaction by signing it in your wallet.
Conclusion
Dogeliens will invade the crypto space soon. The blockchain project has set up different uses for its native token, DOGET. Above all, DOGET is a crypto asset with the potential to reach the top-ten market cap.

Dogeliens (DOGET)
Presale: https://buy.dogeliens.io/
Website: https://dogeliens.io/
Telegram: https://t.me/DogeliensOfficial
Disclaimer: This is a paid release. The statements, views and opinions expressed in this column are solely those of the content provider and do not necessarily represent those of NewsBTC. NewsBTC does not guarantee the accuracy or timeliness of information available in such content. Do your research and invest at your own risk.