The crypto market is remarkably reliable in its unpredictability. Every day is a new saga – one filled with unexpected windfalls, broken dreams, and the fighting spirit of believers. It does not take time for the market to break all expectations and turn in the opposite direction, be it up or down. Naturally, seasoned crypto users are watching the current bullish trend with a sense of caution. Two cryptos, however, stand out with their performances – Dash (DASH) and Shiba Inu (SHIB). Both Dash (DASH) and Shiba Inu (SHIB) have grown by nearly 100% after hitting new lows over the past few weeks. Despite their robust growth, investors are looking in the direction of TMS Network (TMSN). Why?
TMS Network (TMSN) Exhibits Long-term Sustainability
TMS Network (TMSN) is a new De-Fi project. As a decentralized exchange, TMS Network (TMSN) aims to revolutionize trading. It combines crypto exchange and equity exchange to allow users to trade a vast spectrum of assets, including cryptos, CFDs, equities, and forex. TMS Network (TMSN) will process transactions instantly and at low fees. The platform is designed from the ground up to be a highly scalable solution. So, TMS Network (TMSN) speed and low transaction fees won't be affected even when the platform grows in the future.
The best thing about TMS Network (TMSN) is that it collates trades available on different dexes to fetch the best deals for its users. In other words, TMS Network (TMSN) is a multi-chain dex and does not limit its users to trades available on its platform alone. Users also get a wealth of advanced tools like trading bots, strategy builders, historical analytics, on-chain analytics, social trading, arbitrage trading signals, and so on. TMS Network's unique utilities lend it a strong foundation that will sustain it for decades to come, unlike most other tokens that can be easily replaced.
Dash (DASH) is Struggling to Differentiate Itself
Dash (DASH) is short for digital cash and was created as a fork of Litecoin. Since its inception, Dash has been all about enabling a fast, affordable, and hassle-free global payments network. While this pits it directly against other tokens like Litecoin and Bitcoin, Dash differentiates itself by promising a more private and faster platform. However, successful hard forks on numerous other platforms like Ethereum and Ripple have made them drastically faster global payment solutions. For privacy, other solutions like Monero exist. So, Dash is having difficulty finding its place in the saturated world of crypto-based payment systems.
Shiba Inu (SHIB) Might as Well Have Been a Fad
Shiba Inu (SHIB) is a meme coin and rose to fame riding on social media trends. However, like all social media trends, Shiba Inu now faces the risk of becoming stale and obsolete. Having lost early viral interest as Dogecoin-killer, Shiba Inu has now fallen out of favors with social media users. Some signs of revival were witnessed early this year, but that's entirely because of the larger crypto market bull run. In fact, it appears that the team behind Shiba Inu does not see a future for Shiba Inu and has decided to create an exit strategy for themselves. They recently launched a layer-2 scaling solution called Shibarium.
Although Shiba Inu runs on Ethereum, it utilizes the SHIB token for all its transactions. Shiba Inu's founders will use Shibarium to launch a Shiba Inu ecosystem that includes dex, blockchain games, and the metaverse. Only time will tell whether this attempt to revive Shiba Inu will succeed.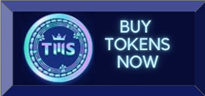 Presale: https://presale.tmsnetwork.io
Website: https://tmsnetwork.io
Telegram: https://t.me/tmsnetwork
Twitter: https://twitter.com/tmsnetworkio
Disclaimer: This is a paid release. The statements, views and opinions expressed in this column are solely those of the content provider and do not necessarily represent those of NewsBTC. NewsBTC does not guarantee the accuracy or timeliness of information available in such content. Do your research and invest at your own risk.