A new cryptocurrency token aiming to reduce carbon emissions from the atmosphere – IMPT, has just sold out stage 1 of its presale round in just over 3 weeks.
After raising over $10.8 million, its first round target, this hotly-awaited new cryptocurrency token is now available to purchase during its second presale round.
What is IMPT?
IMPT is a new cryptocurrency project which promotes sustainability whilst offering investors the opportunity to invest in a high-growth investment asset. This cryptocurrency brings together businesses and individuals looking to play a vital role in eradicating their carbon footprint from the atmosphere.
By leveraging blockchain technology, IMPT aims to build a fair and transparent ecosystem that allows an individual to positively impact the environment. Running on the Ethereum blockchain, the IMPT tokens are built on a network which has decreased its carbon-dioxide emissions by more than 99.99%.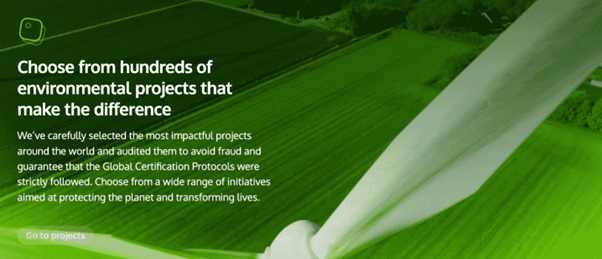 As per the IMPT whitepaper, the project has connected with thousands of retailers and businesses that aim to reduce the carbon emissions generated by regular industrial production and other activities. Each business dedicates a percentage of its sales margin, which will be contributed towards pro-environmental projects.
Through the IMPT shopping platform, individuals can purchase products from the available retailers and receive a portion of the sales margin as IMPT – the native cryptocurrency token. Through a social platform, customers can also verify which businesses contribute towards more environmentally sustainable activities and buy products from their preferred options.
Buy Tokenized Carbon Credits with IMPT Tokens
One of the top utility tokens in 2022, IMPT, can be collected to purchase Carbon Credit NFTs, which are minted in the ecosystem. Each carbon credit is a permit representing approximately 1 ton of C02 removed from the atmosphere.
To avoid fraud or double spending problems, the NFTs will be created on a decentralized registry that all users can track.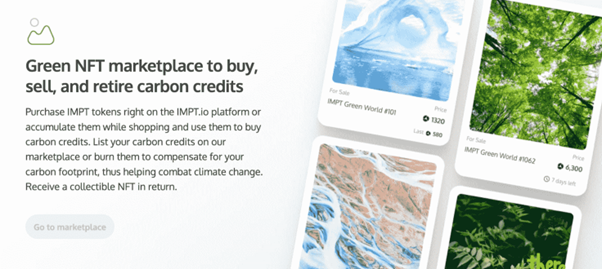 After collecting an adequate amount of tokens, investors can purchase these Carbon Credit NFTs on the IMPT website. The NFTs have two use cases – they can either be traded as an investment or burnt to eradicate the emissions they represent. Burning the NFTs increases an individual's score on IMPT's social platform – which ranks each member by allotting points to those conducting socially responsible investing.
By burning a Carbon Credit, investors are also rewarded with new NFTs – which can be traded on second-hand markets as an investment asset.
IMPT Presale Stage 1 Sells out After Raising $10.8 Million
On October 3rd 2022, IMPT conducted its initial token offering via the first presale round. With a limited supply of 3 billion coins, 20% of all the IMPT tokens were listed for presale at a price of $0.018 per token.
On October 26th – IMPT raised $10.8 million after selling out the allotted 600 million tokens. While some of the best altcoins in the space have witnessed massive corrections since 2022, IMPT achieved a major milestone in just more than 3 weeks of the presale launch.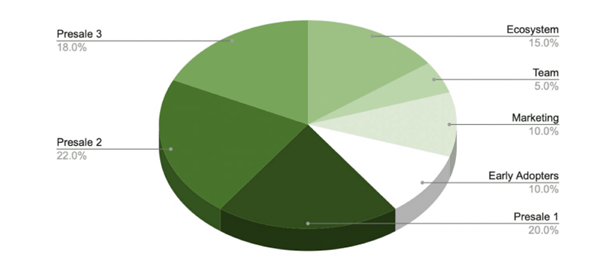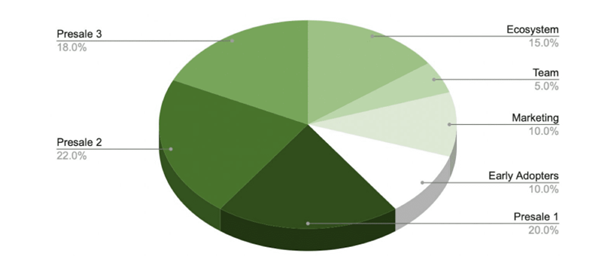 With a rising demand for IMPT tokens – the project has now moved onto stage 2 of the presale round. The IMPT stage 2 round will list 22% of the token supply – equating to 660 million tokens. IMPT is available to purchase on this round for $0.23 per token – a 27% price jump from the first round.
The second round will aim to raise $15.1 million – which will take the total valuation of IMPT to $25.9 million by the end of the round. Finally, IMPT will conduct a third round where 18% of the token supply will be listed.
Follow the official IMPT Telegram Channel to get the latest news on this sustainable cryptocurrency project and also take part in a $100,000 giveaway for investors.
Disclaimer: This is a paid release. The statements, views and opinions expressed in this column are solely those of the content provider and do not necessarily represent those of NewsBTC. NewsBTC does not guarantee the accuracy or timeliness of information available in such content. Do your research and invest at your own risk.