Crypto trading is difficult. Like other types of financial trading, you'll be tasked with buying and selling digital assets. These assets will be stored in a digital portfolio. When you add these assets to your crypto wallet, they will be stored at a market value. The goal is to sell these assets when their value rises higher than the market value. When a trader can do this, they'll have earned some profit from their trade action.
While crypto trading may sound simple, its reality could be more straightforward. The cryptocurrency market is largely unpredictable. As a result, price changes can occur in unforeseen patterns. This means you'll have to be careful when choosing tokens to buy. You'll need to conduct extensive research to avoid making poor purchase decisions. That's where we come in. This piece will reveal the best cryptocurrencies to light up your wallet.
Aave – Open Source Liquidity Protocol
Aave is a crypto project like none other. Aave is special because it allows us to enjoy the benefits of traditional financial institutions on the blockchain. With Aave, you'll be able to borrow digital assets. You can use your borrowed assets for further investment. All you're expected to do is pay back in time. Traders will pay interest on any loan they take from Aave. This platform will only allow traders to take a loan from the platform when they have locked some of their assets. To put it simply, you'll lock some collateral to take instant loans.
Aave is a unique cryptocurrency project. Users can loan different cryptocurrency assets. There are about 18 crypto assets on Aave, including Ether, DAI, WST, etc. Aave was designed on the Ethereum blockchain. This platform remains the largest public lending exchange worldwide and has billions of dollar worth of digital assets. AAVE is the token symbol on this platform. You can purchase AAVE on any of the top crypto exchanges worldwide.
XRP – Utility For New Economy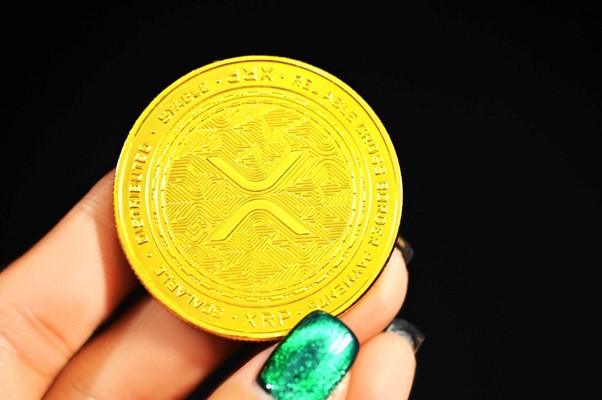 When you read about ripple's history and the fiasco with the SEC, you may wonder if it's a good purchase decision. However, there are many reasons why any trader should consider buying Ripple. The first obvious reason is Ripple's long-standing reputation in the coin market. This cryptocurrency has been around for a long time. It has stayed at the top of the coin market longer than many other cryptocurrencies. The coin's longevity signifies that traders can enjoy long-term returns from the token.
What's more? Ripple offers a unique utility that has remained uncontested for many years. This cryptocurrency can act as a payment processor, like Mastercard or Visa. This payment processor can transfer cryptocurrencies and non-cryptocurrencies. All you need to do is get the digital representation of the currency you wish to transfer. Ripple processes its transactions with lesser computational power than Bitcoin. Also, all its tokens have been premined. You'll find Ripple as XRP on crypto exchanges worldwide.
Cryptoons – Coin For Cartoon Lovers
This is one of the most innovative crypto tokens on the platform. This platform is designed to be a blockchain-based forum for manga and comic book lovers. It doesn't matter whether you're a creator, buyer or seller, you'll have a place on this platform. Cryptoons (CTOON) is a special platform that allows creators to enjoy full value for their efforts. If you're an expert at creating comic content, you can enjoy full value for your money here. Creators will be able to turn their comics into non-fungible tokens. Creators will also earn when someone resells their NFT.
There are two major features on cryptoons – NFT factory and comic launchpad. These features will keep comic book lovers at the forefront of the comic world. It's built on the Ethereum platform and has a token called CTOON.
For More Information On Cryptoons (CTOON), Click The Links Below:
Presale: https://www.cryptoons-token.com/how-to-buy
Website: https://www.cryptoons-token.com/
Disclaimer: This is a paid release. The statements, views and opinions expressed in this column are solely those of the content provider and do not necessarily represent those of NewsBTC. NewsBTC does not guarantee the accuracy or timeliness of information available in such content. Do your research and invest at your own risk.