In the world of cryptocurrency, there are always new developments and emerging trends to watch out for. Litecoin (LTC), Dogecoin (DOGE), and TMS Network (TMSN) are currently making headlines. In this article, we'll take a closer look at these three cryptocurrencies, and their recent developments.
Bullish Momentum for Litecoin (LTC) Despite Recent Price Dip
Litecoin (LTC) is a cryptocurrency that has been gaining traction as a fast, secure, and low-cost payment option since its release in 2011. Litecoin (LTC) has exploded in both usage and acceptance among merchants, and has been among the top ten cryptocurrencies by market capitalization for most of its existence. The Litecoin Foundation recently disclosed that the mining difficulty of their platform had attained a new record high. Coinwarz's chart showed an increase in Litecoin (LTC) network's hashrate over the last week as the difficulty level rose. This surge in hashrate indicates an influx of new miners on the network, possibly due to Litecoin's (LTC) recent price action, which has favored the bulls.
While the live Litecoin (LTC) price today is $82.04, which is down by 5.03% in the last 24 hours, an analysis of its 7-day performance signals a bullish momentum. Moreover, TVL went up while on-chain performance looked bullish, suggesting that the outlook for Litecoin (LTC) is currently positive. Overall, Litecoin's (LTC) unique properties, and recent developments make it a cryptocurrency to watch in the coming months.
Dogecoin's (DOGE) Strong Community unable to help it Sustain Value in the Crypto Market
Dogecoin (DOGE) is a meme coin that was created in 2013 by Billy Markus and Jackson Palmer as a parody of Bitcoin (BTC), the first cryptocurrency. The Shiba Inu dog logo may have captured the attention of investors, leading to Dogecoin's (DOGE) initial popularity. However, it was the endorsement by Elon Musk that helped to boost Dogecoin's (DOGE) value, and attract the attention of millions of people.
Despite being a meme coin, Dogecoin (DOGE) has become one of the most widespread cryptocurrencies on the market due to its long and amusing history. This has resulted in a strong and dedicated community, but it wasn't enough to sustain its value. As of now, the live Dogecoin (DOGE) price is $0.073089, down 3.95% in the last 24 hours.
To surge, Dogecoin price must remain inside the recovery momentum while short sellers are approaching to short the market for DOGE crypto. Dogecoin price prediction suggests sustainability issues for DOGE crypto due to whale activity.
Introducing TMS Network (TMSN) : A Decentralized Platform Designed to Simplify the Lives of Traders
TMS Network (TMSN) is leading the way with its new platform, allowing traders to deposit and withdraw instantly, transact securely, and access a wider market. Unlike other trading platforms, TMS Network (TMSN) delivers a unique solution to many of the challenges traders face, by providing financial literacy to help them make informed decisions.
What sets TMS Network (TMSN) apart is its remarkable growth, with a 1100% rise since its launch, while other token prices are plummeting. The decentralized trading platform and revenue-sharing model are the driving force behind the success of TMS Network (TMSN) during this difficult phase.
TMS Network's (TMSN) impressive popularity is evidenced by its successful stage 1 presale, which exceeded expectations, raising $500k. TMS Network (TMSN) is currently in stage 2 presale, and has already raised over 700k, with a token price of $0.038. Experts predict that TMS Network (TMSN) will continue to excel in this bearish crypto market as traders appreciate the unique features of the platform. It is, therefore, a smart choice to trust TMS Network (TMSN) in this difficult time for the crypto market.
Anyone curious about doing so, and using the TMS Network (TMSN) token as a hedge against the falling market, can do so using the links below.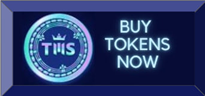 Presale: https://presale.tmsnetwork.io
Website: https://tmsnetwork.io
Telegram: https://t.me/tmsnetwork
Disclaimer: This is a paid release. The statements, views and opinions expressed in this column are solely those of the content provider and do not necessarily represent those of NewsBTC. NewsBTC does not guarantee the accuracy or timeliness of information available in such content. Do your research and invest at your own risk.