Besides NFT, tokens built on the Binance Smart Chain platform are getting hotter than ever, with hundreds of percent growth. MoonSmart is not out of that race with extremely outstanding features.
MoonSmart © is a DeFi launchpad project, which assists a novel DeFi token launching their product to the community. What makes MoonSmart even more special compared to other projects are smart strategies to prevent panic selling.
SMART's price pump 1600% after listing
SMART is listed on Pancakeswap on May 04, 2021 and the price pumps more than 1600% compared to listing price.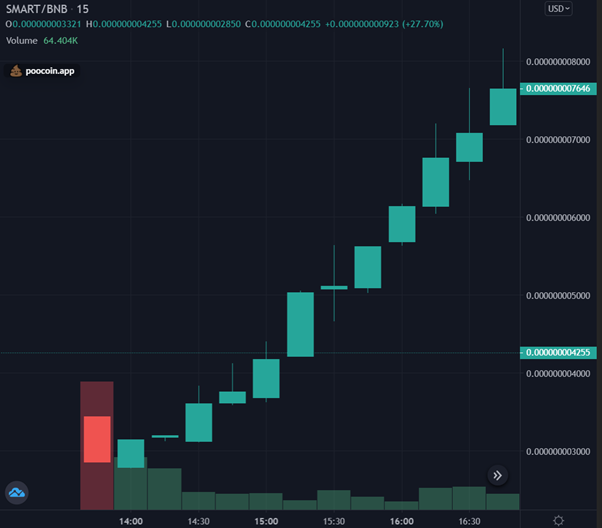 In particular, this price is still maintained at a stable level even in the case of the discharge holder after the presale.
Smart Dump Prevention Mechanism:
Some smart strategies are applied in order to prevent the MoonSmart token from dumping:
Daily burn: 5% of total token will be burned daily in the first 7 days after launch.
Dev token will be locked for 15 days in DxSale Locker.
Presale holder dumping prevention: After pre-sale has ended, only 10% of presale tokens are transferred to the presale holder. The rest will be locked on DxSale Locker and can only be unlocked under specific criteria.
Unlocking criteria:
50% will be released based on time (time-locked tokens): release 10% everyday in the next 5 consecutive days after presale.
40% will be released based on total number of holders (holder-locked tokens): release 10% after each target reached: 1000/3000/6000/10000 holders.
By using these methods, MoonSmart can prevent dev dump and slow down presale dump.
How to get MoonSmart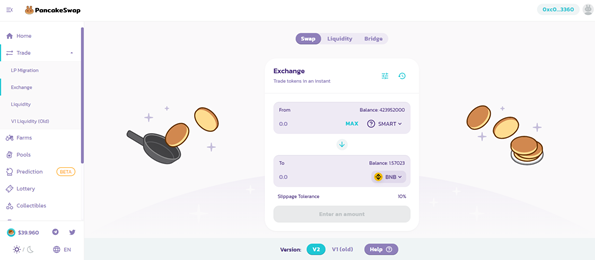 MoonSmart token is available for trading on Pancakeswap: https://exchange.pancakeswap.finance/#/swap?outputCurrency=0x8057De2aFC2169f99f88C0939ed0bE113f9DB939
You can follow the price volatility at: https://poocoin.app/tokens/0x8057de2afc2169f99f88c0939ed0be113f9db939
MoonSmart – LET'S GO TO THE MOON IN A SMART WAY!
Website: https://moonsmart.org/
Telegram: https://t.me/moonsmart_chat