The most exciting part of 2023 is seeing the market bulls take over once again. Cryptocurrency prices are surging higher amid strong rallies and positive sentiment. Existing blockchain networks, Polygon (MATIC) and Solana (SOL), are pushing higher while Snowfall Protocol (SNW) continues to lead ICO tokens in 2023.
Snowfall Protocol (SNW) is an innovative cross-chain bridging solution that is seeing tremendous demand. The token has seen a raise of $5 million and continues to see a remarkable rise in value. Read on to learn more about top tokens surging in the 2023 crypto rally.
Snowfall Protocol (SNW) Sets Record-Breaking Sale in Presale – Rise by 4000%
Snowfall Protocol (SNW) surge is always expected because it has been seeing huge demand from investors from all over the crypto space since launch. Snowfall Protocol (SNW) is gaining much traction as the next-gen protocol for improving blockchain interoperability and chain-to-chain communication.
Essentially, Snowfall Protocol (SNW) is a high-end capital-efficient cross-chain asset transfer ecosystem with state-of-the-art bridging solutions. It provides the fastest, cheapest, and most secure bi-directional cryptographic asset transfer between over 200 EVM-compatible and non-EVM chains.
Snowfall Protocol (SNW) is a premier and leading protocol that cuts down the technical barrier between them. It leverages the all-new canonical/reverse canonical token bridge and swap/wrap system for sending and receiving arbitrary data like cryptocurrencies and non-fungible tokens, governance decisions, and oracle data.
Aside from this, Snowfall Protocol (SNW) provides a sustainable DeFi protocol where users can earn passive income from staking their tokens. Therefore, it is easy to see why Snowfall Protocol (SNW) grew from $0.005 to $0.2 – over 4000% in less than 90 days of presale. Investors are going head over heels for its never-see-before innovative use case, and experts are confident of its long-term success.
Polygon (MATIC) Hits New Record High
Polygon (MATIC) is back with huge markups and bullish movements. The Etherum-based scaling solution is ready for a fresh start as all eyes focus on layered blockchain technology again. Polygon (MATIC) is a layer two solution that uses zk-rollups, optimistic rollups, and plasma chains to achieve massive scalability.
Polygon (MATIC) saw a decline in user activity and price last year. However, the layer-two network is having a fresh start after a tumultuous 2022 as focus goes back to its scalability application for nonfungible tokens. Polygon (MATIC) recorded a record-breaking $324 million NFT sales even at its low as price targets new highs. Many popular NFT projects like y00t are planning to bridge to Polygon (MATIC) since Solana (SOL) was withering away after the FTX collapse.
Polygon (MATIC) is still trading at $1.23 – about 14% up in the last 24 hours. Since the beginning of the year, Polygon (MATIC) has gained 65%, and if the movement continues, we might be looking at MATIC flipping its previous all-time high price of $2.92 before 2023 runs out.
Solana (SOL) Surge in New Rally
2022 was historical for Solana (SOL) and its community. The layer one scalable blockchain almost lost all of its value due to the bearish condition of the crypto market. Unfortunately, the FTX collapse was a shitshow, and many cryptocurrencies, including Solana (SOL), crashed after investors panic-sold their investments.
Subsequently, investors and market bulls lost all hopes for a recovery. However, Solana (SOL) has been performing impressively over the last few weeks. A general surge in crypto price gave the token a much-needed boost to recover its value. The price of Solana (SOL) is $25 – about 9% up in the past 24 hours and over 150% so far this year.
Conclusion
Even though Solana (SOL) and Polygon (MATIC) are surging, their use case and demand cannot surpass that of Snowfall Protocol (SNW). Snowfall Protocol (SNW)'s use case and application for connecting with multiple blockchain networks are gaining mainstream adoption, and its native token.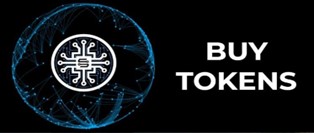 Dextols link https://www.dextools.io/app/en/bnb/pair-explorer/0x7403b16ec38bd9f6f8887e2d37e037069eab97e3
Website: https://snowfallprotocol.io
Telegram: https://t.me/snowfallcoin
Twitter: https://twitter.com/snowfallcoin
Disclaimer: This is a paid release. The statements, views and opinions expressed in this column are solely those of the content provider and do not necessarily represent those of NewsBTC. NewsBTC does not guarantee the accuracy or timeliness of information available in such content. Do your research and invest at your own risk.