The metaverse is a vast and spacious universe.
Having grown in popularity over the last couple of years, the metaverse is now being worked on and developed by some of the biggest companies in the world.
The likes of Meta and Microsoft have actively announced plans to enter the metaverse, with the former changing its company name from 'Facebook' to Meta, demonstrating its dedication to further the prosperity of the metaverse.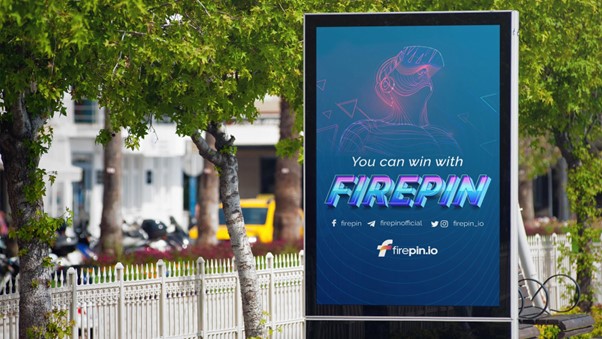 What impact could FIREPIN Token (FRPN) have on the metaverse industry?
 The fact that FIREPIN Token (FRPN) will affect several aspects of the digital asset industry is a testament to the FIREPIN team and the work they've done.
Having the likes of Decentraland (MANA), The Sandbox (SAND), and Axie Infinity (AXS) as examples to look at in the metaverse space can only be a good thing for FIREPIN as they go on their virtual reality journey.
FIREPIN's treasury fund, funded by transactions of the FRPN token, will be used as an investment for the metaverse and NFT industries, as well as the 3D industry.
Metaverse and play-to-earn (P2E) games have become increasingly popular and those are two sectors in which FIREPIN are planning to invest in.
As a community-driven DAO (decentralised autonomous organisation) platform with metaverse integration, FIREPIN attempts to meet several milestones regarding its metaverse ambitions later this year.
Alongside its scheduled launch on PancakeSwap (CAKE) and Uniswap (UNI) in the second quarter of 2022, FIREPIN will begin phase one of its metaverse game development, as well as the building of a game studio in the third quarter of 2022.
Entering its third and final presale stage, at this time of writing, FRPN is well on its way to becoming a major player in the metaverse ahead of its launch on May 27th.
Decentraland (MANA) takes a massive dip
It's been a consistent drop for Decentraland (MANA), after suffering a dip of 58.3% in the past month.
It's been a difficult time for MANA which reached its all-time high (ATH) of $5.85 back in November 2021; just six months on, the coin has plunged by 83% to a current price of $0.96, at this time of writing.
Users are able to buy and sell virtual pieces of real estate. With the Decentraland software built upon blockchain-based smart contracts, holders of the MANA token, which is used to facilitate purchases of LAND and virtual goods and services, are able to vote on the likes of land auctions and policy updates for new developments.
Despite a bearish run for the past six months, Wallet Investor is confident MANA will turn its market performance around, as they predict the cryptocurrency will reach a price of $5.30 by the end of 2022.
Join Presale: https://presale.firepin.io/register
Website: https://firepin.io/
Telegram: https://t.me/FIREPINOFFICIAL
Twitter: https://twitter.com/FIREPIN_io