The year 2021 gave us several all-time highs but it'll seem like all that is a thing of the past for now. So far in 2022, major virtual currencies are now experiencing unprecedented lows as a result of the crypto crash. Along with the crypto market, it'll seem the stock market has also been experiencing a downtrend. Investing in cryptocurrency has never been for the faint-hearted as these assets are naturally volatile and this is not the first time there have been these kinds of lows.
While it's difficult to denote what could lead to a market dip, there have been some noted events that could contribute to a crypto crash. Government regulations and actions globally could impact the market value, an example being the banning of crypto mining by the Chinese government in 2021 and subsequently making cryptocurrency transactions illegal.
Navigating the crypto market during a crash can prove to be overwhelming and challenging especially for new investors. Several crypto analysts have advised people to "buy the dip" as they have hopes of the market experiencing an uptrend soon. However, for people who have either already invested in the low-priced tokens and want more to do or for those who want to avoid investing in the current bear market, another way to go would be to invest in a token in its presale phase. These are new cryptocurrency projects that are yet to be launched or listed on DEXs or CEXs and are mostly unaffected by a crash. An example of this is FIREPIN Token (FRPN).
FIREPIN Token (FRPN); A Community-Driven Metaverse DAO
FIREPIN Token (FRPN) was created in February of 2022 with the intent to make its community grow to be at the top of the crypto olympus while maintaining and enabling its token's fast long-term growth. The project wants to create an environment that is open to everyone through utilising blockchain technology and DeFi features. Such a move would allow its users to participate in developing the Metaverse NFTs gaming platform by acquiring its native token.
Token holders will also benefit from receiving rewards as well as participating in the decision-making process of the DAO (decentralised autonomous organisation). The ecosystem will feature an NFT marketplace, staking and farming options, and swap functions, giving it full utility and providing extra benefits for its token holders.
The FIREPIN Token's native currency  (FRPN) will be the reserve currency on BNB. The token is multi-chain which means that it can be used on multiple networks. It will use the Algorithmic Reserve Currency mechanism to maintain price stability, which additional decentralised assets will back. The protocol plans to provide its community members with the option to purchase cryptocurrencies through a swap portal at the best possible rates. The swap portal is not live yet; however, research is being done on its workings.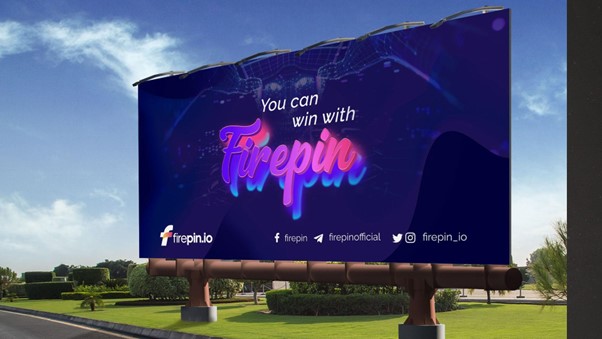 Many blockchains will support the FIREPIN Token (FRPN), and currently, the networks listed are Binance Smart Chain, Ethereum, Polygon, Avalanche, and Solana, with plans to include more. According to the project's tokenomics, there would be a total supply of 100 billion tokens but only 30,000,000,000 tokens will be available for its presale phase. There would be a 6% tax on every order with 2% allocated as an airdrop to users, 2% for a liquidity pool, and 2% for marketing.
The crypto crash can be overwhelming for investors and crypto enthusiasts, but this doesn't mean it is impossible to wade through the troubled waters. Doing extensive research and watching the market without sentiments while having long-term results in mind could be just the trick to making it out in one piece.
 For More Information On FIREPIN Token (FRPN)
Website: https://firepin.io/
Presale: https://presale.firepin.io/register
Telegram: https://t.me/FIREPINOFFICIAL
Disclaimer: This is a paid release. The statements, views and opinions expressed in this column are solely those of the content provider and do not necessarily represent those of NewsBTC. NewsBTC does not guarantee the accuracy or timeliness of information available in such content. Do your research and invest at your own risk.