The cryptocurrency market has been experiencing a tremendous rally during the past few weeks, with many altcoins outperforming Bitcoin. One of the coins that have seen an impressive surge in its price is NEM (XEM), which recently spiked by around 50%.
On the other hand, Optimism (OP) has hit key resistance levels, and TMS Network (TMSN) is gaining traction as one of the hottest presale tokens right now. This article will discuss these three cryptocurrencies and their respective performances in detail.
NEM (XEM) Up Nearly 50% in One Day
NEM (XEM) has seen a tremendous surge in its price over the past 24 hours, climbing from around $0.043 to a peak high of $0.064. The coin is up by nearly 50% today, driven by strong fundamental developments and bullish sentiment across the market.
But What is This Attributed To?
During the last five days, NEM has earned a noteworthy 'Very Bullish' rating in the InvestorsObserver Sentiment Score. By measuring the volume and price movements of NEM over the past five days, the sentiment score is set to its highest rating.
Other than the bullish sentiment on the market, these aren't any key reasons why the crypto is increasing in value, but with the bullish sentiment score sky high, this could be a massive gainer over the weeks and days to come.
What is Optimism (OP) & Where is Price Heading?
Optimism (OP) is a layer-2 protocol that sits on top of the Ethereum network. It benefits from Eths mainnet security and provides a scaling model for the Ethereum network using optimistic rollups. In short, trustless transactions can be registered on Optimism yet remain secured and authenticated on Ethereum.
The recent news of Superchain was welcomed with open arms by the public, and this enthusiasm translated into action – active addresses in a 24-hour period rose drastically, demonstrating an uptick in trading volume as well as strong buying momentum. These factors combined to create a powerful surge that drove prices upwards. Price seems to have broken key resistance around $3.00, but this could lead to a fake-out if the bullish momentum does not continue throughout the coming hours and days.
TMS Network (TMSN): What is it & Why Is Everyone Talking About it?
Take advantage of your chance to invest in the future of decentralised platforms. TMS Network (TMSN) is currently available for presale, and savvy investors are taking advantage by purchasing $TMSN tokens. By adding these tokens to their portfolios, they're setting themselves up to tap into an incredible opportunity that will pay off. Take charge of your financial future – get involved with TMS Network now.
What is TMS Network (TMSN)?
TMS Network (TMSN) is a platform that brings the benefits of blockchain technology to the trading world. Until now, there has never been a one-stop shop for traders, and they usually have to access different exchanges (both centralised and decentralised) to find the best trades.
TMS Network offers a streamlined, secure and efficient platform for trading everything, including cryptocurrencies, stocks, Forex, and CFDs. The platform provides many different options to assist tradings. From their trading academy, where you are shown different strategies and methods to become a professional trader, to their own native token ($TMSN) that rewards users for making trades on the platform.
That's why traders and investors are rushing to buy TMS Network (TMSN) tokens before the presale. The token is currently available at a discounted rate of $0.025 per token. With its potential for high returns, it's one of the hottest presale opportunities on the market right now.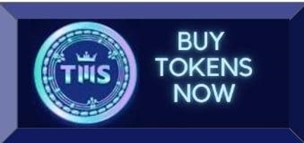 For more information on TMS Network (TMSN), please see the links below:
Presale: https://presale.tmsnetwork.io
Whitepaper: https://tmsnetwork.io/whitepaper.pdf
Website: https://tmsnetwork.io
Telegram: https://t.me/tmsnetworkio
Discord: https://discord.gg/njA95e7au6
Twitter: https://twitter.com/tmsnetworkio
Disclaimer: This is a paid release. The statements, views and opinions expressed in this column are solely those of the content provider and do not necessarily represent those of NewsBTC. NewsBTC does not guarantee the accuracy or timeliness of information available in such content. Do your research and invest at your own risk.