Decentralized finance has recently received a lot of attention, and money is already flowing into various DeFi protocols. However, the sea is vast, and it is easy to become confused about where to invest safely. In this article, we'll discuss what PancakeSwap (CAKE), Kava (KAVA), and Snowfall Protocol (SNW), three leading DeFi protocols with enormous potential, are doing as they prepare to push for wider DeFi adoption.
PancakeSwap Updates Roadmap in Bid to Establish Dominance; Promises V3 Upgrade
PancakeSwap has updated its roadmap to maintain its position as the leading DEX on BNB Chain. PancakeSwap will begin rolling out new ecosystem upgrades in the first quarter of 2023, according to the updated roadmap. The roadmap notes that PancakeSwap has plans for a v3 swap and liquidity upgrade, a smart router upgrade, market maker integration, and multichain expansion. PancakeSwap is the market's leading DEX on the BNB Chain, with the highest trading volumes. PancakeSwap has also worked hard to establish itself in the rapidly expanding Aptos network.
Coinbase Lists KAVA as The Two Collaborate to Promote Web3 Adoption
Kava was listed on the exchange on January 18. This listing is to be accompanied by Coinbase launching a Learning Rewards Campaign to educate its users on Kava's role in ushering the world to web3. Kava is a decentralized layer-1 blockchain network that "combines Cosmos' speed and interoperability with Ethereum's developer power."
Kava developers have been hard at work developing integration with Coinbase, which streamlines the process for Cosmos SDK chains to integrate with Coinbase, thereby bringing new liquidity to the Cosmos ecosystem.
Coinbase's integration with Kava will make it easier to list Kava ecosystem projects and stake KAVA on the platform. Additionally, this integration will enable Coinbase users to use DeFi on Kava.
Snowfall Investors Believe A Snowfall Wallet Feature Is on The Way After the Team Teased A Major Announcement One Week Before Protocol Launch; DEX Is Already Live
Another significant development in the last week has been the release of the long-awaited Snowfall Protocol (SNW) dApp feature. Snowfall's dApp enables the simple and secure transfer of fungible and non-fungible assets across more than 200 EVM and non-EVM compatible chains. This one-of-a-kind utility places Snowfall Protocol (SNW) at the heart of the blockchain environment, allowing it to be used across crypto industries, from DeFi to GameFi. Snowfall Protocol is the world's first and most efficient NFT cross-bridging platform.
During the dApp launch, Snowfall's team also teased another major announcement one week before Snowfall Protocol (SNW) goes live. This has set the Snow community abuzz, with many anticipating the release of the Snowfall wallet.
Snowfall Protocol (SNW) wallet is the master key to all cryptocurrencies and everything crypto. With Snowfall wallet, users can exchange stablecoins, bridge assets, stake assets, wrap NFTs for cross-chain swaps, and move their assets to any cryptocurrency – all in one place.
Snowfall's next-generation features, such as the dApp and wallet have greatly impacted the price performance of Snowfall Protocol. The protocol's presale has raised over $5 million in just three months and set a record for the number of presale tokens sold, with over 200 million SNW tokens sold in the first two months of the presale campaign.
The campaign is coming to an end even as protocol prepares to go live on PancakeSwap on February 3. SNW will launch at $0.22. Investors anticipate returns of up to 5000% after the launch. Less than 15% of tokens remain in the ongoing final round of the campaign. Don't pass up this opportunity. Register for the presale and invest now to join the ranks of other savvy investors betting on Snowfall Protocol (SNW). The presale is live at:  https://presale.snowfallprotocol.io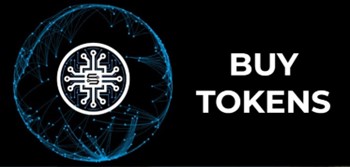 For more information:
Presale: https://presale.snowfallprotocol.io
Website: https://snowfallprotocol.io
Telegram: https://t.me/snowfallcoin
Twitter: https://twitter.com/snowfallcoin
Disclaimer: This is a paid release. The statements, views and opinions expressed in this column are solely those of the content provider and do not necessarily represent those of NewsBTC. NewsBTC does not guarantee the accuracy or timeliness of information available in such content. Do your research and invest at your own risk.