On September 11, 2018, OneLedger signed a strategic partnership agreement with PCHAIN. Both parties have agreed to work together on cross-chain technical development, ecosystem construction, application implementation, and other project initiatives to jointly create a diverse, distributed application ecosystem.

About OneLedger:
OneLedger is a new generation cross-chain protocol that provides an efficient cross-chain communication engine. It helps individuals and businesses effectively achieve cross-chain transactions through the use of sidechains. OneLedger also provides an SDK and other development tools for enterprise developers which can be used to build modules that serve multiple business purposes. All interactions with the public and private chains occur on the sidechain, which greatly increases the efficiency and security of cross-chain interactions.
About PCHAIN:
PCHAIN is the world's leading native, EVM-compatible multi-chain system. It features an original PDBFT algorithm, unified knowledge map, and Smart Data Oracle mechanism, supporting smart contract calls of non-native tokens. PCHAIN aims to solve issues of blockchain performance, interoperability, non-closed loop smart contracts, and dependence on external data, making large-scale industrial application of blockchain smart contracts possible.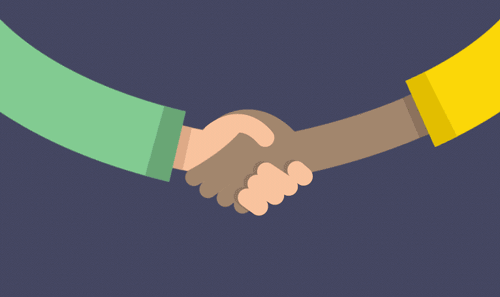 Cross-chain technology has historically been a technical obstacle for blockchain development. As part of the cooperation, PCHAIN and OneLedger will work together to explore the complexities and market applications of this technology. Their skills are complementary, and combining their efforts will be more conducive to the development of key blockchain features.
PCHAIN and OneLedger look forward to working together to resolve pain points and difficulties in the blockchain industry. Together, they will build an expansive ecological blueprint that lays the groundwork for long-term cooperative development.
For more information about PCHAIN, please visit:
Telegram 1: https://t.me/pchain_org
Telegram 2: https://t.me/pchain_org2
Telegram (Chinese Community): https://t.me/pchain_CN
Telegram (Russian Community): https://t.me/PCHAINRussia
Telegram (Germany Community): https://t.me/pchain_org_de
Telegram Announcement Channel: https://t.me/pchain_org_ann
Medium: https://medium.com/@PCHAIN
Steemit: https://steemit.com/@pchain
Reddit: https://www.reddit.com/r/Pchain_Org_Official/
Twitter: https://twitter.com/pchain_org
Founder/CEO's Twitter: https://twitter.com/jeff_fengcao
Disclaimer: The opinions expressed in this article do not represent the views of NewsBTC 
or any of its team members. NewsBTC is neither responsible nor liable for the accuracy of 
any of the information supplied in Sponsored Stories/Press Releases such as this one.