Throughout the broader Web3 space, there are plenty of cryptocurrencies for investors and traders to pick from, and those that want to get the best returns need to do significant research to achieve their goals.
It truly takes a dedicated team, community, and cryptocurrency utility behind a project to help it stand out.
Polygon (MATIC) and Solana (SOL) have been some of these projects, and TMS Network (TMSN) is following in these footsteps while going further in technological advancement and innovation.
Polygon (MATIC)
Polygon (MATIC) is a Layer-2 scaling solution built for infrastructure development and provides numerous tools for developers, including the Polygon Software Development Kit (SDK).
Nubank, a Brazilian digital bank with over 70 million users, launched its digital currency known as Nucoin, which was developed on top of the Polygon (MATIC) blockchain.
The new cryptocurrency marks a significant advancement of the Polygon ecosystem of tokens and, as such, can contribute towards its heightened usage and utility.
Polygon (MATIC)'s all-time high was on December 27, 2021, when it reached $2.92 in value. As of March 3, 2023, it is trading at $1.17.
MATIC's next target value that the cryptocurrency will most likely reach in a bull market is $5, as the recent developments and growth in the ecosystem play a fundamental role in its evolution.
Polygon (MATIC) is not the only cryptocurrency that has sparked news, as investors and traders have also discussed Solana (SOL) and TMS Network (TMSN).
Solana (SOL)
Another cryptocurrency that has been gaining attention is Solana (SOL).
Solana is well-known due to its high throughput and vast ecosystem of decentralized applications (dApps).
Solana Labs will improve the overall software upgrade procedure to ensure Solana (SOL) network reliability and uptime, based on an official announcement by the co-founder, Anatoly Yakovenko, on March 1, 2023.
The announcement prompted a high level of growth for the cryptocurrency, and as of March 3, 2023, the Solana (SOL) coin is trading at $21.17, with an increase in trading volume of 52.08% in the last 24 hours.
SOL has the potential to reach new heights throughout 2023 and beyond, making it another solid cryptocurrency for investors and traders.
TMS Network (TMSN)
TMS Network (TMSN) is a blockchain-based project that can establish itself as a dominant force within the industry by providing a decentralized trading platform that anyone can utilize, despite their level of experience, and where anyone can have a high level of freedom in their decision–making process.
Through leveraging the power of the TMS Network (TMSN) platform, users can buy or trade any derivative, such as equities, stocks, and more, with cryptocurrency payments.
Users do not need to create a dedicated account to utilize all of the platform's possibilities; all they need to do is link their wallets.
TMS Network can bring low latency and access to on-chain analytics and features MT4 and MT5 compatibility for enhanced functionality and access to trading bots. The TMSN token plays a significant role across the ecosystem and can be bought at $0.029.
Stage one of the TMSN presale has been completed already, and analysts predict that throughout Stage 2, the coin's price can reach $2.10 by the end of 2023.
Investors interested in getting access to all of the benefits of the TMS Network (TMSN) token, its potential growth in value, and the overall ecosystem need to access the presale using the links below and purchase it before its spike in value.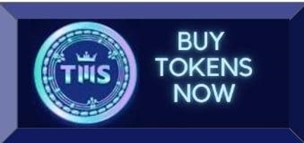 Presale: https://presale.tmsnetwork.io
Whitepaper: https://tmsnetwork.io/whitepaper.pdf
Website: https://tmsnetwork.io
Telegram: https://t.me/tmsnetworkio
Discord: https://discord.gg/njA95e7au6
Twitter: https://twitter.com/tmsnetworkio
Disclaimer: This is a paid release. The statements, views and opinions expressed in this column are solely those of the content provider and do not necessarily represent those of NewsBTC. NewsBTC does not guarantee the accuracy or timeliness of information available in such content. Do your research and invest at your own risk.