Investing in cryptocurrencies can be very risky, especially without substantive research. Moreso, even the best crypto analysts lose money occasionally because cryptocurrencies are highly volatile and often unregulated by known forces.
Below are price predictions for some trending cryptocurrencies like Dogecoin (DOGE) and Ripple (XRP) — and fairly new crypto currently undergoing presale with a potential to generate huge returns after it performs an Initial DEX Offering (IDO) — Parody Coin (PARO).
What Is a Price Prediction, and Why Is It Important?
Price prediction on cryptocurrencies means forecasting or speculating crypto prices based on trends, demand and supply analysis, and market sentiments.
Predicting crypto prices can be tricky and overwhelming due to high volatility. For this reason, developers have devised a mechanism to aid crypto price predictions, especially for long-term investors. This method is called the Fear and Greed Index (FDI).
FDI is an algorithm that capitalises on market sentiment to predict demand and supply, which may influence the unit values of cryptocurrencies.
How Does FDI Work on Price Prediction?
When there is extreme fear or panic in the market, crypto holders tend to sell their assets, causing the unit values of these assets to dip. In contrast, extreme greed facilitates more crypto purchases and causes the price to soar.
Price prediction provides us with resourceful information on the crypto market situations, which keeps us ahead of the curve on whether to prepare for bull or bear runs.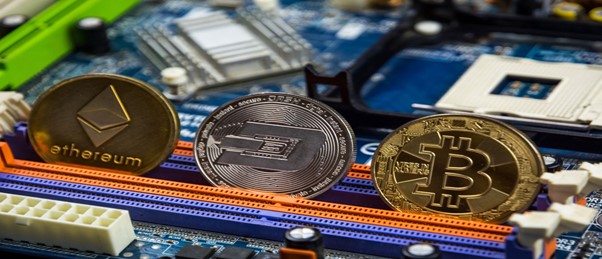 Dogecoin (DOGE) Price Prediction
Dogecoin (DOGE) is a meme coin capitalising on the strength of its community of enthusiasts and influencers. If you follow Elon Musk — the CEO of Tesla— very closely, chances are you may have come across a tweet or two about DOGE.
Apart from his investments, Elon Musk's social media life is well notable for promoting memes and jokes, and this could have sparked his interest in $DOGE. His tweets — from December 2020 until the present — have caused significant pumping of $DOGE.
That said, what do we expect of $DOGE in the coming months with all the negativities around the crypto markets?
Because $DOGE does not have a real-life utility, many things could affect its price swings. First being the promotional strength of influencers and its community of Dogecoin armies. Then market FDI could be another focus point.
For instance, market FUD following a high fear index could play a role in its dips. However, a high greed index could spark favourable market sentiment and push the price of DOGE soaring past the rally around $0.069 to $0.009 (at the time of writing).
Ripple (XRP) Price Prediction
Ripple Vs. SEC has been a trending case since 2020. Meanwhile, the situation caused panic over $XRP, causing its unit price to dip massively.
Lately, Ripple appears to be confident about winning the lawsuit against the SEC. You can see that in the series of tweets from Ripple's official Twitter handle and even the news.
Ripple also announced a profitable year on its official social media handles, which means it is very confident of a great output regardless of what may.
$XRP dropped from an all-time high of nearly $3 to a current rally between $0.4 to $0.5 (at the time of writing). For XRP to moon past the aforementioned rally points, positive news from its current lawsuit and possibly new partnerships and integrations would play a huge role.
Parody Coin (PARO) Price Prediction
Parody Coin (PARO) is a meme coin with a different approach to the traditional meme token attributes — $PARO will offer real utility and power an expansive ecosystem of parody NFTs.
Also, unlike popular meme coins, $PARO will be deflationary because the coins will be burned occasionally after every transaction.
Parody Coin is currently running a presale phase which could make it difficult to predict the price due to the limited information on $PARO at the moment. Moreso, $PARO's price prediction will be based on speculation rather than proper analysis.
Parody Coin (PARO) is expected to maintain a positive trend and continue soaring until it begins trading in a DEX or centralised exchange, CEX, where general market influence sets in. This makes it a very profitable token to keep on your watchlist at the moment.
You can learn more about $PARO token and get started below:
Disclaimer: This is a paid release. The statements, views and opinions expressed in this column are solely those of the content provider and do not necessarily represent those of NewsBTC. NewsBTC does not guarantee the accuracy or timeliness of information available in such content. Do your research and invest at your own risk.