Bitmoney.eu believes that anyone and everyone should be able to acquire bitcoin. Bitcoin guarantees that your money will not disappear, ever. It is incredibly safe and secure to hold as private money, as well as making transactions.
Owning bitcoin is as good as gold; bitcoin enthusiasts have called this cryptocurrency digital gold, and rightfully so. While it was declining for a short period of time, hitting its very lowest point this year, the value of this popular cryptocurrency continues to rise every day now. Now, it has broken $5,700 and is still gaining value.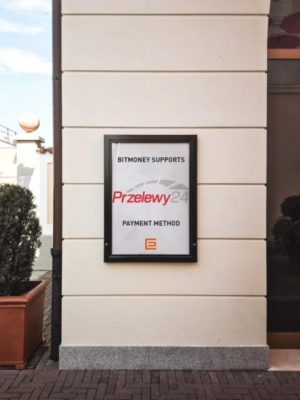 That is why Bitmoney.eu is looking to expand on the payment methods they have currently, Trustpay for customers in the Czech Republic, Slovakia and Estonia, as well as ecoPayz for more global customers.
On top of these six methods, Bitmoney.eu is teaming up with Przelewy24, a popular payment method in Poland that offers customers the option to make payments directly to merchants via their online bank. Przelewy24 is supported by almost all major banks in Poland, giving merchants access to the maximum number of customers across the country.
Bitmoney.eu makes the process of buying bitcoin easy and efficient, especially since customers are not required to have a bitcoin wallet before purchasing. Bitmoney.eu serves as a platform to purchase bitcoins, while also automatically creating a bitcoin wallet for customers who do not already have one.
Visit our website at Bitmoney.eu to become part of this evolution of money and buy bitcoin today!