On August 1, 2018, Ruff Chain held its first overseas fan meetup in Seoul, South Korea. The venue was filled to capacity with blockchain investors, media, and digital currency enthusiasts.
There were many inspiring people that were invited to speak at the event. The most notable being Roy Li, Ruff Chain's founder, Jing Tianwei, Ruff Chain's CMO, the CTO of ITC, and engineers from Tencent Korea and Kakao Talk.

The event began with a speech titled "Blockchain Unified IoT" delivered by Jing Tianwei. It included an analysis of the best applications for blockchain+IoT, the current problem affecting IoT, and the core values of Ruff Chain. Here are the key points from the speech:
The Internet of Things is a natural platform to support the establishment of a blockchain system. For example, in the field of shared charging piles, the core transaction and asset data are considered valuable. This data is ideal to be placed on a blockchain to allow companies to provide financial leasing, asset securitization, and other monetization models.
The premise of data chaining is data access. In the established service scenario, in order to modernize the data chaining of traditional enterprises, it is necessary to implement changes to a device or object to allow it to connect to the IoT. It would then utilize specific hardware, like sensors, and gateways to collect and share data.
At the bottom of Ruff Chain, there is a distributed IoT operating system, Ruff OS, that solves the problems of hardware fragmentation, inconsistent communication standards and complex network environments. Currently, Ruff OS has been applied to smart manufacturing, smart medical care, smart home, smart agriculture, smart office, and other areas.
In addition to the innovation of the traditional enterprise business model, Ruff Chain can also solve the security problems in the traditional IoT architecture. The most significant area of improvement is securing cloud data on centralized storage. Ruff Chain can realize distributed point-to-point storage and accounting, thus eliminating the risks of the common hacking and DDoS attacks in IoT.
 Currently, Ruff Chain's core values lie in the assurance of data consistency, elimination of information silos, prevention of manipulation, and issuance of ABS in sidechains.
 In the future, Ruff Chain's business scenarios will include property transfer and leasing, development of data transactions, asset management, and securitization. Securitization can be further broken down into: financial leasing, asset collateral, supply chain finance, and property rights registration.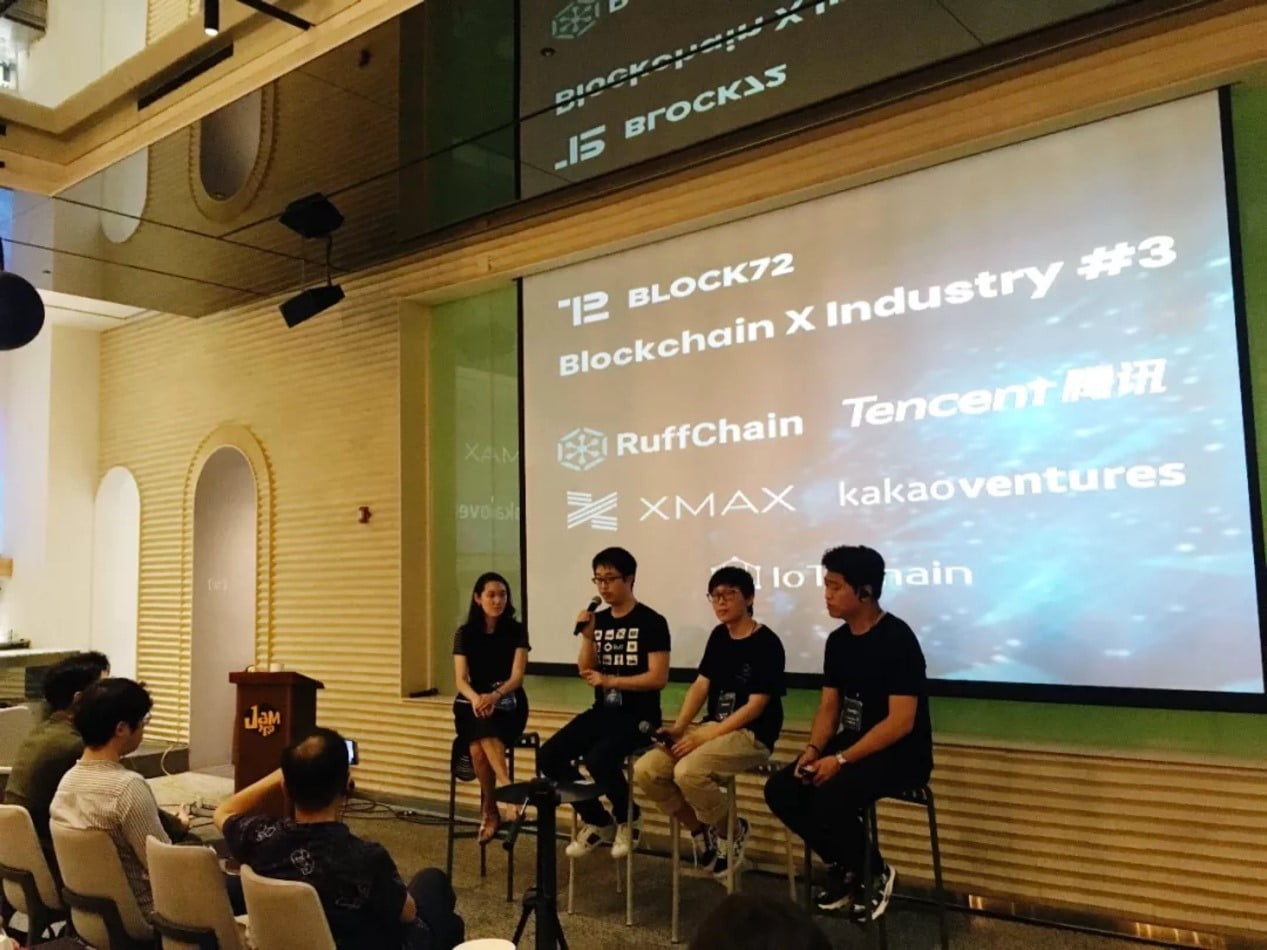 Photographed above is the discussion panel consisting of Roy Li, Ruff Chain's founder, ITC's CTO, and engineers from Kakao Talk.
Moderator: In your opinion, what are the challenges currently faced by the IoT industry? What will blockchain do to help deal with these challenges?
Roy: Each cell phone has a camera, in a very broad sense, all cell phones are similar to one another. If you compare a cell phone to a car, they are considerably different. It is difficult to compare all devices, protocols, and the like in one way.
We hope to control all hardware such as lights, sensors, and cameras at once by providing software developers a platform to develop IoT applications.
Embedded development of C and C++ language is difficult, but like Ethereum, Ruff Chain has lowered the threshold for blockchain and IoT development. Currently, there is a very limited number of IoT developers and Ruff has allowed more players to enter the industry.
If developers want to monetize the valuable data on a device, they have to securitize their assets using the blockchain. We believe that Ruff can connect many devices in manufacturing and other industries using its chain within 1-2 years.
We need to create a payment system between the devices. Based on many different infrastructures, we strive to achieve the Internet of Everything within the next five years, but we need more developers to change the world.
Moderator: As IoT will generate a lot of data, how can I keep data confidential?
Roy: We can make point-to-point payment systems for cryptocurrencies. We guarantee that data is only disclosed to authorized people. We also grant different access to different roles. In large enterprises, we would require staff members to complete a "KYC process" to authorize access to data information according to the classification of their different roles.
 Moderator: Do you think you are partner or competitor of other companies?
Roy: In the beginning, many big companies felt that the IoT operating system was worthless. After 2016, they started to recognize the value in our work. Now they need more developers to build this ecosystem. Companies like GE, Schneider, Baidu, and Microsoft are hesitant to open a new department to do some open innovation. They rely on other companies to break into new sectors. After two years of research and development, Ruff made Ruff OS, which is helpful for our company to be considered for the Microsoft Incubator program.
In the software world, you may copy our code, but you never know what to do next except to follow in our footsteps. Therefore, Ruff is very open to cooperation with other companies!
Moderator: What consensus algorithm does Ruff use? Why?
Roy: Ruff Chain uses the DPoS algorithm. It also uses PoW because DAG is very advanced and can reduce the service fee's, however, it is unfortunately very centralized. To apply it in industry instead of just testing it, DAG has to work properly for several years. Ruff has been successful in linking devices to the network. In the impossible triangle, we guarantee developer friendliness and the ability to serve enterprise users.
 Moderator: What is the business model of Ruff Chain? What are you going to do to attract more users?
Roy: In the four years of Ruff development, we have constantly explored new business streams. There are currently three main services: IoT access, valuable IoT data chaining, and sidechain issuance. In the future, our clients can issue their own sidechain tokens on the Ruff main chain. Ruff will play the role of Gas, similar to the current model using ETH as a transaction fee. In the future, Ruff would like to focus more on the energy sector. Just like photovoltaic asset securitization, we believe that energy can be divided into assets that are easier to circulate. This is in our roadmap for future development.
Ruff Chain's promotion in South Korea has attracted the attention of the local media. They have been interviewed by a number of magazines and TV outlets including Blockinpress, Blockchain Today, Blockchain Times, Viral Nation, Blockinfo, TBCC TV, and BlockInfo Youtube.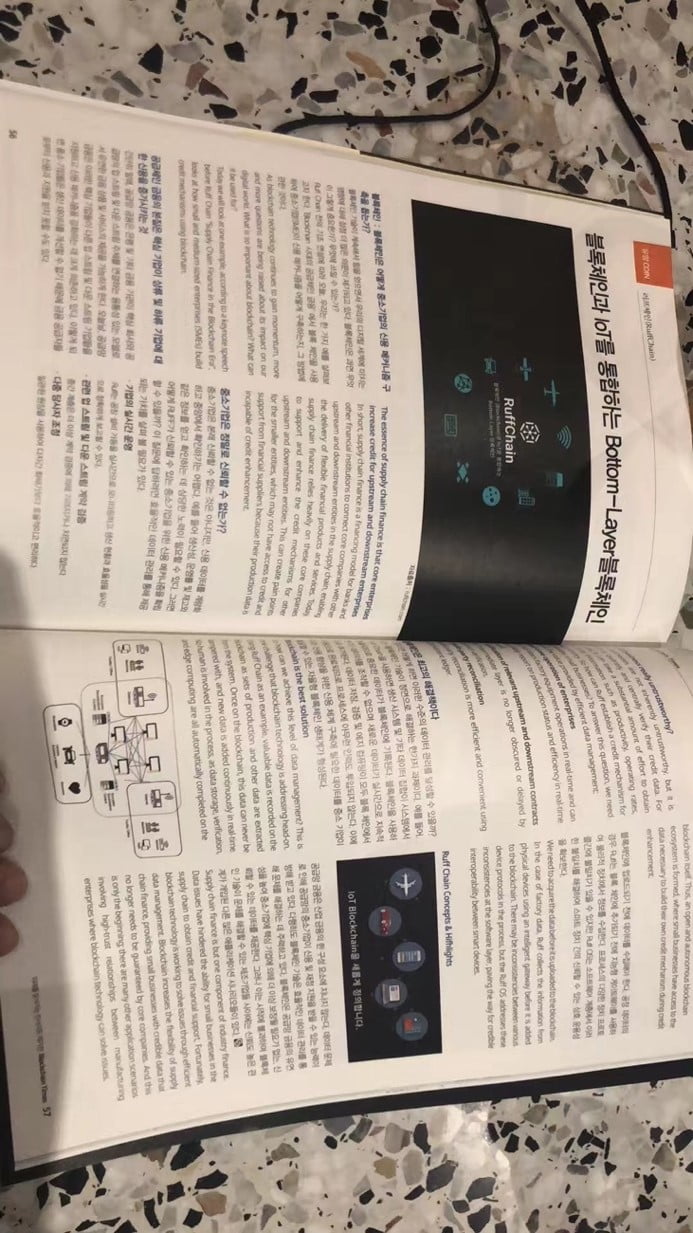 Coverage of Ruff Chain by Blockchain Times magazine media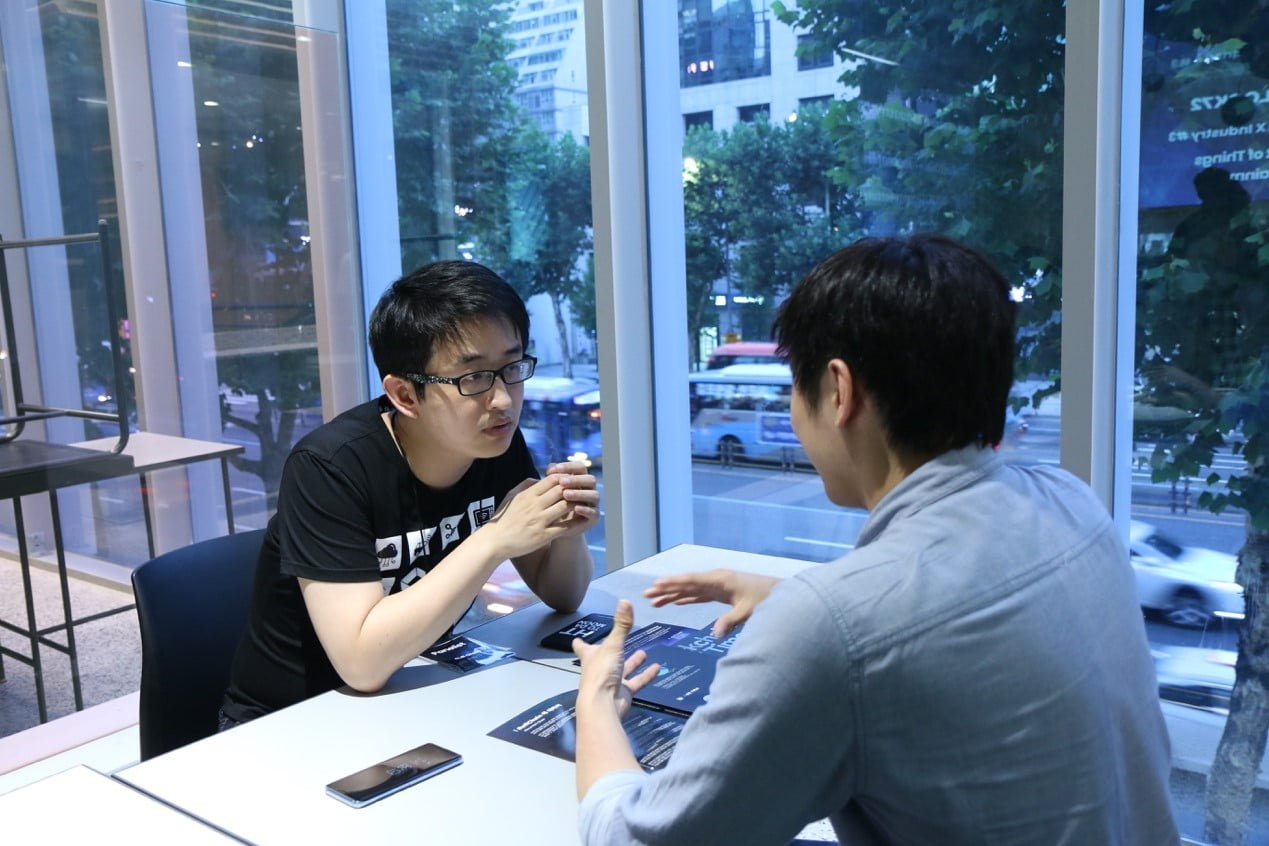 Roy Li interviewed by local media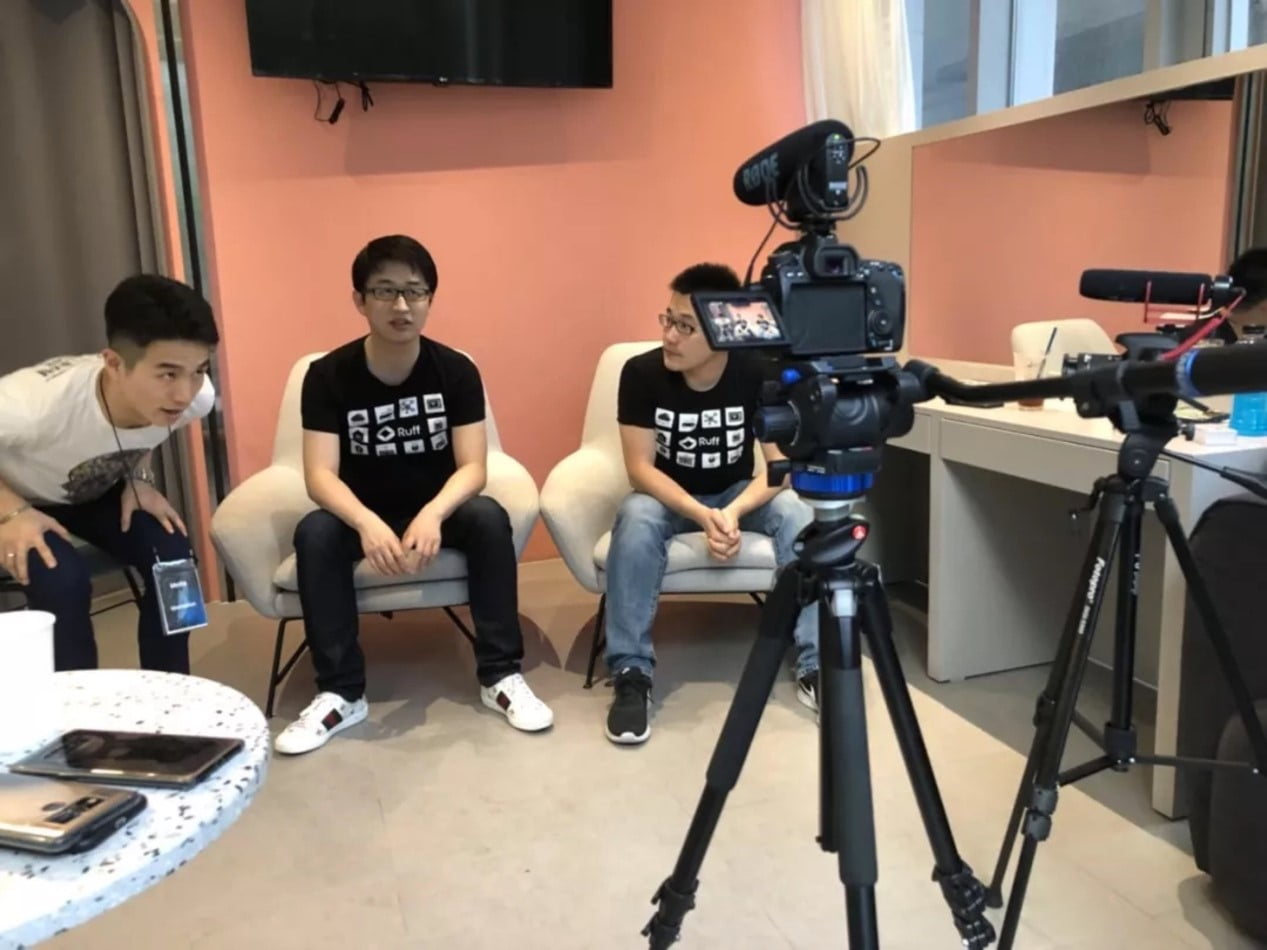 Roy and Jing Tianwei interviewed by TV media
Ruff Chain is also actively seeking the opportunity to partner with the Korea stock exchanges and have met with a number of local Korean exchanges to discuss the possibility of further cooperation.
Please follow us:
Twitter: https://twitter.com/Ruff_Chain
Facebook: https://www.facebook.com/RuffChainProject/
Telegram:  https://t.me/RuffChain
Official Announcement Channel: https://t.me/RuffChain101
Medium: https://medium.com/ruffchain
Reddit: https://www.reddit.com/r/ruffchain/
BitcoinTalk: https://bitcointalk.org/index.php?topic=4613705.0
Official Blog: https://ruffchain.com/blog/