Cryptocurrencies serve various purposes, including utility, payment, decentralized finance, security, and more. A crypto's features can set it apart from others in the cryptocurrency market. Ethereum (ETH) boasts many features. The upcoming Revolutux Token (RVLT) has many great features.
This article will review the features of both tokens to see what makes them unique. With Revolutux Token yet to launch, the article will examine whether its range of features can help it become the next big cryptocurrency like Ethereum (ETH).
Ethereum (ETH): A Crypto Full of Potential
If you follow crypto news, you'll realize that Ethereum (ETH) is among the most talked about cryptos. It is not surprising as Ethereum's (ETH) global appeal and uses have helped it across several sectors of life.
To begin with, many experts call Ethereum (ETH) the crypto with the most potential. Ethereum (ETH), for example, is the engine powering the majority of the crypto projects available today, making it home to the largest pool of secured digital technologies. From DeFi to dApps, Web3, NFTs, and meme tokens, Ethereum (ETH) has provided a vehicle for their evolution.
Anyone can use Ethereum (ETH) to execute smart contracts and make global payments. Ethereum's (ETH) booming digital economy is open to virtually everyone, irrespective of location. With access to the internet, anyone can transact using access in a secure and decentralized manner.
Ethereum (ETH) has been widely criticized for its costly gas fees despite its strengths. Nevertheless, it is set to overcome this problem with a planned upgrade, known as the "The Merge," to launch between September 15 and 16 this year. This upgrade will transition Ethereum (ETH) from a PoW mechanism to a PoS.
Ideally, this upgrade will make Ethereum (ETH) operate on a consensus layer blockchain. It will also help it achieve full scalability, sustainability, and security which is good news for its users.
What is Revolutux Token (RVLT)?
Revolutux Token (RVLT) is a crypto project seeking to provide everyone with access to cryptocurrencies and entice them to buy into digital assets. This strategy will allow people to earn money while protecting their privacy, security, authority, and autonomy.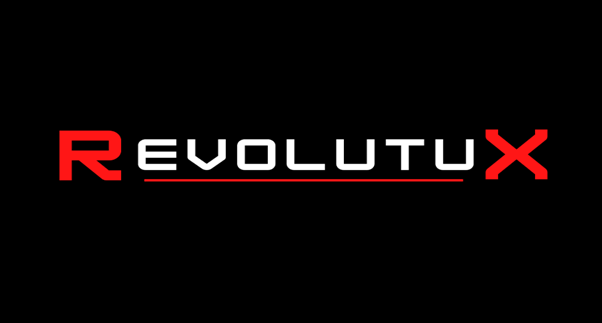 Revolutux Token (RVLT) will allow users to transact at cheaper fees upon entry into the cryptocurrency market. Also, it will provide users with a fully decentralized, highly freeing, low-risk, strategic, and frictionless trading experience.
With Revolutux Token (RVLT), users can gain access to an ecosystem founded on prudent monetary rules and a solid, decentralized foundation. Revolutux Token (RVLT) will function within an ecosystem featuring a token swap service (RevolutuxSwap) and staking systems (RevolutuxStaking). It also features an NFT marketplace (RevolutuxNFTs) and a DAO (RevolutuxDAO).
Another feature of Revolutux Token (RVLT) is its NFT marketplace, where users can mint, buy, sell, trade, and promote NFTs in a user-friendly environment. Also, Revolutux Token (RVLT) holders can use their tokens for staking, yield farming, liquidity pool provisioning, token swapping, and more.
Revolutux Token (RVLT) will also feature a burned burning mechanism that offers participants benefits and rewards. When Revolutux Token (RVLT) burns its tokens, it will make the token scarce, thereby increasing its value in the long term.
Another amazing benefit is Revolutux Token's (RVLT) pre-sale bonuses. Those who buy RVLT during its pre-sale will earn bonuses based on the kind of crypto they use to buy. Bonuses range from 5% for buying with Ethereum (ETH) up to 10% when buying with USDC TRC-20.
There will be bonuses to be given in each of the three stages of pre-sale. Those who buy during Stage 1 will receive a 7% bonus in additional tokens, 4% during Stage 2, and 2% in Stage 3.
Any crypto tokens seeking to become the next big cryptocurrency must appeal to crypto enthusiasts. Revolutux Token (RVLT) has the features and appeal to command potential investors' attention. If it keeps true to its promise, it can succeed like Ethereum (ETH) when it launches. Thankfully, Revolutux Token (RVLT) is currently on pre-sale, making now the perfect time to buy to potentially gain big when it explodes onto the market.
Disclaimer: This is a paid release. The statements, views and opinions expressed in this column are solely those of the content provider and do not necessarily represent those of NewsBTC. NewsBTC does not guarantee the accuracy or timeliness of information available in such content. Do your research and invest at your own risk.