The metaverse is fast having the same effect in 2022 as NFTs did in 2021. Decentraland (MANA) and The Sandbox (SAND) experienced meteoric growth following their distinctive metaverse projects, accompanied by mainstream interest by corporations such as Meta and Microsoft. Cryptos are racing to get in on the new trend, and popular memecoin, Shiba Inu (SHIB), which skyrocketed by 74,000,000% throughout 2021, is now in the process of building its own metaverse. LEASH rapidly soared by over 40% following the announcement of the 'shibaverse', as it's been dubbed. With HUH Token (HUH) anticipating the launch of its upcoming metaverse, the MetHUH, could HUH be the next crypto to boom?
Developers of the famous meme coin, Shiba Inu (SHIB), announced that the protocol would soon offer virtual land plots in an unidentified metaverse, leading prices of ecosystem tokens like SHIB and LEASH to skyrocket by as much as 40%.
Although SHIB is widely known throughout the crypto community, the lesser-known LEASH will be utilised for purchase and auctions inside the future Shiba Inu metaverse. According to the Shiba Token website, LEASH was designed to be a rebase token at first, but then the rebase was gotten rid of and allowed to reach its full potential. It represents the other extreme of Shiba Inu's ecosystem spectrum, and its holders will be rewarded for providing liquidity.
Likewise, the developers are working on a 'queue system' for the Shiba Lands sales event, according to the team. Participants gain a spot in line based on how much LEASH they have. Such a mechanism would prohibit opportunistic bots from snatching up land at low prices in order to resell it to the community at a higher price.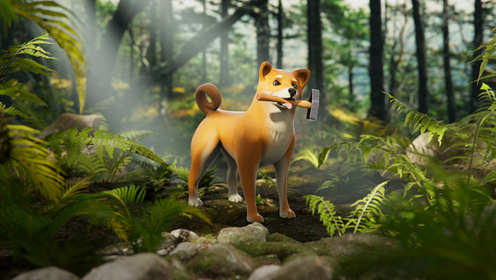 According to statistics from CoinGecko, the price of LEASH tokens has increased by over 46% in the last 24 hours. SHIB has a 1 quadrillion token supply, half of which is locked away, whilst LEASH has a limited total supply of 107,647 issued tokens.
HUH Token (HUH) first grabbed headlines when it exploded 6000% in value in less than a month after its initial launch on PancakeSwap. Despite only being 2 months old, HUH reached Top 20 on PancakeSwap and has since been listed on UniSwap, SushiSwap and BitForex.
HUH boomed again a week ago after it onboarded hundreds of influencers who began promoting HUH on January 26th. The uti-meme experienced a 70% rise over a 4 day period. HUH hasn't slowed down as it also released its own NFT collection, PixelHUH, which gives holders exclusive benefits in the HUH ecosystem. 1,379 have already been claimed. These exciting developments are all leading up to the launch of its own decentralised metaverse, the MetHUH, which is predicted to gain as much popularity as the likes of Decentraland (MANA), Axie Infinity (AXS) and The Sandbox (SAND).
MetHUH is HUH's means of harnessing social interaction and the impact it generates as a form of currency, allowing anybody to be paid for creating and consuming content. Sentiment Tokens, as they've been dubbed, are another fascinating aspect to the MetHUH. The Sentiment Tokens will reward attributes within the MetHUH, as stated in the HUH Token White Paper, and these traits are based on humanistic characteristics.
HUH Token refers to these characteristics as 'Tone Traits,' and they include emotions such as happiness, sadness, anger, confidence and so on. Although this sounds very complex and futuristic, HUH has revealed it will conduct this 'sentiment analysis' via AI technology such as IBM Watson and Google Perspectives.
Buy the dip before HUH inevitably skyrockets again:
Buy On HUH Website- https://swap.huh.social/
Buy On PancakeSwap: https://pancakeswap.finance/
Buy On Uniswap: https://app.uniswap.org/#/swap
Website: https://huh.social/
Telegram: https://t.me/HUHTOKEN