Slavi Kutchoukov, the CEO of the innovative Slavi project for all things crypto, has announced the launch of a native centralized exchange for fast-tracking user accessibility into the decentralized economy. The CEX will give its users access to a wide range of services linking the conventional and decentralized financial structures into a seamless whole, vastly promoting crypto adoption and usability.
The new centralized exchange from Slavi will include a host of convenient and versatile functions accessible to users with virtually no prior experience in decentralized finances. The straightforward onboarding and seamless connectivity will allow users of the CEX to take advantage of the benefits of decentralized financial services across multiple blockchain networks.
The Slavi CEX will offer users numerous additional benefits, such as participation in private distribution events, contests and reward draws. The governance and decentralized community voting mechanisms introduced into the Slavi CEX empower users, allowing them to vote on a variety of proposals related to the development of the project  and its future traction.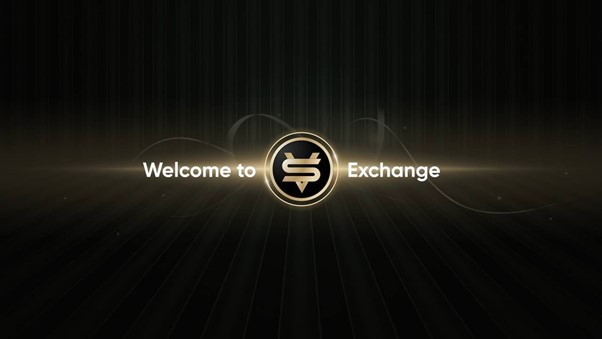 The financial side of the Slavi CEX foresees a convenient and user-oriented approach to integration of conventional finances with the decentralized industry. Users will be able to order their crypto bank cards in just a few clicks with free delivery and round-the-clock support for resolution of issues and troubleshooting. The CEX will also support prediction markets based on real-time analysis of market dynamics and aggregator data. The integrated trading bots further facilitate trading by automating strategy implementation per users' risk appetites.
The Slavi CEX is designed as an all-in-one and go-to solution for crypto enthusiasts, incorporating the most popular and basic features of CEXs. Among the other instruments on offer will be peer-to-peer exchange facilities, passive earning opportunities, a loans converter, and the necessary functionality allowing users to buy crypto with 40+ local currencies from a wide range of crypto providers with activity trackers.
Slavi Kutchoukov stated that the CEX is being developed to fast-track its use as a massive addition to the rapidly developing Slavi ecosystem. The team is also confident that users will appreciate the broad functionality of the platform and take active participation in its development and future traction.
In addition, Slavi Kutchoukov and his huge team are involved in projects such as Slavi Decentralized Exchange, Crypto  Capital Fund, Slavi Wallet, Multi-chain NFT marketplace, and Rich Teddy Club.
Media Contact
Brand: Slavi.io
Contact: Slavi Kutchoukov
E-mail: [email protected]
Website: https://slavi.io
Twitter: https://twitter.com/slavi_io
SOURCE: Slavi.io