With no indication of a break above current levels, the past week has been another challenge for the cryptocurrency market. The FTX collapse is still dominating headlines, and its consequences may last for some time.
So far, the contagion has resulted in the demise of other crypto projects, the most recent being crypto lender BlockFi. KuCoin too is on shaky ground as massive Fear, Uncertainty, and Doubt rock the exchange. Bitcoin Cash, Bitcoin's fork, is also weakening in the first weekend of December. And, with more milestones being reached in the days leading up to the project's official launch, Snowfall Protocol (SNW) investors are overjoyed with its progress. Here's a breakdown of the latest on these three projects.
KuCoin May Be Insolvent
Shortly after FTX's demise, reports surfaced that KuCoin was also insolvent, meaning that it lacked sufficient assets to cover its debts. Although KuCoin quickly dispelled these rumors, the crypto community was concerned about the ridiculously high APRs offered by KuCoin—$BTC 299.49, $ETH 231.89%, $USDT 200.25%. The KuCoin team responded by claiming that the ETH and BTC rates are related to their "dual investment" KuCoin Earn product, and the Tether (USDT) rates are a part of a promotion.
This clarification hasn't stopped massive FUD from hitting the KuCoin exchange, causing investors to withdraw their funds after learning from the FTX saga. In the past, collapsing projects have typically used high-interest yield product strategies to draw a final wave of liquidity.
Coinbase Delists Bitcoin Cash (BCH) Citing Low Usage
This week, Coinbase announced it would be delisting Bitcoin Cash (BCH) along with four other tokens from its wallet app, citing low usage. Not the news that Bitcoin Cash needed, unfortunately. Bitcoin Cash, which is strongly correlated with Bitcoin, has been declining alongside the rest of the cryptocurrency market and this was another huge blow. Bitcoin Cash needs Bitcoin to rally, meaning the downward trend isn't over
Throughout November, Bitcoin Cash experienced liquidations, the vast majority of which were long positions, implying that long traders are selling their Bitcoin Cash at a loss. At the time of writing, Bitcoin Cash was worth $111.27. A continued drop below $100 may threaten further selloff, with Bitcoin Cash falling to around $88.
Snowfall Protocol (SNW) Closes Round Two of Presales With $3M Already Raised. Round 3 Starts Immediately
Snowfall Protocol (SNW) has recently attracted the attention of astute investors for two reasons: one, for the "juicy" returns it continues to provide to early investors, and two, as a low-cap project with enormous potential growth to an industry titan. Snowfall Protocol (SNW) is a forerunner in a new generation of cross-chain solutions. Snowfall Protocol (SNW) is the first cross-chain protocol that allows for the exchange of fungible and non-fungible assets between EVM and non-EVM chains. The dApp feature of Snowfall Protocol (SNW) is an easy-to-use solution for making this process seamless. Below is a preview of the upcoming dApp shared on Snowfall Protocol (SNW) telegram channel.
To learn more about the Snowfall dApp, join the Snowfall Telegram community: https://t.me/snowfallcoin
Snowfall Protocol (SNW) recently completed round two of presales with a 250% price increase. Further to that, $3 million has now been raised from rounds 1 and 2. Round 2 even sold out a day earlier! Round three, the final round, has begun, with early entries earning up to 50% in bonuses. Snowfall Protocol (SNW) early investors are eligible for up to 1000% post-launch returns.
To keep the community safe from sell-offs, investors will be vested for 6 weeks, with a token distribution of 16.6% weekly airdrops beginning with the launch. Snowfall Protocol (SNW)officially launches on January 3. Join the presale campaign now for big returns: https://presale.snowfallprotocol.io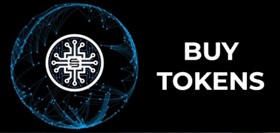 For more information on Snowfall Protocol:
Website: https://snowfallprotocol.io
Telegram: https://t.me/snowfallcoin
Presale: https://presale.snowfallprotocol.io
Twitter: https://twitter.com/snowfallcoin
Disclaimer: This is a paid release. The statements, views and opinions expressed in this column are solely those of the content provider and do not necessarily represent those of NewsBTC. NewsBTC does not guarantee the accuracy or timeliness of information available in such content. Do your research and invest at your own risk.