An upcoming Defi platform, the Snowfall Protocol (SNW), has investors flocking toward the basis of its technical fundamentals. Snowfall Protocol (SNW) is already being compared with its more established peers and is doing well compared to established names like Solana (SOL) and Immutable X (IMX).
Solana (SOL)
Solana (SOL) is a cryptocurrency designed for use on the Solana blockchain. Solana (SOL) is a high-performance blockchain that can process multiple transactions per second. Solana (SOL) is formatted similarly to Ethereum (ETH) and also caters to decentralized applications (DApps).
Immutable X (IMX)
Immutable X (IMX) offers users a scaling solution for gaming NFTs by offering gamers zero-gas fee transactions through its platform. It supports users to access top athletes and NFTs related to them. Immutable X (IMX) is formed to operate as a blockchain-based gaming platform that runs on layer-2 scaling solutions on Ethereum.
The platform was formed to cater to the specific needs of gaming and its links with the real world. It attempts to offer gamers a single access window to in-game items and property rights. Regarding standalone value, Immutable X (IMX) offers little distinctive service to non-gamers. This is why it compares poorly to Snowfall Protocol (SNW)'s utility.
Snowfall Protocol (SNW)
A high-potential crypto project like Snowfall Protocol (SNW) is not just about its people, community, and technicalities. What matters is how effectively a platform bridges the technical and conceptual gap between a centralized and decentralized platform. Snowfall Protocol (SNW) does this by offering its investors an easy means to start yield farming.
Yield farming is a comparatively new concept in cryptocurrencies. It is a Decentralized finance term for earning rewards for lending tokens to active traders. This is done by providing your tokens as liquidity to cryptocurrency pairs. 
It is a passive trading and low-risk means to earn income. The underlying mechanism of the concept is intricate for an investor just looking for a safe way to invest their money. This is where Snowfall Protocol makes the Defi-based yield farming concept simple.
Snowfall Protocol users benefit from its high-return trading strategy as it helps them earn high results in crypto markets. The ease with which one can make passively with Snowfall is the reason behind its successful presale issue, particularly among retail buyers. 
Snowfall Protocol offers its users a portfolio of carefully selected tokens to help investors build up a strategic portfolio for a stable income flow. In addition, users get to earn returns from using the platform for their crypto trading needs. Snowfall uses sequestered pools for single coins to guarantee that no token pool is exposed to other crypto coins. This strategy removes any risk of cross-links between multiple coin collections. 
Snowfall Protocol (SNW) offers investors a fail-proof way to earn income by investing in its low-priced presale stage 2 as the prices edge upwards. It is predicted to be a 1000X coin by the time it launches.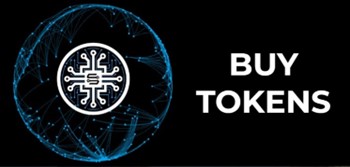 Click the links below to learn more now!
Website: https://snowfallprotocol.io
Telegram: https://t.me/snowfallcoin
Presale: https://presale.snowfallprotocol.io
Twitter: https://twitter.com/snowfallcoin