Innovation And Usability Drive Cryptocurrencies.
When Satoshi made Bitcoin (BTC) available in 2009, the world moved on its axis, and nothing was ever the same again. The financial world took notice, and while the masses initially dismissed it, those with a nous for innovation knew Bitcoin (BTC) was the next big thing. Not since the invention of the internet itself has an invention had such an enormous impact on the world.
Bitcoin sparked several "copycats," both in the form of genuine believers who saw blockchain technology as an incredible tool and those who just wanted to climb on the bandwagon for a quick buck. There are over 8,000 cryptocurrencies, with just about everyone wanting to climb on the crypto train. Most of these have failed. What makes one coin grow and another one reach for the stars?
The only criterion which matters is "usability." Put another way: what problem does it solve?
Cronos (CRO) Coin And Every-Day Purchases.
A significant criticism about crypto is that you cannot use it at the local greengrocers to buy an apple. Cronos (CRO) solved this problem by partnering with Visa, and Cronos (CRO) is the first (and so far, only) cryptocurrency that lets you have a Visa card in your pocket, available for use wherever cards are accepted. This innovation saw Cronos (CRO) deliver a 1,524% profit between January and November 2021.
Cronos (CRO) also suffered in the 2022 bear market and lost the bulk of its value, creating a massive buy opportunity. All cryptos suffered in the bear market, but those starting to raise their heads are those solving real-world problems. Cronos (CRO) has already rewarded its backers with a 40% month-on-month return for January 2023, and Cronos (CRO) is set to be one of the biggest profit drivers for the year ahead.
Cronos (Cro) delivers not just Visa cards but also DeFi staking and rewards its clients with things like Amazon Prime, Netflix, and Spotify memberships.
Cronos (CRO) is an absolute steal right now at fire-sale prices.
Shiba Inu (SHIB) And Community
Shiba Inu (SHIB) is more than a mere meme coin. With high liquidity built on the Ethereum blockchain, Shiba Inu (SHIB) brought innovation to the fore, not just with its DeFi capacity but by the "democratization" of the platform. By embracing gamification, it encourages its users to engage with Shiba Inu (SHIB) in innovative, interesting, and often playful ways.
Shina Inu (SHIB) is proof of the decentralized nature of the cryptoverse, and this meme coin was adopted by players in the crypto game and gave it a life on its own, attracting supporters such as Elon Musk. With the wealthiest man on the planet pledging his love, Shiba Inu grew (SHIB) fantastically, reaching a peak ROI of over 150 million percent – no, that is not a typo.
Shiba Inu's (SHIB) success lies in its community involvement and incentivizes developers and investors to "come play" – an invitation Shiba Inu's (SHIB) backers have taken up with gusto.
Shina Inu (SHIB) also slid on the 2022 bear market but is showing strong signs of recovery. Shiba Inu (SHIB) is dirt cheap right now, and earnings potential for 2023 is very promising.
Snowfall Protocol (SNW) and Cross-Platform Trading
Another cheap coin set on making a ding in the cryptocurrency universe is Snowfall Protocol (SNW). Snowfall Protocol (SNW) solves one of the biggest crypto-trading headaches: cross-platform NFT trading.
Snowfall Protocol (SNW) is designed to bridge the divides between all blockchains, enabling easy and cost-effective cross-platform transactions of both EVM (Ethereum Virtual Machine) and non-EVM blockchains.
Invest in Snowfall Protocol (SNW) now.
Snowfall Protocol (SNW) is not available on any exchanges yet, but the third phase of Snowfall Protocol's (SNW) presale is currently underway, with 100 million tokens up for grabs at $0.20.
This is the lowest price Snowfall Protocol (SNW) will arguably ever be, and massive profits are expected after launch. The 2023 -and beyond – outlook for Snowfall Protocol (SNW) is highly encouraging. The savvy crypto investor would be well advised to add Snowfall Protocol (SNW) tokens to your portfolio.
For more information on Snowfall and its workings, see their whitepaper, or follow them on Twitter and Telegram.
get in while you can and invest in Snowfall Protocol (SNW) today!!!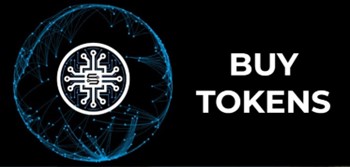 Presale: https://presale.snowfallprotocol.io
Website: https://snowfallprotocol.io
Telegram: https://t.me/snowfallcoin
Twitter: https://twitter.com/snowfallcoin
Disclaimer: This is a paid release. The statements, views and opinions expressed in this column are solely those of the content provider and do not necessarily represent those of NewsBTC. NewsBTC does not guarantee the accuracy or timeliness of information available in such content. Do your research and invest at your own risk.