The crypto market is bursting with activity these days with hopes of a sharp recovery. Investors are generally showing positive sentiment about the market's future. However, they are now investing in value-creating utility cryptos instead of meme coins or other regular tokens. They are still wary of certain cryptocurrencies. For instance, Solana and The Sandbox have not been in investors' good books. Both cryptos have witnessed massive outflows. However, the newly minted TMS Network has seen a substantial inflow of investments. Here is what is happening in the crypto market right now.
Solana (SOL) Fails To Reposition
Since FTX declared bankruptcy, Solana has been trying to get out of the shadow of Sam Bankman-Fried. Solana has tried many new strategies to reposition itself as a top crypto, some of which have worked.
In a significant strategic move for Solana, the developers launched Solana Spaces. These were retail stores that the management thought would help in onboarding new Solana users. This would also become a one-stop-shop for Solar users to buy digital and physical merchandise. The first two stores opened in New York and Miami. The idea was to parade the innovations from Solana, like the Saga smartphone. But it didn't work out.
The low user activity on the blockchain and the dropping prices of the cryptocurrency made it difficult to keep the stores operating. The latest failure of Solana has further chipped away the trust of investors, who now seem to be slowly cashing out.
The Future of The Sandbox (SAND) Remains Uncertain
The Sandbox is an Ethereum-based blockchain used to run a decentralized virtual gaming world. In The Sandbox metaverse, users can buy land and then build different experiences on the LAND they buy. As a native token for the metaverse, The Sandbox is used to access the virtual world, play games and even trade NFTs.
While The Sandbox used to be a promising and high-growth cryptocurrency, it has not shown much movement recently. Recently, The Sandbox has been consolidating in a range and does not seem to break out of it. Even if The Sandbox does come out, it will likely make a bearish correction. Because of glaring inactivity and no visible upside to the token, investors have been pulling their money out of The Sandbox.
High-Growth Potential of The TMS Network (TMSN)
While established cryptocurrencies like Solana and The Sandbox are not able to hold on to their investors, the new kid on the block, TMS Network (TMSN), has been continuously pulling fresh investors to its shores. It is probably because of the robust application-based nature of the TMS Network.
TMS Network (TMSN) is a decentralized trading platform. It can be used by investors not only to trade in cryptocurrencies but also Forex, equities, and CFDs. So, it allows traders to trade across multiple asset classes and then withdraw their gains in the form of cryptocurrencies. It has successfully offered a trading platform without any intermediaries, commissions, or other hassles of a decentralized trading platform. Not to forget, such a platform accelerates transaction speeds and allows traders to profit from opportunities in real-time.
The TMS Network's high-growth potential has put it on the radar of savvy crypto investors. It has demonstrated that it is completely secure, easy to use, and invested in growing the community of traders it serves.
Capital Follows Innovation
It is interesting to see how quickly the crypto market responds to any good product. Solana and The Sandbox have both seen massive interest from investors. However, due to a lack of innovation, bad associations, and an inability to offer significant returns, both cryptos are losing their investors. For the exact opposite reasons, TMS Network has been successful in retaining the interest of crypto investors and will probably continue to do so in the near future.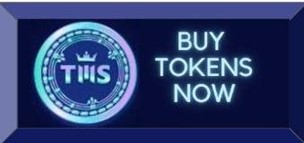 You can find out more about TMS below:
Whitepaper: https://tms-net.netlify.app/whitepaper.pdf
Presale: https://presale.tmsnetwork.io
Website: https://tmsnetwork.io
Telegram: https://t.me/tmsnetwork
Twitter: https://twitter.com/tmsnetworkio
Disclaimer: This is a paid release. The statements, views and opinions expressed in this column are solely those of the content provider and do not necessarily represent those of NewsBTC. NewsBTC does not guarantee the accuracy or timeliness of information available in such content. Do your research and invest at your own risk.