The crypto market matured in 2023. Investors today are investing in robust blockchains with strong use cases. They analyze how blockchain developers innovate and envision the future of their platform. The investors of Stacks and Filecoin had tremendous expectations from them, but the market performances of these coins have fallen short of them. And then there is TMS Network which is going above and beyond its investor expectation. Here's a brief on what's happening in the market.
Stacks (STX) Experiences Fall in Trading Volume
Stacks (STX) is built on the Bitcoin blockchain, and its price is sensitive to Bitcoin's (BTC) price movements. Many projects in the crypto market are built on top of Bitcoin. Stacks is one such blockchain and distinguishes itself with a consensus mechanism called Proof-of-Transfer (PoX). This mechanism links Stacks to Bitcoin, and Stacks settles all its transactions on the Bitcoin blockchain. Stacks brings advanced DeFi features like smart contracts and dApps to Bitcoin.
Throughout 2022, Stacks experienced a downfall and reached its secondary support level at the end of 2022. However, as the market went into an upswing from the beginning of 2023, Stacks rose too. However, it did not soar as the market had expected. In fact, Stacks is already seeing a decrease in trading volume, with an increase in the number of sellers in the market.
Filecoin's (FIL) Underwhelming Rise
Filecoin has been on the radar of crypto investors for a while now. The decentralized storage solution allows users to rent out unused storage on their devices to earn rewards. Filecoin solves the storage problem while promising data security and operational transparency. Stacks allows users to save their data on the cloud without exposing themselves to unilateral corporate decisions by players like Dropbox and Google Cloud.
Filecoin was badly hit during the 2022 crypto market downturn. But 2023 has been a good year for Filecoin. The rise in its price can be attributed to the launch of the Filecoin Virtual Machine. But Filecoin has not been able to sustain the surge. Currently, Filecoin seems to be bearing the brunt of a recovering market. Despite the development in the Filecoin network, investors seem to be cautious. They are not sure where Filecoin may move next and are weary. This is further adding to Filecoin's woes.
TMS Network (TMSN) Surprises the Market
The TMS Network (TMSN) is a decentralized trading platform that leverages blockchain technology. Its primary feature is that it is the first decentralized platform that allows users to invest in different asset classes. So, a trader can trade in Forex, stocks, CFDs, and cryptocurrencies from a single platform. Crypto experts know the significance of such a platform and have jumped to invest in the TMS Network. That's the reason that the platform has already raised $500,000 in just two weeks of its stage 1 sale. At the end of the stage 1 sale, the price of the $TMSN Network coin stands at $0.025. That's impressive for a new coin.
TMS Network has outperformed the expectation of its early investors and developers. It has also been predicted that the TMS Network will continue the bull run for at least the next few weeks, by the end of which it's expected to grow by another 1,000%.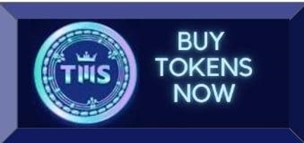 Presale: https://presale.tmsnetwork.io
Whitepaper: https://tmsnetwork.io/whitepaper.pdf
Website: https://tmsnetwork.io
Telegram: https://t.me/tmsnetworkio
Discord: https://discord.gg/njA95e7au6
Twitter: https://twitter.com/tmsnetworkio
Disclaimer: This is a paid release. The statements, views and opinions expressed in this column are solely those of the content provider and do not necessarily represent those of NewsBTC. NewsBTC does not guarantee the accuracy or timeliness of information available in such content. Do your research and invest at your own risk.