Standard Token Protocol (STP) Network, a decentralized platform that enables the tokenization of any asset, recently announced their rebranding as BlockZone in an effort to offer a broader range of services for the project's native STPT token. BlockZone provides the same functionality as STP Network while offering additional features for users, including the introduction of staking for the STPT token.
BlockZone is expected to grow to become the center of the STP community, providing a new and improved website and Micro Token Offering (MTO) platform. Assets tokenized through BlockZone still offer the same compliance across global jurisdictions and remain transferable across any blockchain platform. BlockZone also retains the strong global presence of STP Network and Block72, providing access to a wide variety of industry partners.
One of the first and most prominent new features introduced by BlockZone is the staking of STPT tokens. Token holders with a balance of at least 1,000 STPT are now eligible for STP staking services through BlockZone. Users can earn a staking interest of up to 30%, with staking periods rolling over each 30-day period. Yields are accumulated by period at the following rates: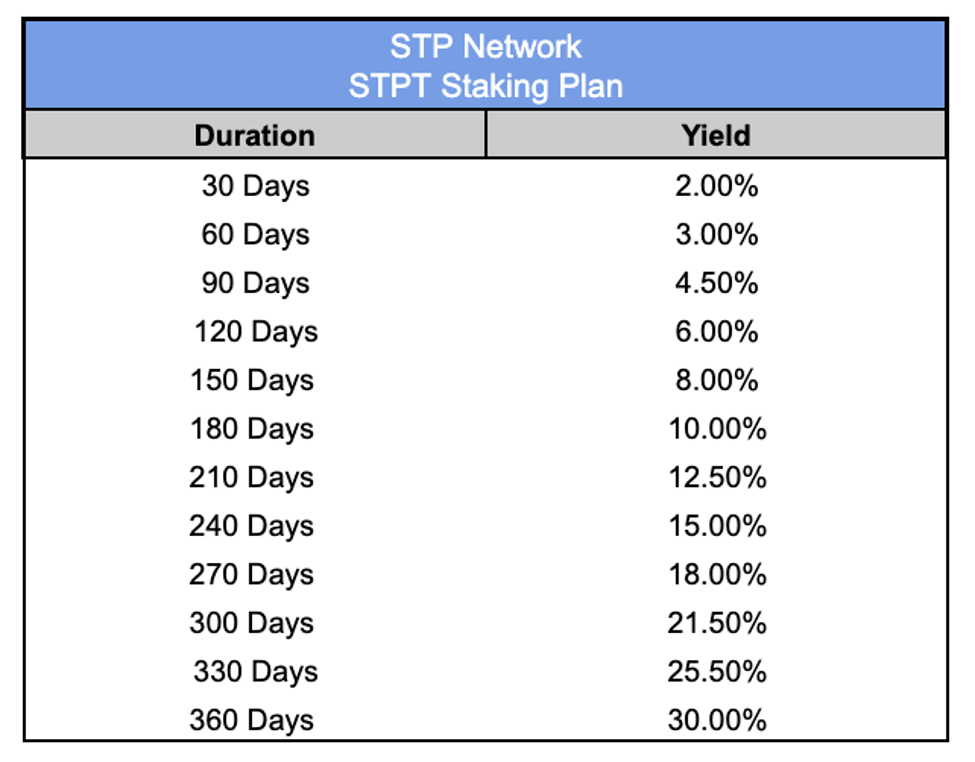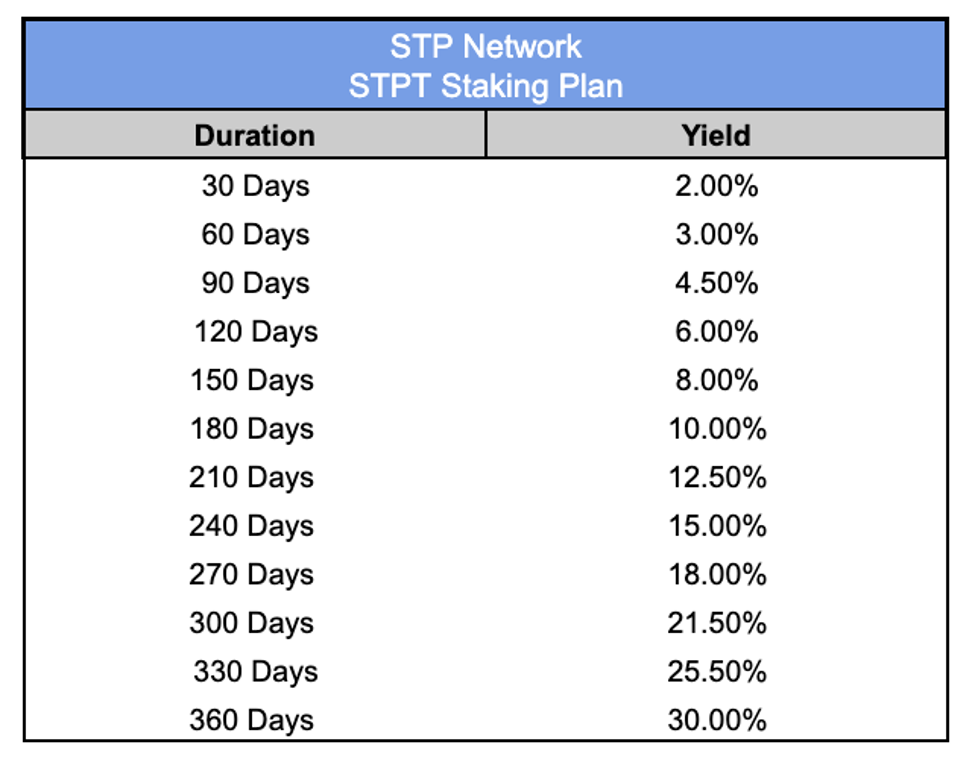 Staking yields for STPT by stake period.
Each staking period lasts 30 days with redemption following a 4-day redemption period. STPT tokens can also be redeemed instantly but are subject to a 10% fee of the yield amount. Tokens that are redeemed prior to the end of the current staking period will return the prior period's yield.
To learn more about BlockZone, visit https://www.blockzone.com/
To learn more about STP Network, visit https://stp.network/