The crypto industry is booming incredibly but even today, the price fluctuations are highly dependent on speculations and leveraging. Speculations are rolled out on an individual basis and no one can do anything to completely get rid of them since it is almost impossible to stop someone from announcing a prediction these days.
However, high leveraging could be avoided, allowing the industry to maintain (somewhat) consistent prices.
What is leveraging in the crypto industry?
Yes, it is very important to understand this basic concept before digging further.
Leveraging is often used by traders, daily and short term traders in particular, to gain tremendous profits (that's what they think). The working is fairly simple.
Basically, the investor pours in an amount above the minimum threshold against an exchange ratio (e.g. 1:25, 1:50, 1:100). For instance, assume that you invest BTC equivalent to $100 in a leveraging plan with a ratio of 1:100 – if there is a profit, you will get $10,000 ($100 * 100) and if there is a loss, your investment will be equivalent to $1 ($100/100)!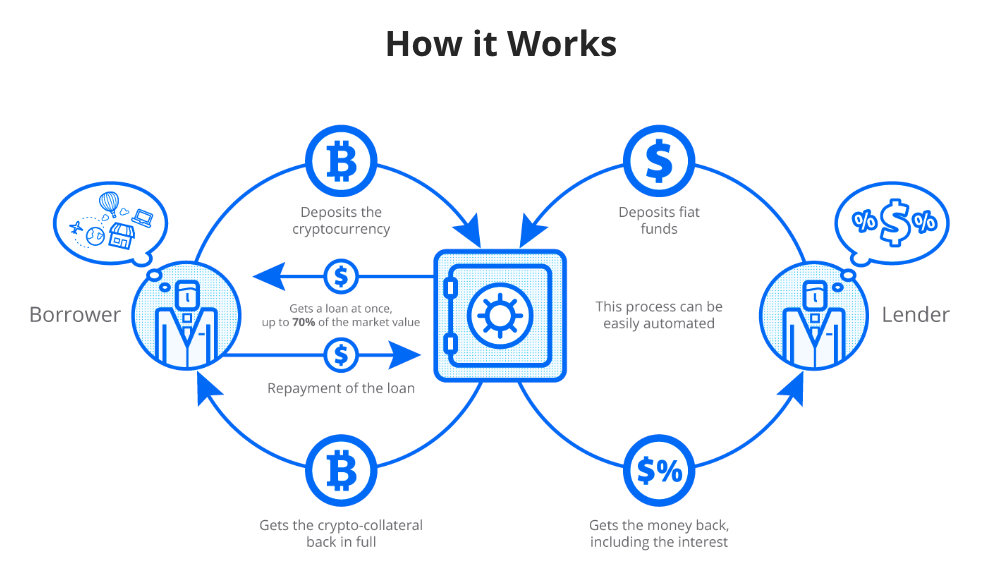 Even though brokers and crypto lenders often beautify high leveraging by showing only the profit-related aspect, given the current scenario, you might end up with nothing. Moreover, you can imagine the drastic change of value in your crypto wallets as a result of these insane ratios. It happens to be one of the primary reasons for causing 'severe' manipulations in the industry.
Tarush's perspective
We firmly believe that cryptocurrencies like Bitcoin are meant to offer payment facilities (transfer, exchange, etc.). If someone wants to take advantage of HODLing, that's totally fine. But causing immense price fluctuations as a result of high leveraging and speculation destroys the true spirit of currencies.
Therefore, Tarush is against leveraging.
In a highly volatile industry, margin trading and leveraging have more risks than benefits. Often, people cannot invest in leveraging programs. Therefore, they fall for an even dense scheme which requires borrowing cryptocurrencies. As always, the initial plan is quite 'innocent' where borrowers invest the money into high leveraging plans and then hope to pay back the interest for their borrowed money with the help of profits.
That's one approach. But in many cases, it has turned out to be catastrophic because if there is a loss, then you would end up with nothing in your wallet. You would have to sell your possessions to pay back the lender.
Therefore, if you do not invest the money in your possession, you will be at a risk for paying back the interest from your pocket.
If you invest the tokens in your possession, please be advised that exchange hacks have become common in the last 12 months and you are always at the risk even if you haven't borrowed!
What's more troubling or rather threatening for the success of the crypto industry is that many investors go for the token purchase, BTC and ETH in particular, while using their credit cards. Please note that Warren Buffet, one of the greatest investors of all times, said that leveraging is pretty disastrous even if you do it with small amounts.
He went a step ahead to warn the newbie investors that even if your investment is small, the 'scary' headlines regarding the plummeting of the industry won't let you make effective decisions as your mind won't be at peace.
A word…
See, it is pretty obvious that if everything goes according to your plan, the Return on Investment will be huge and therefore, you should invest more and more.
However, that's not rational. Cryptocurrencies were not created to make a livelihood on the basis of gambling – and leveraging is a pure gamble!
This is the very reason as to why we explicitly go against high leveraging, as it has become a norm as well. Tarush believes in unleashing the power of the BTC network for which it gained a reputation in the very beginning. Therefore, our token offers enhanced efficiency, escalated privacy and far-fetched scalability. In order to make both ends meet and offer a solution to the current problems of the BTC network, the MimbleWimble protocol can be seamlessly soft forked with the main chain to 'revitalize' the root network.
Official Site: https://tarush.tech/
Telegram Channel: https://t.me/TarushChannel
Telegram Groups: https://t.me/TarushTech
Twitter: https://twitter.com/TarushTech
Reddit: https://reddit.com/u/TarushTech
Medium: https://medium.com/TarushTech
Youtube: https://bit.ly/2CJmVcW