Cryptocurrencies are experiencing sudden price pumps and drops quite frequently, in the past couple of years. It makes it important for investors to pick their next investment carefully. Today, we will introduce a safe and new cryptocurrency, Snowfall Protocol (SNW), and share important details about established crypto assets like Tezos (XTZ) and Polygon (MATIC).
Tezos (XTZ) talks about its new protocol update while maintaining a price over the $1 mark
Tezos (XTZ) recently shared details about its 12th protocol upgrade, Lima. The developers stated that Tezos (XTZ) launched the upgrade to evolve, and empower its community. Companies like TriliTech, Nomadic Labs, Functori, Marigold, Oxhead Alpha, and DaiLambda joined Tezos (XTZ) developers to build Lima. The official Twitter account of the Tezos (XTZ) community shared unique features of Lima. Such as:
Early updates on optimistic rollups
Ghostnet fixes
Inclusion of consensus keys
Enhanced pipelining to ensure a faster transaction
Tezos (XTZ) creators referred to Ghostnet fixes as a solution to issues that emerged during Jakarta to Kathmandu migration on the Ghostnet test network. Tezos (XTZ) has also addressed the issue of Temporary Timelock deprecation with the new upgrade. It indicates that Timelock can disable new contracts if there's any vulnerability issue in the network. Tezos (XTZ) has ensured that Lima will effectively apply safer mechanisms on the network in case of attacks.
New upgrades by Tezos (XTZ) have impressed its community. Its live price is 2.96%, and is trending at $1.10 in the last 24 hours.
Polygon (MATIC) gets ready to host the Gaming NFT marketplace; the price gets over 6% up
Twitch's co-founder, Justin Kan, has developed a Gaming NFT marketplace, Fractal, and plans to expand it to Polygon (MATIC). Justin Kan has chosen Polygon (MATIC) for its beneficial features, and to enhance the game's accessibility to a wider user base. Launching the Gaming NFT into Polygon (MATIC) will help the platform to improve user acquisition. Another significant reason to pick Polygon (MATIC) is to get access to the required financial infrastructure and blockchain tooling for successful game development.
The gaming platform will also provide a launchpad, tournaments, game launcher, etc., based on Polygon (MATIC). Users will get to use the developer SDK with Fractal service on Polygon (MATIC) platform.
Additionally, Polygon (MATIC) Ventures, the creator company behind the Ethereum scaling system, will make a strategic investment to help Fractal. Polygon (MATIC) currently has a live price of $1.04, which is 8.45% up within a day.
Snowfall Protocol (SNW) stands out among other assets
Snowfall Protocol (SNW) has numerous qualities that make it a better investment option than other assets. It can transfer Bitcoin, Ethereum, Solana, and many other crypto coins in a single  Snowfall Protocol (SNW) network.
The project brings a much-needed solution to the interoperability issue that has been a drawback of the blockchain system for ages. It is one of the reasons why investors have put their  capital into the  Snowfall Protocol (SNW) ecosystem.
Users can bridge assets, exchange stablecoins, execute cross-chain or NFT swaps, stake assets, etc., in one place. Snowfall Protocol (SNW) will operate as a unified network where people can exchange their preferred tokens without losing privacy and security.
Snowfall Protocol (SNW) offers a powerful mobile app as its native wallet. Users can download the wallet application on their Android or iOS devices. It will allow them to access Snowfall Protocol's (SNW) network anywhere, anytime.
Developers have claimed that users won't experience any delayed transactions or hidden fees while trading on  Snowfall Protocol (SNW). Interested investors can buy the token at a low price, and enjoy valuable price growth.  Snowfall Protocol (SNW) is in its 4th presale stage, which will end in 6 days. So don't make any delay and get the token today.
get in while you can and invest in Snowfall Protocol (SNW) today!!!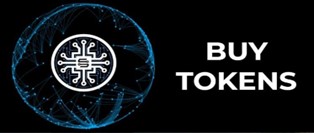 Presale: https://presale.snowfallprotocol.io
Website: https://snowfallprotocol.io
Telegram: https://t.me/snowfallcoin
Twitter: https://twitter.com/snowfallcoin
Disclaimer: This is a paid release. The statements, views and opinions expressed in this column are solely those of the content provider and do not necessarily represent those of NewsBTC. NewsBTC does not guarantee the accuracy or timeliness of information available in such content. Do your research and invest at your own risk.