The 22nd anniversary of the FIFA World Cup kicked off last Sunday with the hosts Qatar facing Ecuador. This World Cup is particularly different from any prior for several reasons. The tournament is happening in the aftermath of the COVID-19 pandemic, and it is being hosted by Qatar, the first Middle Eastern nation and the second Asian country to do so. One of the most intriguing developments of the World Cup is the extensive incorporation of cryptocurrencies into the event, which might help bring cryptocurrencies to the masses.
In May 2022, blockchain network Alogrand (ALGO) announced a sponsorship and technical partnership with FIFA. As the tournament began, Chiliz (CHZ), a crypto project known for its focus on sports and entertainment, unexpectedly plunged in value. Meanwhile, the emerging crypto token Runfy (RNF) has aspirations to encourage people to make financial fruition while taking control of their health and fitness. But will the biggest sporting event help increase the demand for these tokens?
Algorand's Price Expected To Rise Due To FIFA Collaboration
As previously mentioned, Algorand (ALGO) will become FIFA's official blockchain platform and supply the official blockchain-supported wallet solution. According to the sponsorship agreement, Algorand will also be a FIFA World Cup Qatar 2022 Regional Supporter in North America. According to Algorand founder Silvio Micali, the collaboration with FIFA will highlight the Algorand blockchain's ability to revolutionise the way we all interact with the world's games, as FIFA is the most widely recognised and renowned sports institution.
Algorand is a permissionless distributed ledger that tries to solve blockchain technology limitations. To address the blockchain trilemma, Algorand uses a pure proof-of-stake (PoS) algorithm based on a Byzantine agreement. Within the past two hours, ALGO has slowly begun to decrease in price and market capitalisation by approximately 1.69%. Despite this, the price of ALGO is projected to rise again as the World Cup continues, which would make people more aware of the cryptocurrency.
Chiliz Price Drops By 24% In A Day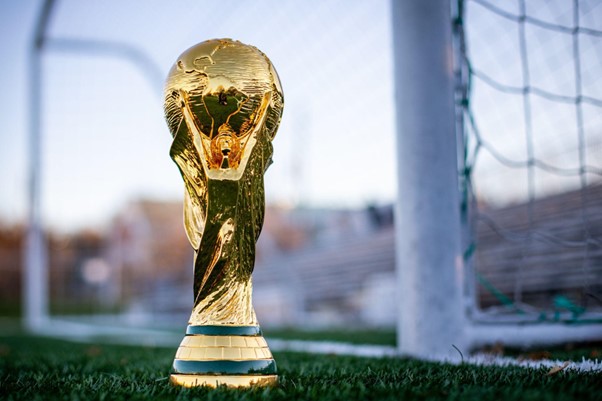 Chiliz (CHZ), developed by the eponymous Malta-based FinTech firm, is the leading digital currency for sports and entertainment. It operates the blockchain-based sports entertainment platform Socios, which enables users to influence the administration of their favourite sports organisations. The numerous fan tokens on Socios.com are one example of this. Fan tokens allow sports teams and institutions to engage with their fans while opening up new revenue streams. Chiliz provides blockchain-based technology to entertainment and sports corporations to enable them to communicate with and monetise their consumers.
As the blockchain network is based on sports and entertainment, crypto enthusiasts had high hopes for CHZ ahead of the World Cup, as it is the biggest sporting event in the world. However, CHZ has suffered as its price has dropped by 24%. This has happened as a result of Chiliz's association with the fan token platform Socios.com, as traders' interest in these fan tokens appears to have declined. Nevertheless, Chiliz still has a high chance of recovery as the tournament continues.
Will Runfy Skyrocket Due To The World Cup?
Runfy (RNF) is a blockchain network that is built on a solid community which promotes token holders to take control of their health and wellness. The Runfy Project encourages everything related to health and fitness while also allowing users to earn cryptocurrency. It is a utility token developed on the BSC (Binаnсе Smаrt Chain), which has the lowest transaction fee. The fitness-based token aims to bring health and fitness into the cryptocurrency space while providing users with the opportunity to earn money while staying active.
One of Runfy's main selling points is RunfyApp, an artificial intelligence-powered application that aims to integrate users and fitness experts to reach the objective of health and wellness. Users will use the RunfyApp to complete daily workout assignments set by fitness experts. Users are awarded free RNF tokens based on their daily objectives! Trainers receive RNF tokens for developing programmes and
Pre-sale privileges are also available to cryptocurrency buyers through the platform. If the consumer purchases within 10 minutes after registration, they will get 25% more RNF. The second, third, and fourth purchases made within the same time, respectively, offer 50%, 75%, and 100% extra tokens. Runfy is currently in its first presale stage, having already earned $45,561. If the new platform maintains its optimistic vision of the health and fitness industry, we could see Runfy sponsored in The 2026 World Cup.
If you want to find out more about Runfy Token (RUNF), click the links below:
Presale: http://go.runfytoken.io/
Website: http://runfytoken.io/
Telegram: https://t.me/RunfyTokenOfficial

Disclaimer: This is a paid release. The statements, views and opinions expressed in this column are solely those of the content provider and do not necessarily represent those of NewsBTC. NewsBTC does not guarantee the accuracy or timeliness of information available in such content. Do your research and invest at your own risk.