Many individuals have earned huge profits and achieved financial independence as a consequence of cryptocurrencies. Still, as the market develops in popularity, it gets more competitive and difficult. Moreover, market research and analysis may sometimes be time-consuming.
We have hand-selected three currencies for you that have a high probability of delivering massive returns in the future.
Since its inception, Polkadot (DOT) has seen tremendous growth. Presales are a fantastic method for increasing your profit margins. Does Quitriam Finance's (QTM) current presale have the potential to outperform DOT over time?
Polkadot (DOT)
Polkadot (DOT) is a blockchain connection protocol that enables the smooth movement of funds and data across traditionally incompatible networks such as Bitcoin (BTC) and Ethereum (ETH).
The Polkadot protocol is designed to link blockchains securely so that currency or data may flow between them without a mediator.
It is also intended to be quick and scalable due largely to the use of numerous parallel blockchains (parachains) that offload a significant portion of the main blockchain's processing work.
The Polkadot (DOT) token serves two primary purposes on the Polkadot network: first, it is a governance token that enables holders to vote on the future direction and plans of the protocol; and second, it is used for staking, which is how the Polkadot network verifies transactions and issues new DOT.
Polkadot can analyse all of this data because the numerous parachains provide a significant portion of the hard work for the main relay chain.
Consequently, the Polkadot network can process over one thousand transactions per second, compared to around seven for Bitcoin and thirty for Ethereum. As the network grows and new parachains are added, Polkadot's speed should increase, reaching even greater transaction rates per second.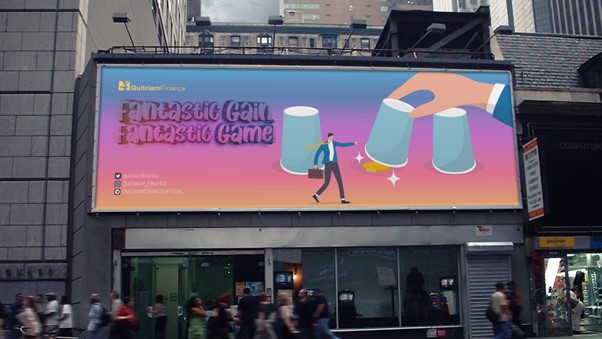 Quitriam Finance (QTM)
Quitriam Finance (QTM) is one of the most recent all-encompassing cryptocurrencies now under presale. Its native token, QTM, is now valued at $0.000024, an increase of 200% from its original price.
The objective of Quitriam Finance is to create an environment that enables investors to harvest mithril ore, which can subsequently be processed into bars. These bars may then be utilised to make NFTs and other goods that yield returns over time, such as weapons and armour.
In addition, Quitriam Finance intends to develop Quitriam Swap, a native decentralised exchange (DEX) that will enable users to trade tokens and ecosystem commodities conveniently and affordably.
Following a modern DEX idea, Quitriam Swap will link investors directly and enable transactions without intermediaries.
The ecosystem of Quitriam Finance will be multichain, meaning it intends to deploy on many blockchains. This action has enormous benefits since it expands the liquidity of Quitriam Finance over additional networks.
A multichain presence will provide investors with a superior and streamlined trading experience, as transactions will be routed via the cheapest and least-congested blockchain.
Consequently, the Quitriam team asserts that their network will be able to process about 50,000 transactions per second (TPS).
This is a huge claim, considering even top projects like Binance Smart Chain (BNB), Cardano (ADA), and Polkadot (DOT) cannot perform so effectively now – let's see whether Quitriam can do this after its introduction!
If you're seeking a long-term investment that may significantly fatten your pocket this year, you should not neglect these two currencies. As a young project that has not yet achieved its peak value, Quitriam Finance (QTM) has the potential to become a very lucrative investment for its holders.
MORE ON QTM:
Presale: http://presale.quitriam.io/
Website: quitriam.io
Instagram: https://www.instagram.com/quitriam_finance
Twitter: https://twitter.com/quitriamfinance
Telegram: https://t.me/QUITRIAMFINANCEOFFICIAL