TMS Network (TMSN), thanks to its remarkable presale success, has become the most sought-after platform in the market. However, Arbitrum (ARB) is under fire for wanting to sell 750 million tokens., which could impact its price.
In contrast, Polkadot (DOT) is poised for a significant breakout after announcing the most recent parachain winner.
Arbitrum (ARB)
Arbitrum (ARB) has been a popular layer-2 scaling solution for Ethereum, and the project has recently faced criticism over its token sale plan. The Arbitrum Foundation has come under fire for exchanging Arbitrum (ARB) tokens for stablecoins before the governance community approves the budget's almost $1 billion total.
The foundation had suggested using the 750 million Arbitrum (ARB) tokens reserved for management and operating costs, but 83% of interested parties rejected the idea.
Later, the foundation emphasized that the proposal was meant to be a ratification rather than a governance proposal and that a drafting error had been made. However, the Arbitrum (ARB) community did not support this action favorably. The Arbitrum (ARB) token suffered as a result, with the price of Arbitrum (ARB) facing a nearly 10% price decline over the weekend.
As a result, Arbitrum's (ARB) price is currently trading at $1.17, a loss of 0.80% over the last hour as contrasted to Arbitrum's (ARB) decline of 1% over the previous week. Despite this controversy, Arbitrum (ARB) continues to be a leading solution for improving the transaction throughput and reducing gas fees on the Ethereum network.
Polkadot (DOT)
This week, Polkadot (DOT) is positioning itself for a significant price breakthrough after announcing the latest Parachain winner, Moonsama, to start the trading day.
The purpose of the parachain auctions, which have seen leading protocols like Astar Network and Moonbeam debut atop Polkadot (DOT), is to increase the parent blockchain network's total use cases. In addition, Parachains accelerate Polkadot's (DOT) technological development, which has the potential to boost the overall accumulation of the crypto greatly.
Polkadot (DOT) is now down 0.34% over the last 24 hours at $6.34 as of the time of writing. But, Polkadot (DOT) has maintained positive growth of more than 5% over the previous seven days, which appears to be a significant lift for the price.
In a short while, Moonsama sentiment can be seen in price increases. The new parachain will almost certainly be popular with Polkadot (DOT) investors shortly because it is even EVM-compatible.
TMS Network (TMSN)
Due to its trader-focused features, TMS Network (TMSN) has grown in importance and is on the verge of becoming traders' favorite top cryptocurrency. Traders can connect with successful traders on TMS Network (TMSN) and copy their trades for improved chances of generating money.
TMS Network (TMSN) has grown dramatically and exponentially, despite still being in the presale stage, as more and more investors are drawn to this cryptocurrency trading platform.
TMS Network (TMSN) started trading at $0.003 when the presale began. TMS Network (TMSN) then increased by 700% to $0.038. From then on, the price shot through the roof and is currently trading at $0.050, a rise of 1400%. Moreover, TMS Network's (TMSN) market cap is approaching $4 million, and analysts predict it will shortly surpass that threshold.
Conclusion
The remarkable presale success and distinctive trader-focused features of TMS Network (TMSN) are being seen in the crypto market. At the same time, Arbitrum (ARB) is criticized for its token sale strategy. Polkadot (DOT) is anticipated to grow significantly after announcing its most recent parachain winner.
Be a part of TMS Network's (TMSN) presale success and invest now with tokens trading only at $0.050.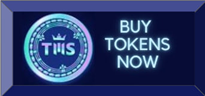 Presale: https://presale.tmsnetwork.io
Website: https://tmsnetwork.io
Telegram: https://t.me/TMSNetworkIO
Twitter: https://twitter.com/@tmsnetwork_io
Disclaimer: This is a paid release. The statements, views and opinions expressed in this column are solely those of the content provider and do not necessarily represent those of NewsBTC. NewsBTC does not guarantee the accuracy or timeliness of information available in such content. Do your research and invest at your own risk.