Cryptocurrencies have become a more popular investment option in 2023 after several disruptions in traditional finance. With the summer fast approaching, investors are looking for the best cryptocurrencies, and Gala, Avorak AI, and Cardano have been ranked as the top 3 best cryptos for the highest returns this summer.
Is Cardano a good investment?
Despite Cardano (ADA) having experienced a significant drop from its all-time high, it has been on a notable increase in 2023. Cardano's continuous developmental upgrades, such as the recent launch of its stablecoin, Djed, could lead to wider usage and increased developer activity, which could catapult its price higher. Many analysts suggest that Cardano could have a continued bull run in 2023. Additionally, several crypto whales have been purchasing and holding ADA tokens to take advantage of the lower entry point, which also suggests belief in Cardano's potential.
Can Gala crypto reach $1?
Despite being a relatively new crypto, Gala (GALA) has made significant progress in the crypto world. A number of analysts suggest that Gala's well-designed tokenomics, solid dev team, active community, and use of Web3 could see its price increase significantly in 2023. However, while the Gala crypto has shown improvement in a short period, with many bullish sentiments surrounding it, there is a low chance that it will reach $1 this year.
What is Avorak AI (AVRK), and is it a good investment?
With many analysts suggesting that AI crypto is the trend in 2023, Avorak AI is already well-positioned for success. This AI crypto is setting itself apart from other AI and crypto projects with its competitive advantages, such as a comprehensive set of first-to-market AI solutions.
Avorak's AI solutions, including user-defined chatbots, virtual assistants, image creators, and trading bots, will all be encompassed in one interactive AI known as AVA. Investors in its ongoing ICO get priority access to AVA's deep learning exercises, which is a very exciting experience for both users and developers. The user input system will include both text and voice-to-text. The platform is user-friendly and is designed with non-tech-savvy users in mind. The Avorak ICO investors will also have priority in joining Avorak's series of Alpha and Beta tests, which enable exploration of user interface controls of different Avorak products and services ahead of their launch.
The Avorak Trade bot is one of Avorak's AI products, and it has already made quite an impression while still in development. The AI trading bot has made predictions that concur with those of many experienced crypto analysts and investors. Avorak's AI trading bot can be easily programmed to make automated trades for different assets on different exchanges. The AI trading bot also generates large indicators and includes trading services, such as TradingView, to provide quality visuals.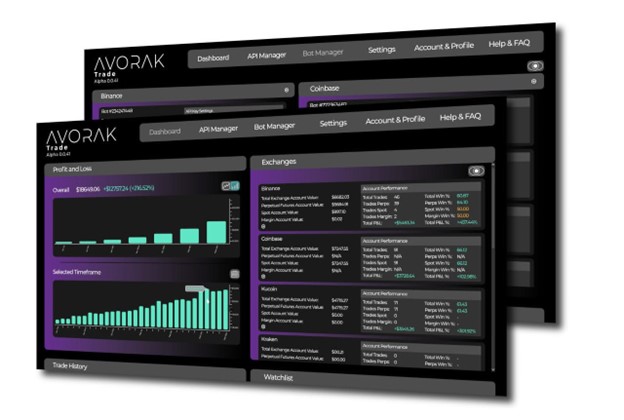 The AVRK token will be required to access the Avorak ecosystem and its suite of AI solutions. AVRK is selling at $0.180 with an additional 7% bonus in phase 4 of the Avorak ICO event. Avorak AI will launch AVRK at $0.27, giving investors at this level a chance to get more than a 100% increase in investments.
Conclusion
Investing in cryptocurrencies can be a risky venture, but with the right research and analysis, it can also be highly profitable. Gala, Avorak AI, and Cardano have all shown promise and have attracted a significant following. However, it's essential to do your own research and seek professional advice before investing in any cryptocurrency to ensure that it aligns with your investment goals and risk tolerance.
To get more information on Avorak AI:
Website: https://avorak.ai
Buy AVRK: https://invest.avorak.ai/register
Disclaimer: This is a paid release. The statements, views and opinions expressed in this column are solely those of the content provider and do not necessarily represent those of NewsBTC. NewsBTC does not guarantee the accuracy or timeliness of information available in such content. Do your research and invest at your own risk.