DeFi has steadily grown to be a strong subset of crypto. With many successes like PancakeSwap (CAKE), Uniswap (UNI), and SushiSwap (SUSHI) it is common for crypto investors to search for the next project that will blow up. The DeFi space is filled with builders and a large number of users who raise the TVL daily. With this huge opportunity, it is not unsurprising to find a large number of investors who are looking to fund the next big project.
Synthetix (SNX), Zapper Fi, and CashFi (CFI) are three projects every investor should be watching. These projects will usher in a new age of DeFi and create a way of investing and moving around assets in the ecosystem. So what's the big deal about these projects? Here is a summary of each project and why they should be on your watch list.
Synthetix (SNX)
Synthetix (SNX) is a DeFi protocol that brings off-chain financial assets on-chain. The project is built on the Ethereum (ETH) blockchain and it offers its users highly liquid synthetic assets also known as Synths. These Synths allow investors to hold positions in assets using synthetic representations and make gains or losses on those real-world assets without owning the asset. It is popular because of the exposure it offers investors to non-crypto assets. Its growing community of users include those who want to profit off potential booms in real-world assets without actually owning them.
Broadening the scope of their asset classes to encompass off-chain assets is a good strategy to drive growth. With this, newbies and advanced crypto users can use the tools provided by Synthetix to provide customized synthetic assets. The ERC-20 token standard of the Ethereum (ETH) blockchain is used to facilitate these transactions and ensure that the tokens are fully fungible.
In addition, users can stake their SNX tokens to earn rewards. Furthermore, the SNX token is collateral for Synths minted which means that when synthetic assets are minted, a corresponding amount of SNX is locked up in a smart contract. The network is secured through a Proof of stake method that saves energy and empowers the community.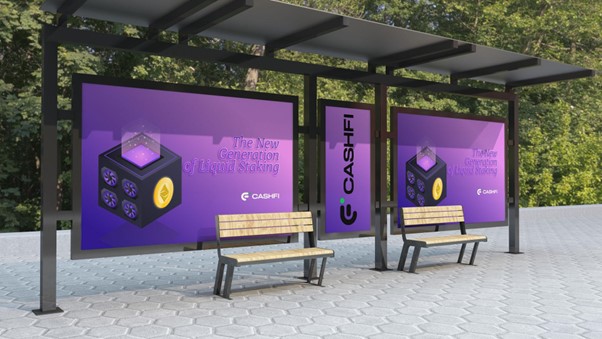 Zapper Fi
Zapper Fi is the all in one dashboard for your DeFi activities. It would help you to manage your entire web 3.0 and NFT portfolio all from one dashboard. This way, you can track all your assets, and ensure that you are getting the best returns for your money. It supports over 244 DeFi platforms and has a total of over one million monitored assets.
In addition, Zapper Fi will also let members of its community build custom solutions that suit their unique situations. With this project, avid investors with liquidity on various platforms can closely monitor their investments and make smart choices.
Zapper Fi is a multi-platform project that aims to bring aggregation to DeFi. By putting these projects together, it is ensuring that investors have an easier time when they have to make snappy decisions.
CashFi (CFI)
CashFi (CFI) is built to solve three problems: liquid staking, NFTs, and the creation of Synthetic assets. The DeFi project operates using a Proof of Stake mechanism that has been tweaked after watching the failings and shortcomings of protocols that use the same mechanism. Furthermore, liquid stakers will receive greater rewards and can now have fungible liquidity (1:1 backing) for their staked coins.
On the NFT end, users can create their own marketplace with the touch of a button. They can trade, share, and create liquidity in a secure environment. CashFi is a dedicated problem aimed at solving the inefficiencies in some aspects of DeFi. With its fresh take on the market, it is possible it becomes the next big thing.
More details on CFI:
Presale: https://enter.cashfi.finance/register
Website: https://cashfi.finance/
Telegram: https://t.me/CashFi_Token
Disclaimer: This is a paid release. The statements, views and opinions expressed in this column are solely those of the content provider and do not necessarily represent those of NewsBTC. NewsBTC does not guarantee the accuracy or timeliness of information available in such content. Do your research and invest at your own risk.