Cryptocurrency has taken the world by storm and has become an integral part of many people's investment portfolios. Despite the growth in the market, several issues continue to plague crypto traders. For instance, most trading platforms like Tron (TRX) and Polygon (MATIC) are centralized, have high fees, and provide slow transaction times. However, TMS Network (TMSN) has emerged as a game-changer and is fast becoming the go-to platform for traders.
Experts warn of potential risks as Tron (TRX) invests over $100 million in AI integration for blockchain applications
Tron (TRX) has committed over $100 million to developers looking to integrate artificial intelligence (AI) into their blockchain applications. The initiative of Tron (TRX) seeks to support developers researching the use of AI in blockchain applications by utilizing tools like ChatGPT, created by OpenAI. Tron (TRX) founder, Justin Sun, believes AI integration in smart contract development will allow for more intelligently created, deployed, and executed smart contracts. Although AI tokens have gained over 60% in the past week, some market watchers remain cautious. Experts believe that there is a risk that this new trend is going to end up in an empty hype, as there are many speculators that would seek to make use of short-term price pumps. The current price of TRON (TRX) is $0.0679. TRON (TRX) is 77.37% below the all-time high of $0.30.
Polygon (MATIC) Faces Uphill Battle as Network Congestion and High Gas Fees Threaten Future Growth
Polygon (MATIC) is another blockchain protocol that is experiencing challenges despite being an acclaimed Layer-2 protocol. Polygon (MATIC) is experiencing high network congestion, and the high gas fees are causing worries for the parent Ethereum chain. The Polygon (MATIC) protocol has shared an insight into how it plans to reduce this cost at the project level. One approach highlighted by Polygon (MATIC) is to build or adopt a transaction management system to help reorder events in the gas spike era. Additionally, Polygon (MATIC) aims to use retry logic to increase gas prices by a defined and steady percentage, making the cushion absorbed by protocol users. However, Polygon (MATIC) may lose users to other platforms and chains should it become unattractive due to soaring gas prices. Scalability has remained a major bane for blockchain protocols, and as the adoption of these technologies grows, this issue may cause additional headwinds for outfits like Polygon (MATIC).
TMS Network (TMSN) Introduces Revolutionary Blockchain-Powered Trading Platform for Traders
In contrast to Tron (TRX) and Polygon (MATIC), TMS Network (TMSN) has come to the rescue of traders looking for a reliable and efficient trading platform. The blockchain-powered trading platform offers secure and fast trading of stocks, CFDs, cryptocurrencies, and Forex on a single platform. TMS Network (TMSN) ensures the transparency and security of transactions on its platform by using smart contracts, which eliminates intermediaries. The platform's ease of use, transparency, low fees, and scalability make it an attractive platform for traders. TMS Network (TMSN) offers several advantages over other platforms. The platform is decentralized, and users can carry out transactions without any third-party interference. TMS Network (TMSN) has a large pool of assets, providing significant flexibility for users. The platform's user–friendly interface and efficient customer support make it easy for traders to navigate and execute trades.
Conclusion
TMS Network (TMSN) has become a favorite of traders looking for a reliable and efficient trading platform. With the challenges faced by other blockchain protocols such as Tron (TRX) and Polygon (MATIC), TMS Network (TMSN) provides a more stable and reliable platform for traders to conduct their transactions. As the digital currency market continues to grow, TMS Network (TMSN) is poised to become the go-to platform for traders.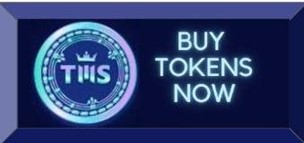 You can find out more about TMS below:
Whitepaper: https://tms-net.netlify.app/whitepaper.pdf
Presale: https://presale.tmsnetwork.io
Website: https://tmsnetwork.io=
Telegram: https://t.me/tmsnetwork
Twitter: https://twitter.com/tmsnetworkio
Disclaimer: This is a paid release. The statements, views and opinions expressed in this column are solely those of the content provider and do not necessarily represent those of NewsBTC. NewsBTC does not guarantee the accuracy or timeliness of information available in such content. Do your research and invest at your own risk.