The market caps of two popular meme coins, Dogecoin and Shiba Inu, add up to 18 billion. DOGE boasts $12.3 billion against SHIB's $6.4 billion. According to DeFi experts, trading the enormous market caps of these coins is "totally viable" with the help of Avorak AI. Avorak Trade bot's advanced algorithms and machine learning capabilities, allow it to learn from past market data and adjust its predictions accordingly.
Will Dogecoin Go Up?
There are varying expert opinions on whether Dogecoin (DOGE) will go up in the future. According to experts, it is challenging to accurately predict DOGE's future as many factors can influence its price. Elon Musk and Twitter's obsession with the coin may spur its value, but as with its sharp price increases, its subsequent downtrend is also drastic.
Will Shiba Inu Coin Reach $1?
The possibility of the Shiba Inu coin reaching $1 elicits debate among experts who argue that such a feat can only hold if its market value reaches $550 trillion. However, some analysts note that SHIB has a higher chance of reaching 1 cent but achieving $1 demands consistent growth at a high percentage every month for several years. Given its huge token supply, reaching $1 remains uncertain and highly speculative.
Avorak AI
Avorak AI (AVRK) is a leading AI solutions provider revolutionizing the AI crypto space with its expansive portfolio of AI tools. It strives to deploy a one-stop-shop solution for AI tools, including virtual assistants, trading bots, image generators, content creation, and more. The Avorak Write tool produces original, error-free content based on user input and generates unique and non-plagiarized images.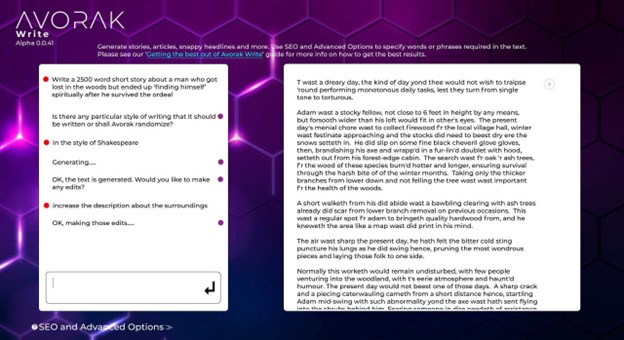 Avorak AI's ongoing ICO is soaring by 250% as it ushers phase five on April 22 at $0.210. Early investors enjoy 6% bonuses and more price gains in the future as the launch price is expected to increase by 350%. ICO holders enjoy the benefit of reduced prices and priority staking after launch. The ARVK listing will take place on the Azbit exchange, which also hosts Bitcoin and other major cryptocurrencies.
Cryptocurrency trading is fast-paced, and to succeed, traders need access to the latest information and tools to help them make informed decisions. Here's where Avorak Trade comes in handy with the ability to monitor markets 24/7. This means traders can receive up-to-the-minute information on market trends and fluctuations, allowing them to make quick and informed decisions. This innovative tool eliminates human error, handles voluminous data, and predicts prices and market conditions with a high degree of accuracy—even in its beta testing stage. Avorak Trade can handle everything, including news articles and social media mentions. By analyzing this data in real-time, the trading bot can make accurate predictions of future market conditions and price movements.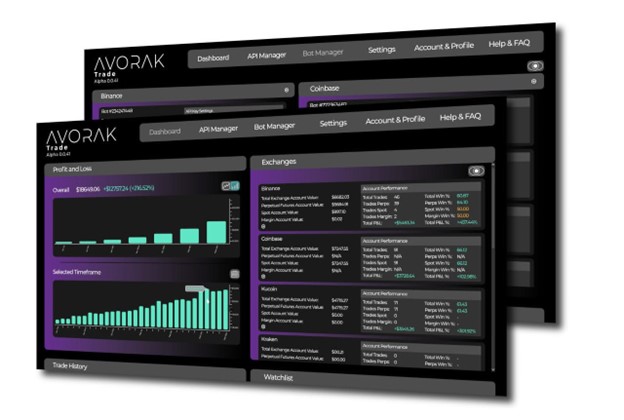 Conclusion
Avorak AI's approach highlights the increasing importance of artificial intelligence in crypto trading. As cryptocurrencies' markets multiply, it becomes increasingly complex and volatile. AI-powered trading tools like Avorak AI can help traders navigate this landscape and capitalize on emerging opportunities. As such, the adoption of AI-powered trading tools like Avorak AI in the crypto industry will increase in the coming years.
Read more on Avorak AI and its ICO here:
Website: https://avorak.ai
Buy AVRK: https://invest.avorak.ai/register
Disclaimer: This is a paid release. The statements, views and opinions expressed in this column are solely those of the content provider and do not necessarily represent those of NewsBTC. NewsBTC does not guarantee the accuracy or timeliness of information available in such content. Do your research and invest at your own risk.