TTC Protocol, a decentralized and incentivized social networking protocol, officially released their version 0.1 testnet earlier today named "Merapi". Merapi is a self-reliant blockchain solution and a sustainable token economy model designed specifically for social networks.
Merapi utilizes multi-level BFT-DPoS consensus, resulting in low costs and one of the highest transaction throughputs in the blockchain industry. Its multi-chain mechanism will provide scalability, security, and stability, while an embedded cross-chain solution for dApp operations increases speed for an improve user experience.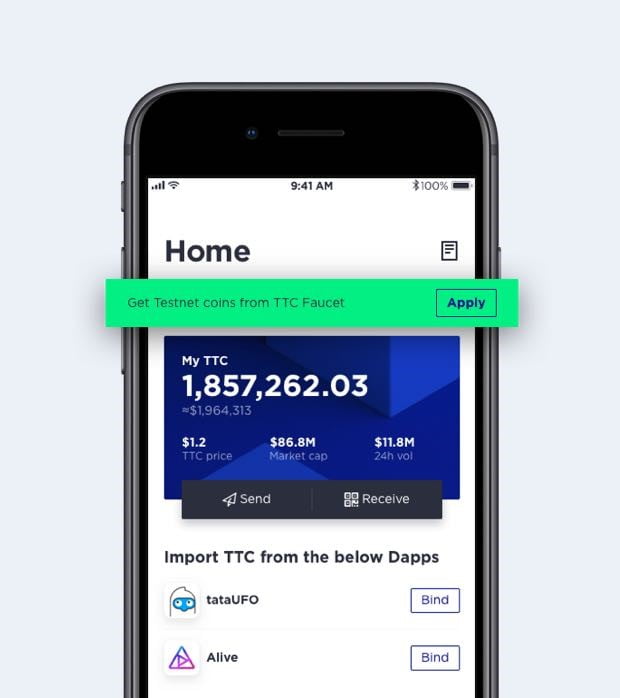 Along with the Merapi testnet, TTC Protocol released TTC Connect, a mobile wallet which enables users to experience Merapi hands-on. TTC Connect differs from other wallet apps in two unique ways. First, users can bind TTC Connect with other dApps such as tataUFO, a social network with 13 million users. Since tataUFO already implements TReE (the TTC Reward Engine), users can be rewarded daily through social interactions and manage their rewards using TTC Connect for all TReE-enabled dApps.
Apple App Store: https://itunes.apple.com/app/id1436822085Second, TTC Connect provides consensus governance voting with a touch of a button. Users can vote in a representative and receive voting rewards for each block the representative produces. Unlike other solutions, this consensus mining model can easily be introduced and understood by the general public, lowering technical barriers for adoption.  TTC Connect is available now in both the Apple App Store and Google Play.
Google Play: https://play.google.com/store/apps/details?id=com.ttc.wallet
TTC Connect YouTube Video: https://www.youtube.com/watch?v=1Jkiqf84DnI&feature=youtu.be
"The release of the Merapi testnet is a critical milestone for the team and community. It demonstrates that TTC Protocol is moving forward to become its own independent ecosystem. The mobile SDK and the connection of dApps to the testnet will provide developers with the confidence and tools necessary to easily join our ecosystem. The simplified consensus mining concept we have introduced will help educate the public and lower barriers for adoption", says Brian Cheong, Founder and CEO of TTC Protocol.
Backed by world-class investors including Hashed, Dunamu & Partners, and FBG Capital, TTC Protocol is led by a team of experienced entrepreneurs who are working aggressively to expand their ecosystem. They recently launched an airdrop event which attracted over 500,000 users in 2 days, as well as a bug bounty program with Hacken, one of the largest white-hat hacker communities in the blockchain industry.
TTC Protocol plans to launch the TTC mainnet named "Rigi" as soon as Merapi passes security and performance testing.
Telegram (English): t.me/ttc_en
Telegram (Korean): t.me/ttc_kr
Email: official@ttc.eco
Homepage : http://www.ttc.eco/
Facebook : http://www.facebook.com/ttceco
Twitter : http://www.twitter.com/ttceco