Blockchain-based content platform Artube announced their plan to launch a webtoon service by the end of this year. The platform's direction will be "creating a one-person media platform for creators". They aim to build a creative environment where autonomy and profitability are guaranteed to a certain extent, so when large platforms select only similar genres, it prevents the harmful effects of officially catching them.
Do you know the webtoon thumbnail formula?
Recently, there's a saying that Naver Webtoon has the nationally accepted thumbnail.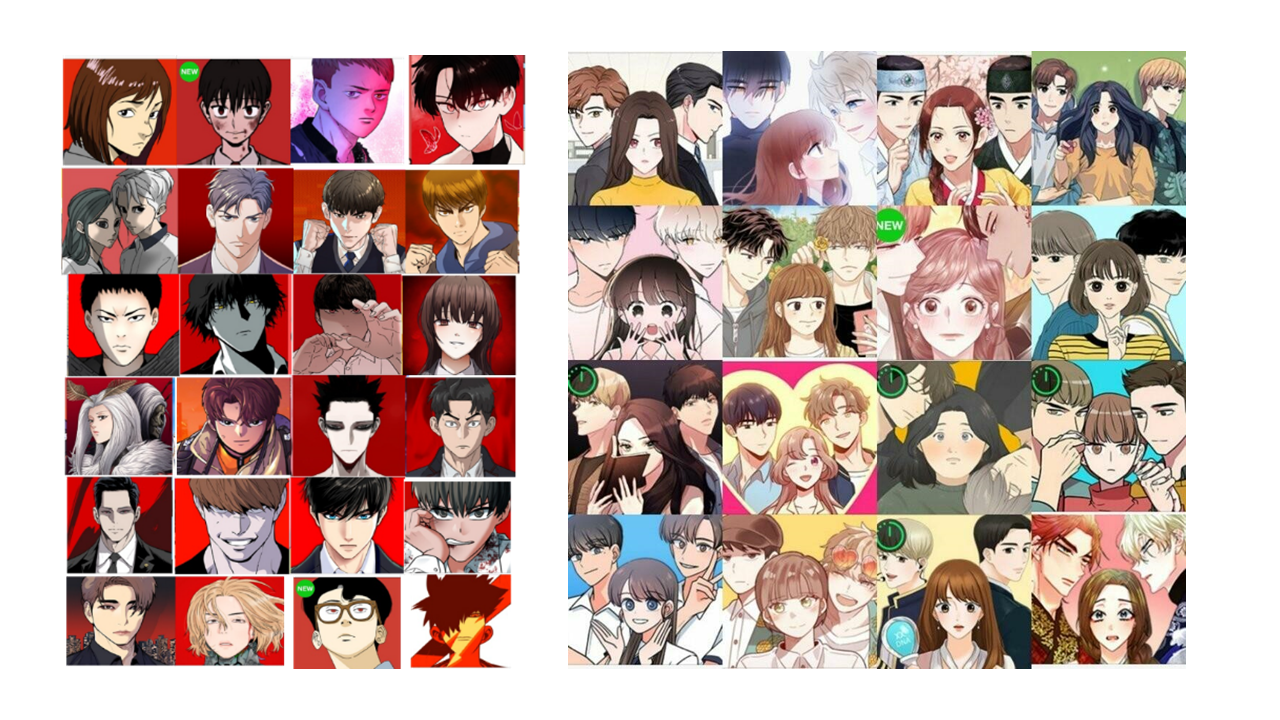 The webtoon trend of similar thumbnails (Source: Ruliweb Community)
It's composed of 'an angry man against a red background', or 'a woman between two men'. Similar genres have become the mainstream of the market, divided into Naver Webtoon and Kakao Page.
If you're asking for the end of genre uniformity, watch a Japanese film.
Japan is third in the global film market. However, it has begun to officially decline as the 'production committee' system took place.
The production committee bears most of the risk, reducing the burden of box office failure and choosing stable genres, thus only films based on famous novels and cartoons are being created. Japanese people now watch less than one-third of movies compared to episode 4.3 in South Korea, the world's most-watched movie.
Artube secures genre diversity with an author-centered platform structure
As subcultures disconnected from the outside world arise, only the readers who understand that code remains, creating a league of their own.
Artube realized that the fundamental causes of this genre imbalance are the lack of transparency in profit distribution and contract process and platform-centered design. It also concluded that the 'success formula' in this environment is imposed internally and externally. Therefore, Artube set up a vision to reconstruct the platform as centered around authors. The philosophy is that the root of webtoons is based on creativity.
As the Korean webtoon market faces its golden age, Artube hopes it won't forget the efforts to create new trends rather than following existing trends.