The only thing that can make enjoying a summer holiday better is the ability to earn money while you enjoy your R&R. And there's no better way to earn passive income and high returns on your holdings than with crypto. That is assuming the market is in a good mood this summer. Here are three altcoins for you to DYOR while you sip on a frosty boat drink.
Uniglo (GLO)
Uniglo's GLO token is expected to go up in price this summer. How can that be when the token isn't even available on crypto exchanges yet? It's due to the fact that Uniglo is in presale mode (expected launch date of mid-October) and selling at a discount.
The presale is broken up into three rounds (currently in round 1). If the round doesn't sell out, then the price of the token will be raised for the next round. And if it does sell out, then you know you have a winner in your bag.
Uniglo is an investment-backed token. Each time someone buys or sells GLO, a portion of the sale gets added to the treasury never to come out again. This means more funds are being added daily regardless of which way the market is headed. The treasury is then invested into a variety of digital assets including cryptocurrencies, tokenized assets (gold, art, rarities, etc.), and also bluechip NFTs. Holding GLO means you own a portion of the treasure.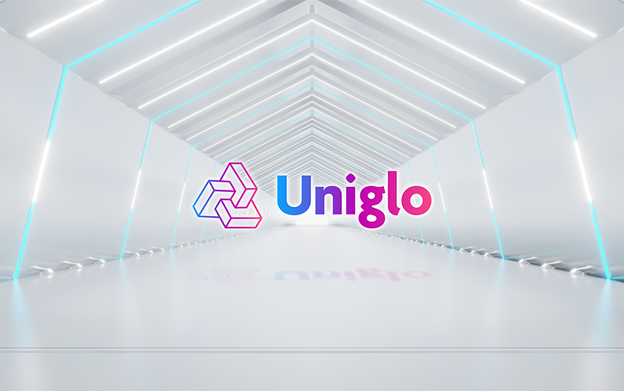 GLO tokenomics are designed to be deflationary and to benefit presale investors the most. A double-layer burn mechanism is constantly and forever reducing the circulating supply and boosting the price of the token.
All of these features combined give investors a powerful incentive to get in ahead of the crowds and to hold long-term. If Uniglo sees mass adoption then early investors will enjoy life-changing gains. The fact that Uniglo makes it so easy to invest in a diversified portfolio of digital assets makes it very attractive to crypto investors.
Ethereum (ETH)
Ethereum is the world leader in DeFi. In fact about 50% of all DEX volume comes from Uniswap V3 which runs on Ethereum. It's going to be very difficult for any competitors to catch up. ETH is as hot as desert blacktop in the summer sun right now. With the long-awaited merge coming (the transition to proof-of-stake mining from proof-of-work) ETH price is really starting to heat up. In fact, ETH has just about doubled in price since mid-June. There's no reason that it can't double at least once more before the year is over.
Fantom (FTM)
Fantom is not a user platform. It's a layer-1 blockchain. Its success depends on how many developers build Web3 applications atop the foundation and how successful those platforms are at achieving mass adoption. The fact that Fantom is fast, secure, inexpensive, and EVM-compatible makes it quite attractive to devs and give Fantom the possibility of catching up with Cardano and Solana. Some analysts are projecting that FTM could hit $1.00 within the next year producing a 300% gain from today's price. That'll get you some serious fun money for next summer's adventures.
Learn more here
Join Presale: https://presale.uniglo.io/register
Website: https://uniglo.io
Telegram: https://t.me/GloFoundation
Discord: https://discord.gg/a38KRnjQvW
Twitter: https://twitter.com/GloFoundation1
Disclaimer: This is a paid release. The statements, views and opinions expressed in this column are solely those of the content provider and do not necessarily represent those of NewsBTC. NewsBTC does not guarantee the accuracy or timeliness of information available in such content. Do your research and invest at your own risk.